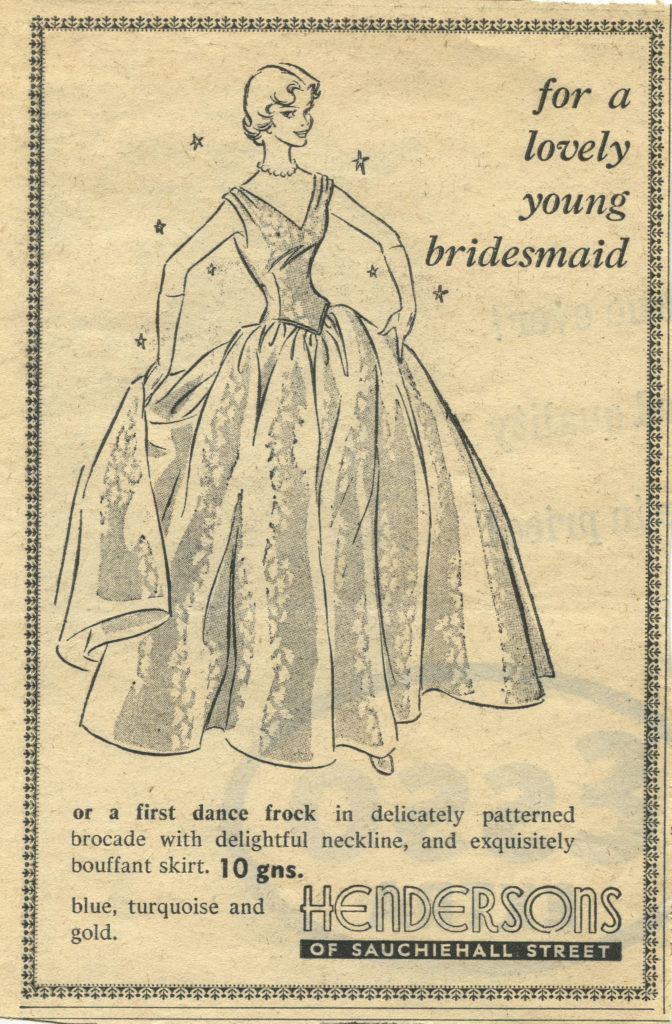 What is MOB? Well you may be surprised as MOB is a person, fashion illustrator and commercial artist Margaret Oliver Brown. In the GSA Archives we hold the fashion illustrations and associated press cuttings by Brown, including her MOB-servations column where she would provide comments on the current fashion trends, the rise of the 'woman bachelor' (in contrast to the traditional old maid!), and advice on updating old outfits.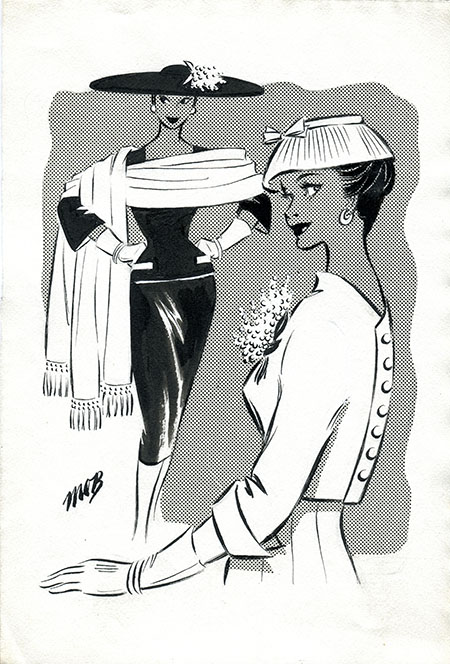 Recently the Skills for the Future Trainees came to visit the Archive (Maja is our current trainee in residence and you can read about her and her work here) and as part of their introduction to our collections and some of the work we do here, they created a new display of MOB materials in the Library.
Having done a wonderful job, a digital version of this display is now available on our Pinterest Page here (as well as some extra bits that particularly caught my eye).
As part of our recent suite of posts about fashion related exhibitions and items – including Inventors of Tradition – Part 2; Go On, Have a Pringle; and Archives Inspire…The Glasgow Warriors. I believe sports kits can count as a kind of fashion… – this display highlights the work of one of many commercial artists in our archives. Another notable illustrator in our collections is Garcia Hunter, who following her graduation from the School spent two years working in advertising in London before setting up her own studio. If you are interested in the records and artworks we hold by different artists in the archives, take a look at our creators list to see if there are any you recognise!