It might not be terribly British to spell colour without a "u" but this week GSA Archives and Collections are joining our American friends at The New York Academy of Medicine and inviting all of our followers to #ColorOurCollections! This week-long colouring bonanza brings together archives, libraries and other cultural heritage institutions from around the world.
The campaign runs from the 5th to the 9th of February and we hope to see some diverse results from institutions everywhere. Click here to see a full list of participating institutions and get the  links to their collections colouring sheets.
How do I take part with GSA Archives?
It's easy! Simply download one (or more!) of our colouring in sheets below, colour it in using your best creative skills and share the result with us on social media!Tag us on Instagram @GSAArchives and on Twitter as @GSALibrary.
Need some technique inspiration? Check out the YouTube channel of illustration and colouring queen Johanna Basford here to see her demonstrate how you can use different colouring mediums to your best advantage.
We look forward to seeing what you come up with and hope you enjoy our efforts as well. Happy colouring!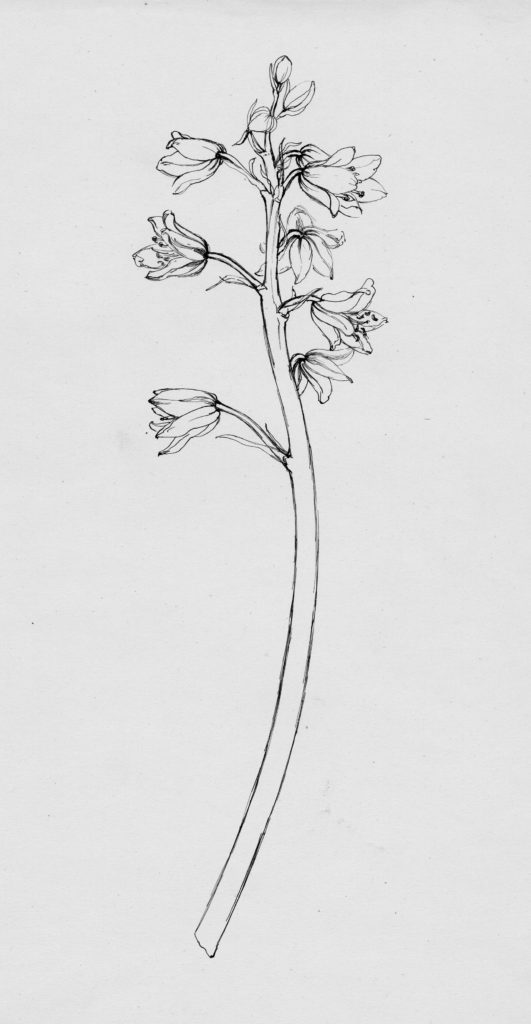 From a portfolio of plant drawings by Dorothy Smith, c1940 (Archive Reference: DC 076/1)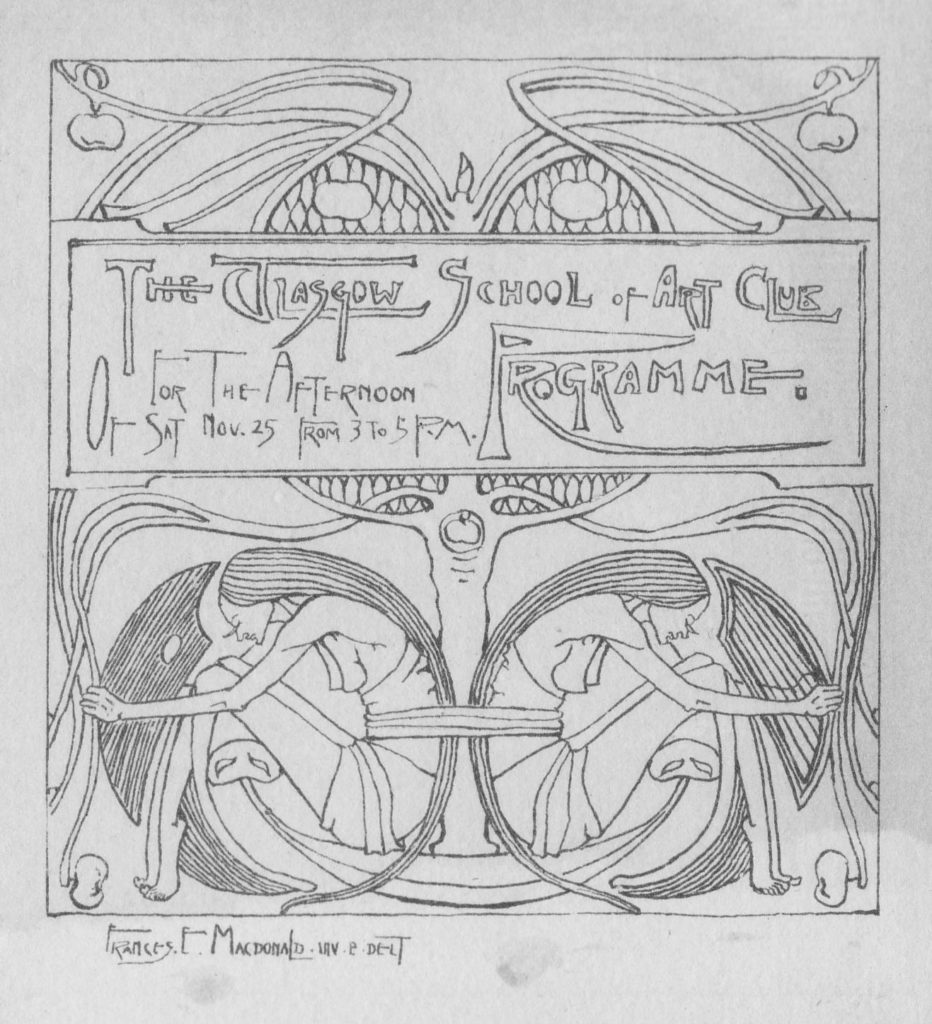 Design for a Glasgow School of Art Club 'Programme' by Frances Macdonald MacNair, 1893 (Archive Reference: MC/A/18)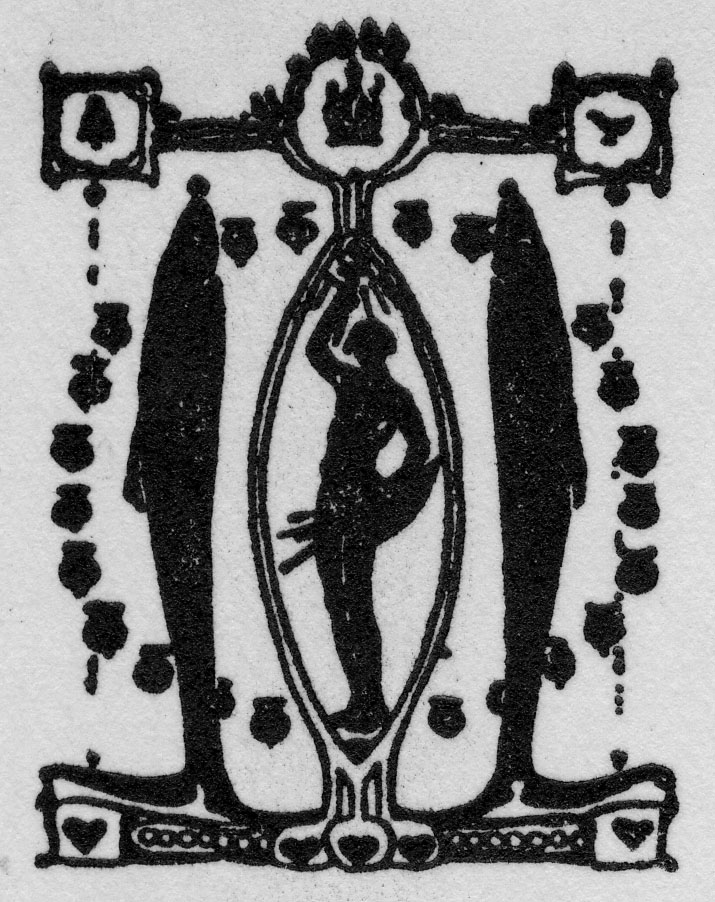 The Glasgow School of Art letterhead from a letter from Director William Oliphant Hutchison in 1935 (Archive Reference: GSAA/DIR/9)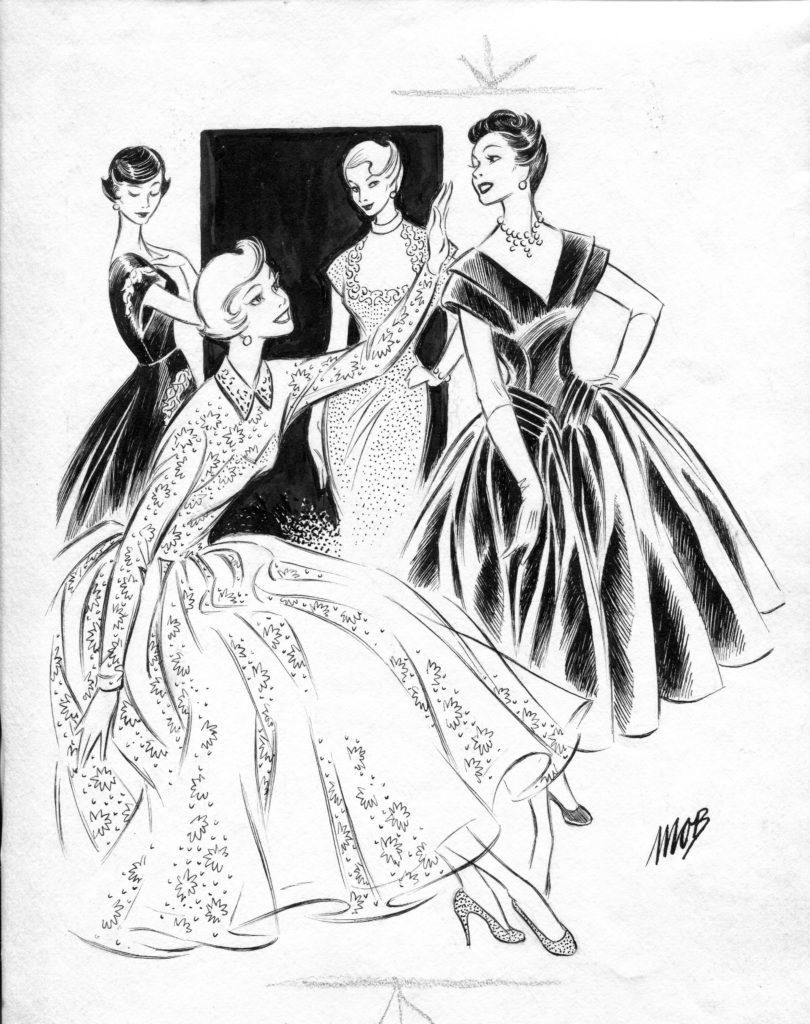 Fashion Illustration by Margaret Oliver Brown c.1951-1958 (Archive Reference: DC 51/2/3)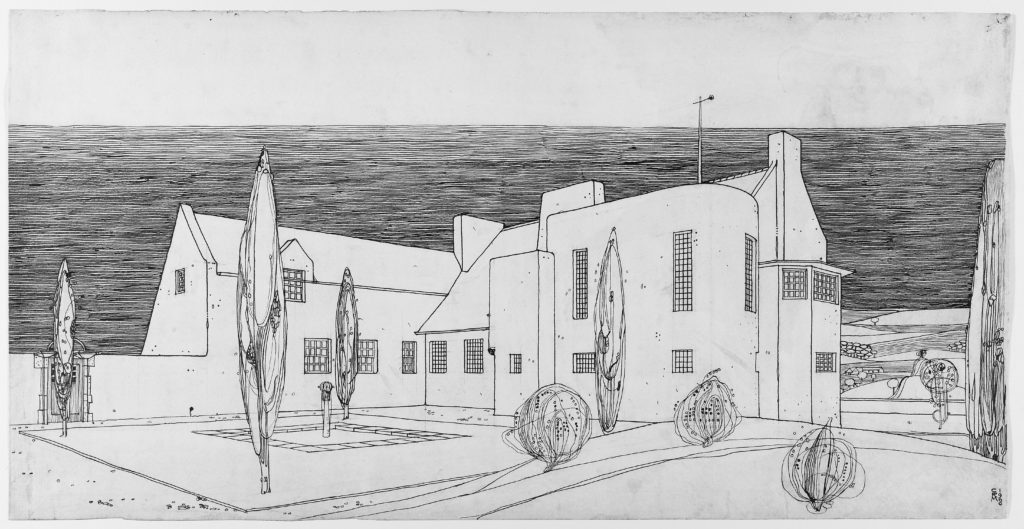 Charles Rennie Mackintosh Design for Windyhill, Kilmacolm, perspective from north-east, 1900 (Archive Reference: MC/G/41)
Like them all? Why not download a compilation here!