A new exhibition called Scots at Work: Celebrating Scotland's Extraordinary Working Archives is currently running at The National Records of Scotland. Celebrating Scotland's extraordinary working archives, the exhibition including rarely-seen documents and objects from Scotland's archives and museums, as well as the National Records of Scotland.
From Antarctic adventure to tartan, from banking to engineering, and from coal to the world's best-selling whisky, this exhibition celebrates the diverse heritage of Scotland's businesses, and their products and services. Scotland's working archives provide fascinating evidence of the nation's companies, consumers and employees at home and abroad over hundreds of years.
Six key areas represent the lives of Scots at work. They highlight Scotland's precious archival legacy, and the special role that archives play in preserving it for the benefit of all.
Distilling and brewing
Finance
Fishing and agriculture
Heavy industry and manufacturing
Mining
Textiles
For artists and designers the textiles section may be of particular interest.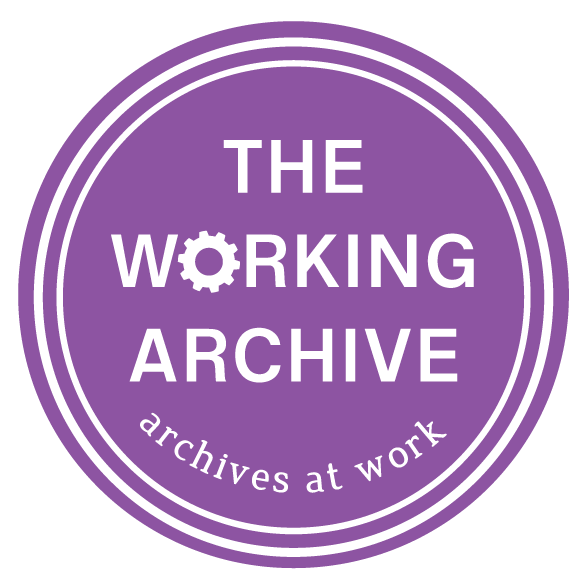 The exhibition is part of the Working Archive awareness campaign, which aims to encourage archives, their users and the public at large to celebrate the heritage of Scotland's businesses; the records of the products and services they delivered; and the legacy of working Scots of all kinds – whether in business, farming, healthcare, education, the church or government.
The campaign also seeks to illuminate how archives themselves work. It is an opportunity to raise awareness of the special role that archivists play in communities, and on behalf of the organisations and users they serve. In short, the campaign is a celebration of Scotland's extraordinary 'working archives'.
A fantastic gallery of images is available to view online and is an excellent resource and possible source of inspiration.
The exhibition is at The Adam Dome room in General Register House at the National Records of Scotland. It's on now and runs until Friday 21st June. This free exhibition is open Monday – Friday 9:00 to 4:30 (closed 6 May).You can find out more about the exhibition here.