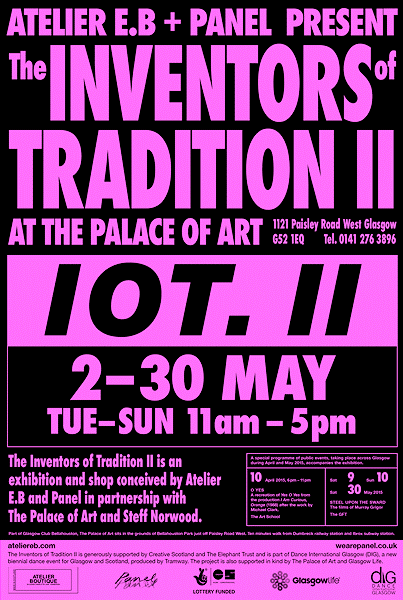 The Inventors of Tradition II is currently on show at the Palace of Art, Bellahouston Park, Glasgow. Created by Atelier E.B and Panel, the exhibition is presented as a series of abstract domestic spaces that supply a contextual framework for understanding the process and creation of the new fashion collection available to buy off the rail at the rear of the exhibition space. Examining a collection of social histories through an exploration of style, this exhibition follows on from the first collaboration between Atelier E.B and Panel, Inventors of Tradition, first presented at 21 Stockwell Street, Glasgow in 2011.
 "Have you every wondered why sport and culture are overseen by the same governing body of this city?"
Inventors of Tradition looked to acknowledge and celebrate the achievements of the Scottish Textile manufacturing industry and brought together samples of textile design from the archive material of individuals and companies for display. In researching and producing this exhibition further documentation in the form of interviews was created and a collection of films pulled together from the Scottish Screen Archive.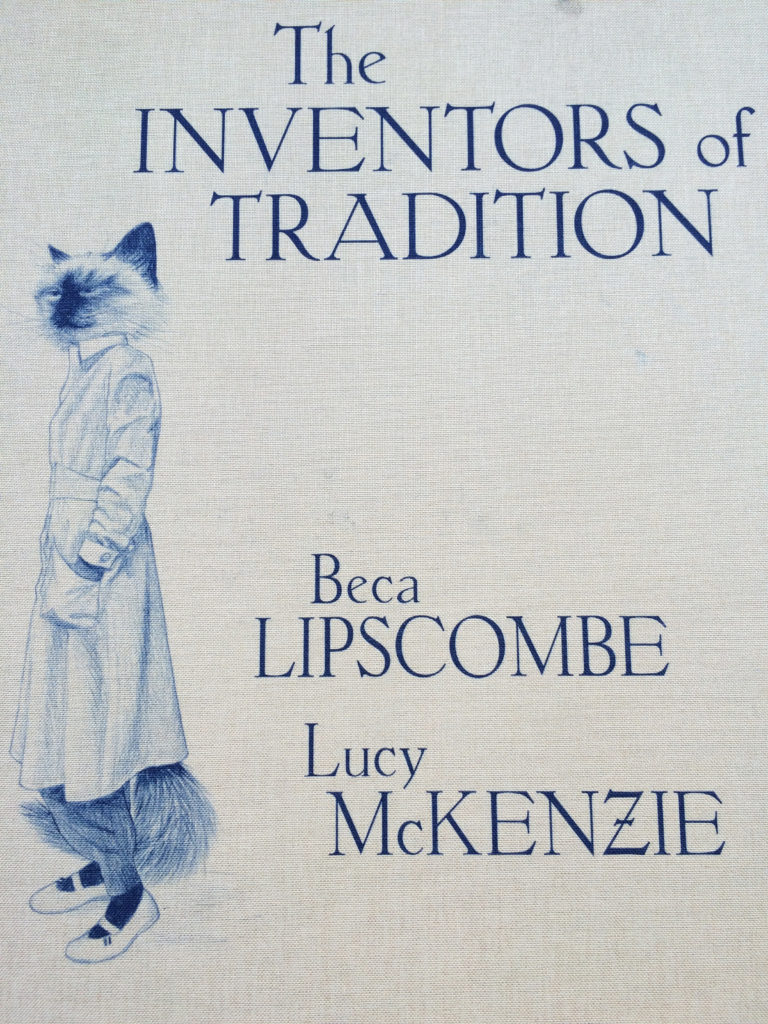 In response to this research, Atelier E.B produced a series of new works including clothing, furniture and accessories and at the end of this process a publication – The Inventors of Tradition by Beca Limpscombe and Lucy McKenzie, and edited by Catriona Duffy & Lucy McEachan – was released that explored further some of the ideas presented.
This new exhibition is set within the Palace of Art, an exhibition structure left behind from the 1938 Empire Exhibition (now a gym!). Taking inspiration from this grand, originally temporary structure, the exhibition is formed around a series of set domestic rooms and displays a variety of disciplines by Atelier E.B. In particular this exhibition reflects the influence of sportswear on fashion, as Atelier E.B states,
"Have you every wondered why sport and culture are overseen by the same governing body of this city?….Sportswear has been modernising fashion since the nineteenth century, and continues to be at the forefront of how people express their cultural allegiances".
The exhibition will be in the Palace of Art until the 30th May. Stay tuned for more fashion and textiles related news that will be released in the coming weeks, including a new display of archive materials relating to fashion illustration coming soon…