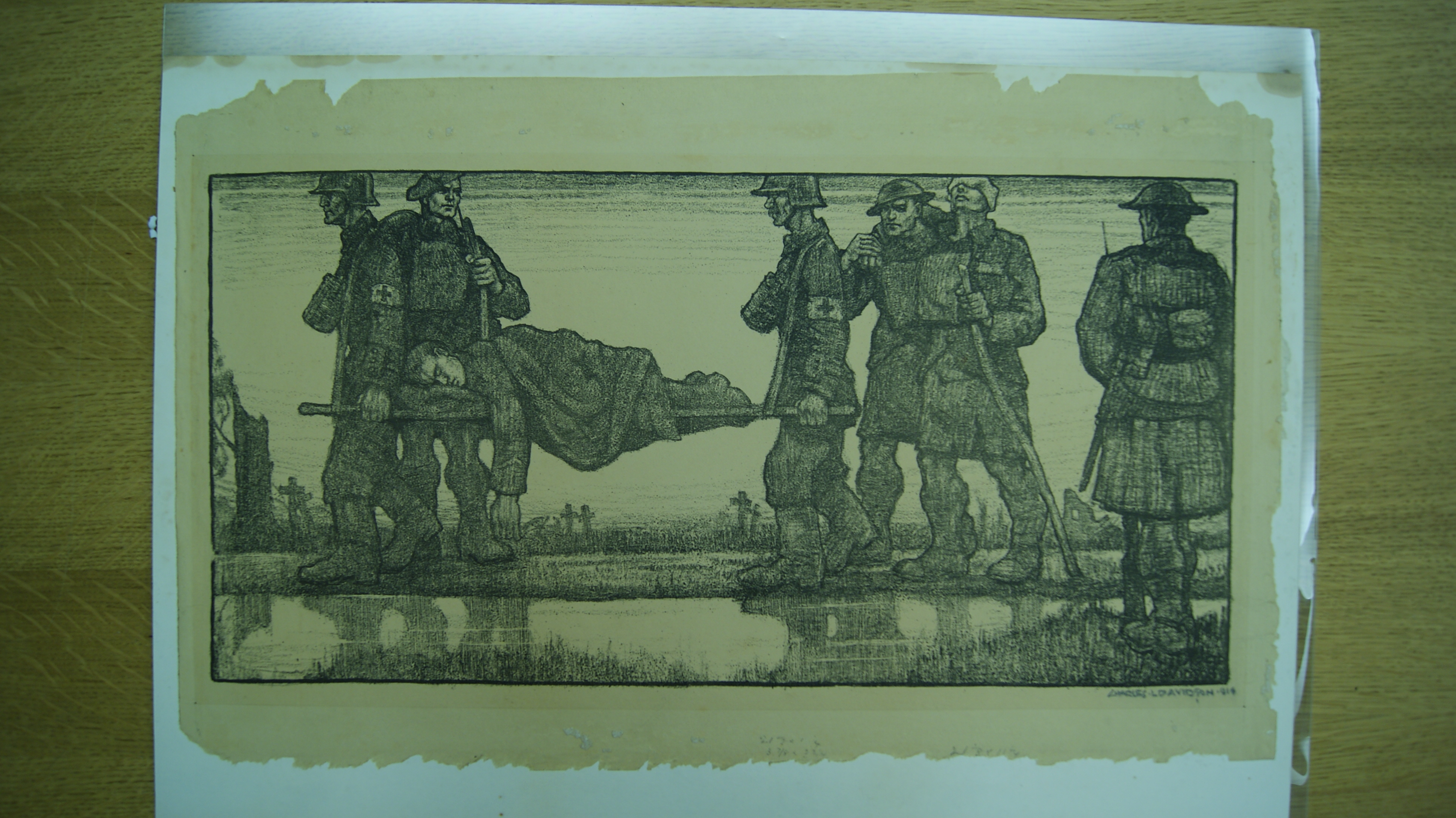 Jade Richardson is a Product Design student at Glasgow School of Art. She recently undertook a new project about WW1 and was interested in looking at the School during this period, the Roll of Honour in the Mackintosh building, and the students and staff who participated in the war.
We asked Jade about how she's been using the Archives and Collections Centre in her work.
Why did you use GSA Archives & Collections?
For my last Product Design Year one project, we were told to look at how the upcoming World War 1 centenary could be commemorated in a more personal and less generic way. Being new to the School, I knew that it had a rich history but was unaware of its participation, if any, in the World War. I decided to look into this history in order to create a personal experience for GSA students to commemorate the war. Along with the Library's rare books collection, I also used the Archives and Collections to find documents that linked the School to the war and explained its participation.
Had you used archives or museum collections previously?
I had been to the archives once before during a GSA tour guide meeting where we saw some of the School's architecture plans as well as learnt more about Charles Rennie Mackintosh. It was because of this original discovery that I knew the Archives would be my largest source of information for my Product Design project.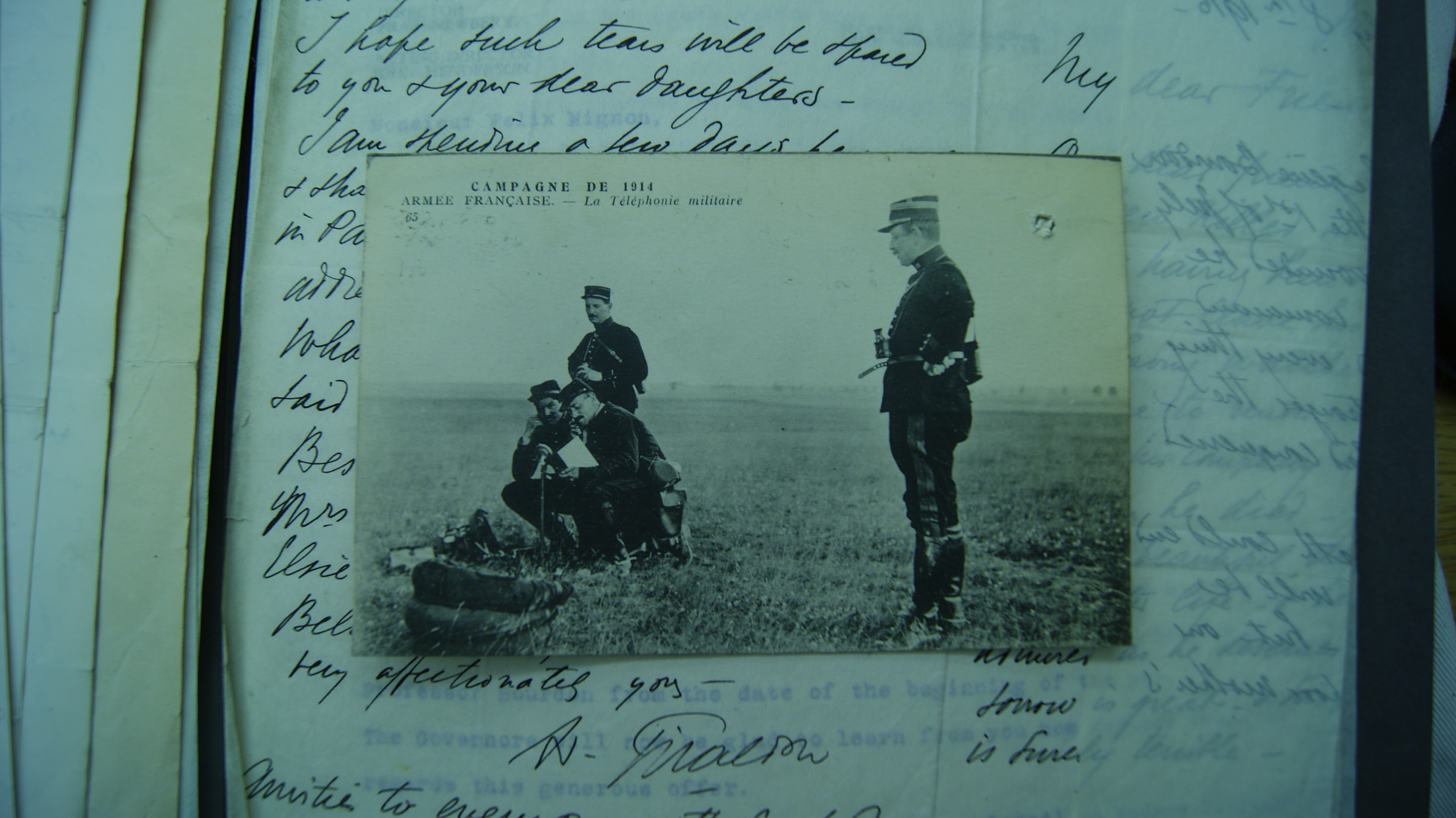 What was your experience of visiting the Archives & Collections Centre?
I was constantly blown away by the amount of information the Archives hold, especially about World War 1. The working space was perfect: quiet, well lit, big table, comfy chairs. I almost did not want to leave! The staff was always on hand to answer any questions I had as well as take me up to the Library Store where the Eugene Bourdon memorial is. Overall my experience was extremely positive and fruitful! The appointments were easy to set up and I could tell that the staff were thinking about my project almost as much as me, wondering what other documents they had that might be of interest to me.
What did you find out from our holdings?
Initially I was only using the Archives to discover information about the School and World War 1. I learnt more about the unnoticed Roll of Honour on the Ground Floor as well as facts about some of the students and staff on the Roll. My favourite finding was of floor plans showing how the School was used to house the Students' Tryst Fund in 1914. They were exactly what I needed for my project and gave it a clear structure. In the end my project's aim was no longer to solely commemorate the war but also the School and everything that has happened since then.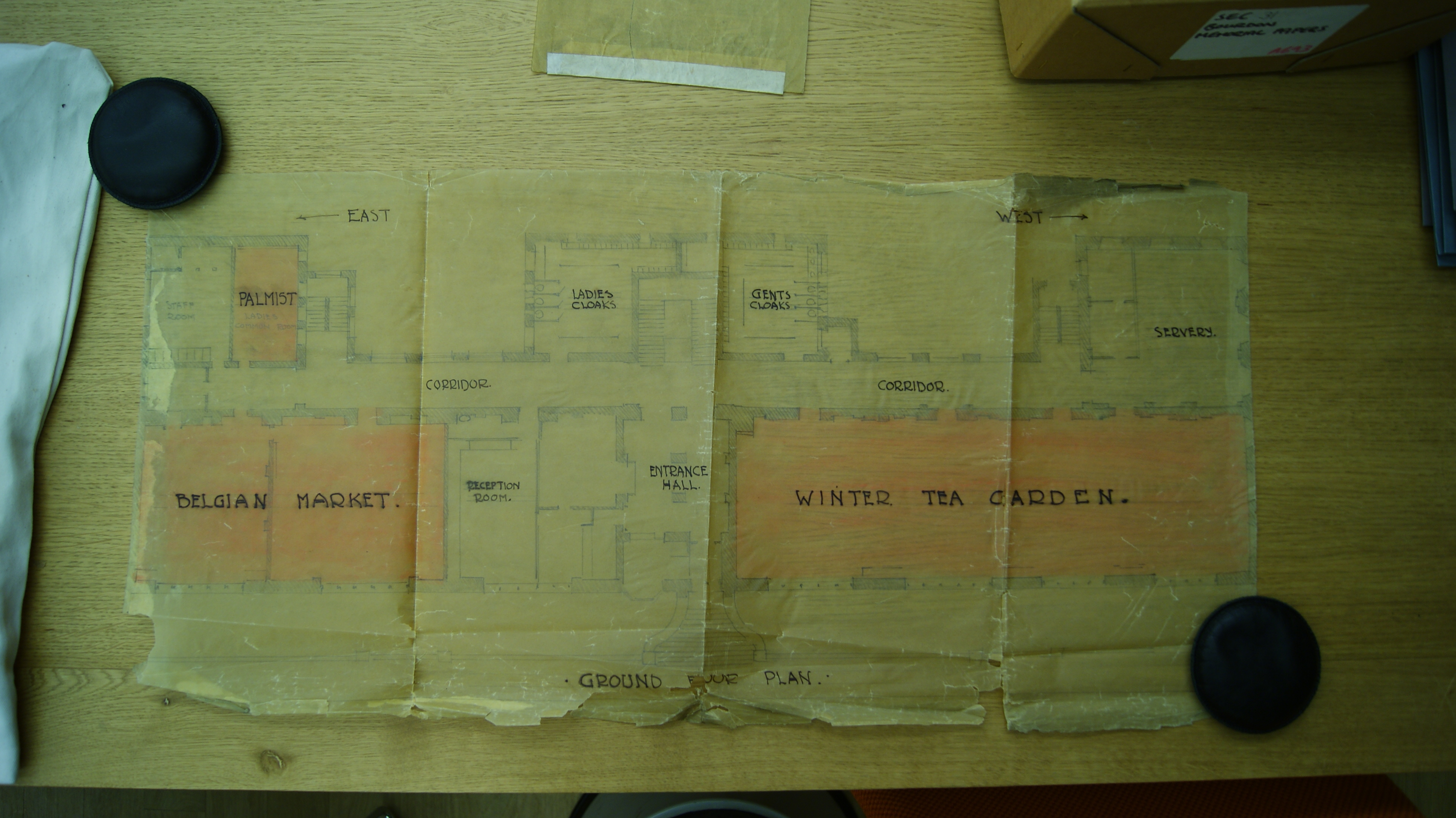 Has your visit led you to using other Archive / Museum sources?
My visit encouraged me to look online, especially at the Hunterian's collection of Mackintosh drawings. But since my project was so specific to GSA, no other source gave me all the information as a whole. The few sources online were always confusing and incomplete, inviting me to speak directly to the Archives' staff.
For her project, Jade proposed MackInTime, a phone application that allows you to learn, explore and discover more about the Mackintosh Building. It allows you to customize your tour, giving you the freedom of time and what to read and look into. This app also gives you access to online resources like the Hunterian Museum as well as Glasgow School of Art's Archives and Collections blog and Flickr.
You can watch a video about the app on Jade's Tumblr. You can also read Jade's project process journal: Lest We Forget – Beyond Memorial