Skills for the Future Trainee Maja Shand, talks about her research into GSA alumnus Allan D Mainds.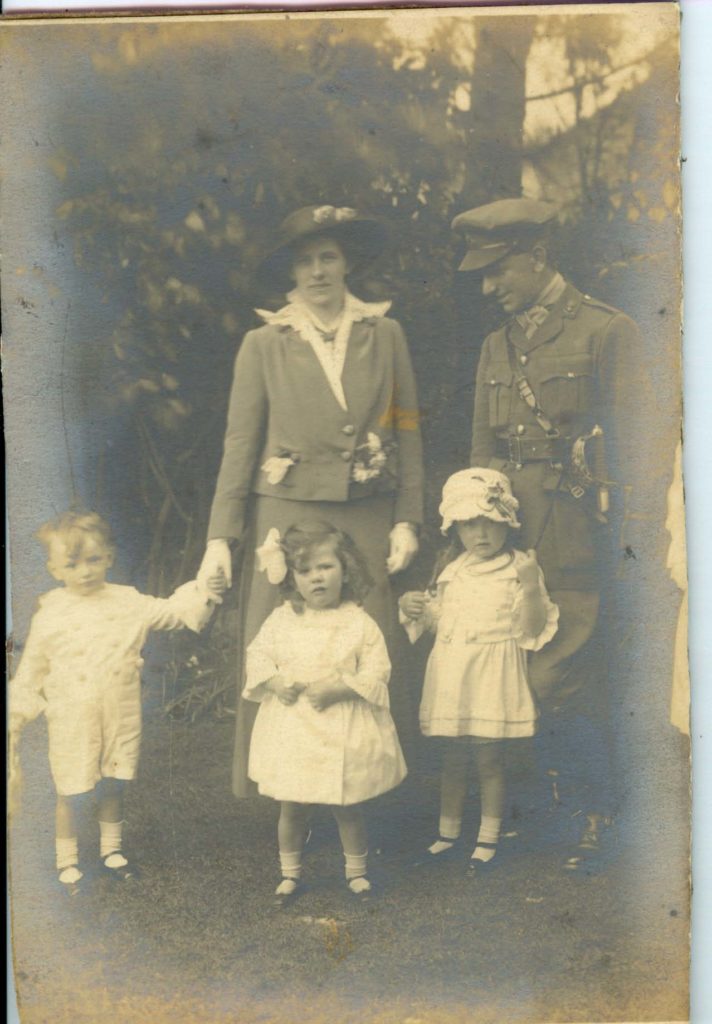 Photograph of the Mainds' wedding in 1916
Allan Douglass Mainds was born in Helensburgh in 1881 to Catherine Thomson Gilfillan and William Reid, a landscape painter in oil. Allan was one of eight siblings, all of whom seemed to be artistically inclined. His obituary in the Helensburgh newspaper mentions sister Helen G. Mainds, a concert singer; another sister who worked as a dressmaker; and two brothers who worked as photographers – one associated with Turnbulls, the Glasgow photographers.
Mainds studied drawing and painting at The Glasgow School of Art from 1896 to 1902 under Fra. Newbery and Jean Deville. In his final year he was awarded the Haldane Travelling Scholarship, enabling him to study in Holland and Brussels before proceeding to Paris, Venice, and Rome, where he discovered his love for the history of art. His subsequent style was said to be strongly influenced by French artists, stemming from his time in Paris.
From 1909 until 1931 he was a member of staff at the School, instructing in ornament, life drawing and painting, and from 1910 to 1918, in the history of costume and armour.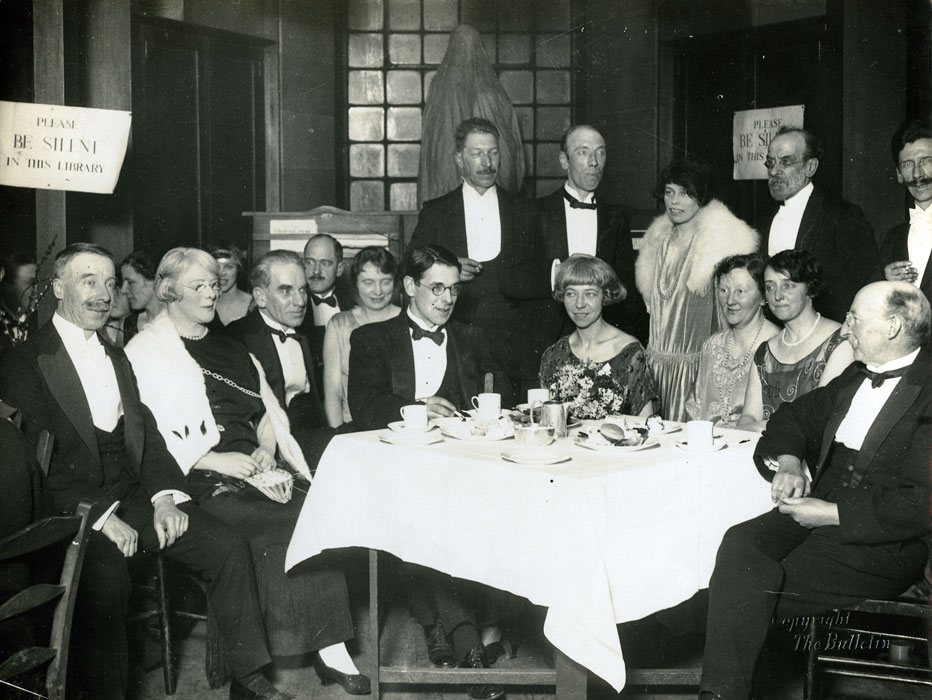 During the First World War Mainds served as a captain with the Royal Field Artillery in Flanders where his work included sketching landscapes for the gunners and, late in the war, acting as an instructor in a convalescent hospital. His 1916 sketch field sketchbook includes carefully observed figures and desolate landscapes. The black and white detail of the trench systems are in stark contrast to several drawings and paintings of Rouen, which he worked on during periods of recuperation away from the front.
In 1916 he was married in uniform to Mary Hogg, who had been a full time student at the School of Art. Hogg (see image below taken by Mainds – Mary is to the far right) won several prizes for embroidery and silversmithing at the School, and later worked as an embroidery teacher for the Old Kirkpatrick School Board after gaining the postgraduate certificate.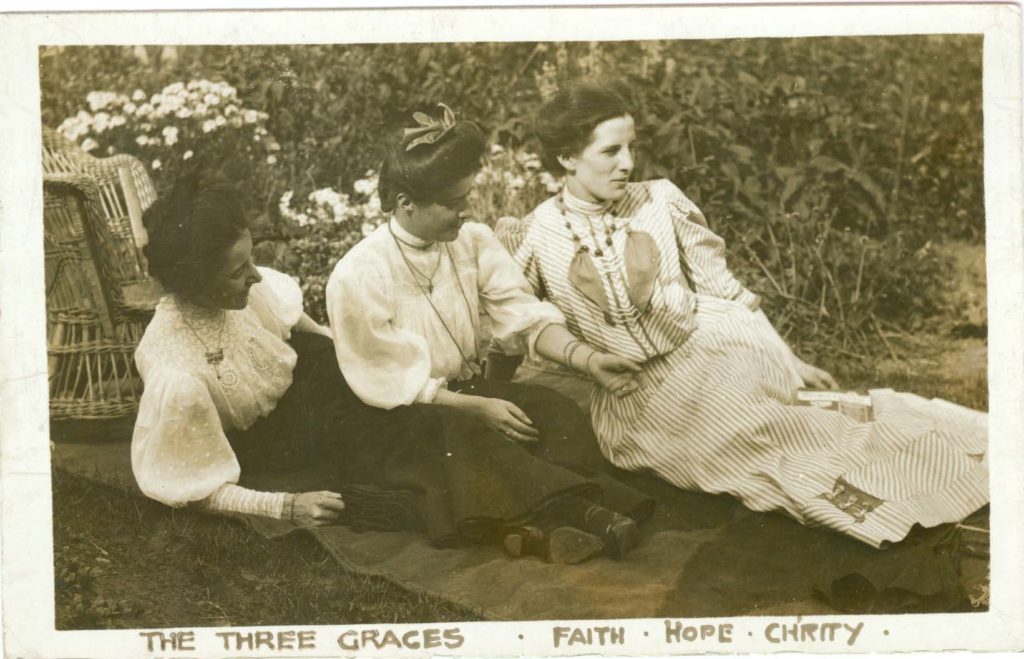 In 1929 Mainds was elected an Associate of the Royal Scottish Academy and in 1931 became Professor of Fine Art and Director of the King Edward VII School of Art, Kings College, University of Durham.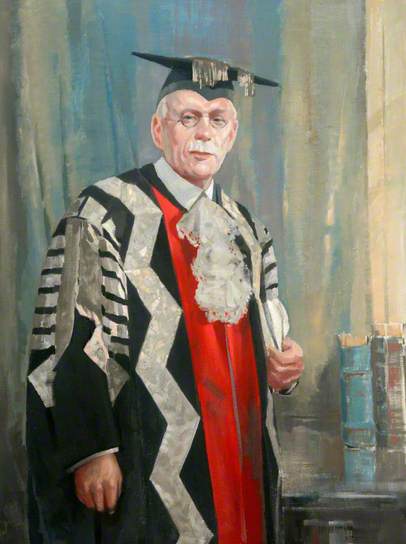 Mainds painted landscapes, still life – drawing inspiration from French artists of his time – and portraits, eminent sitters of which include W.L. Renwich, Regius Professor of English and Rhetoric at the University of Edinburgh, and doctor and academic Sir Robert Alfred Bolam (see above). He also occasionally worked on costume (see image below) and posters, notably the c.1907 design for GSA's diploma certificate (NMC/909). He exhibited widely, including at the Royal Academy, Royal Scottish Academy, the Royal Society of Painters in Watercolours, and the Royal Glasgow Institute of the Fine Arts and Liverpool.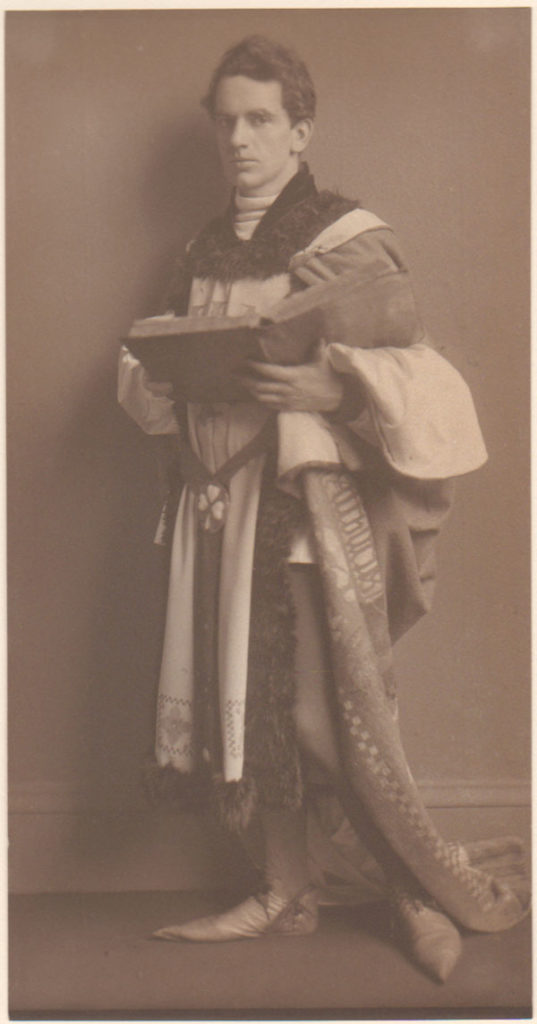 Glasgow School of Art Archives and Collections held the below painting of Marion Blythe, which was sadly lost in the Mackintosh building fire of 2014.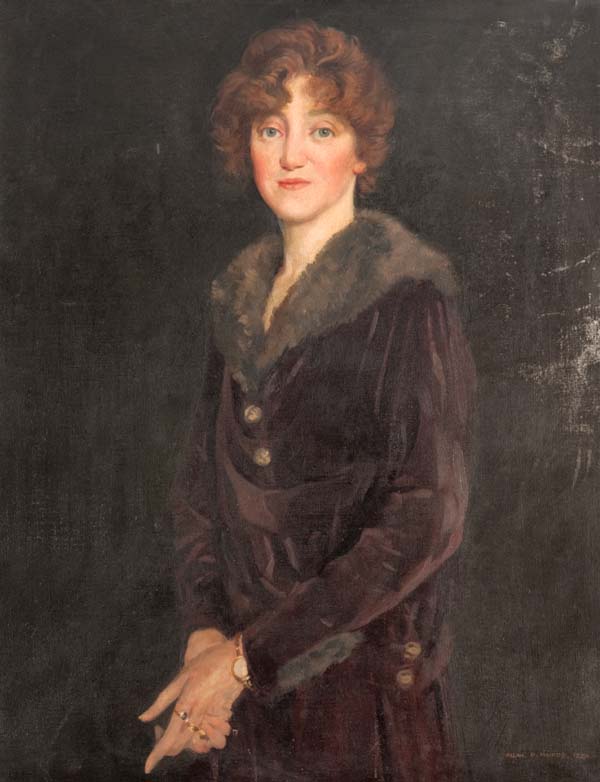 Mainds died at home in July 1945, after the end of the war in Europe but before peace in the Far East. His son, a Captain in the Parachute Regiment, and his son in law, a Flight-Lieutenant in the RAF who was a Lancaster pilot, both survived the war and attended his funeral.
Many thanks to Allan's grandson Paul Mainds for supplying the above information and photographs.