Recently the Scottish Council on Archives (@ScotsArchives) released Issue 33 of their Broadsheet magazine that provides news, interviews and feature articles about the Archive sector in Scotland and beyond. In this issue there is an article by our very own Michelle Kaye and Susannah Waters, Road to Recovery: The Glasgow School of Art Archives and Collections.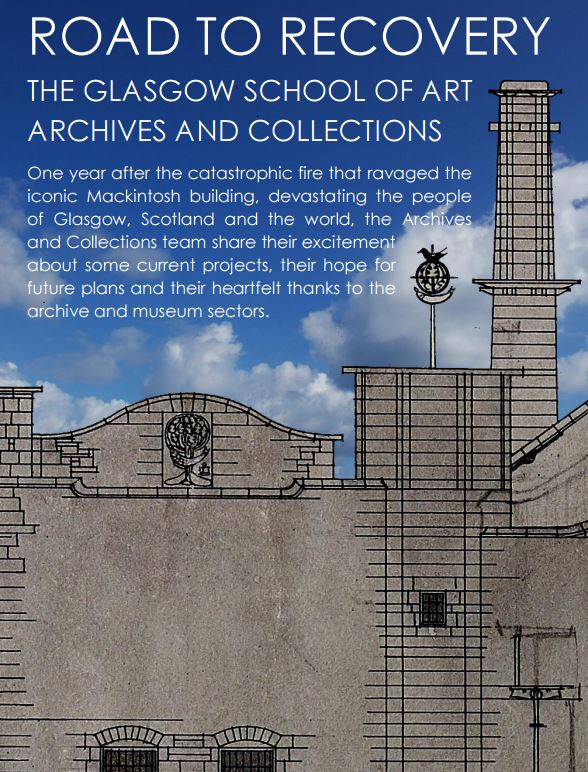 One year after the catastrophic fire that ravaged the iconic Mackintosh Building, devastating the people of Glasgow, Scotland and the world, the Archives and Collections team share their excitement about some current projects, their hope for future plans and their heartfelt thanks to the archive and museum sector.
This article details the Archive team's plans for: the recovery of our Archives and Collections; the exciting work being undertaken by our Skills for the Future Trainee, Maja Shand (see Women on the Roll of Honour and A New Start! An Interview with Maja Shand, Our New Trainee!); our plans for virtual access through our online catalogue; and the inspiring research being done by Debi Banerjee into pedagogy and teaching at the Glasgow School of Art in the 1970s and 80s (see The Science of Art for some further information on Debi's work).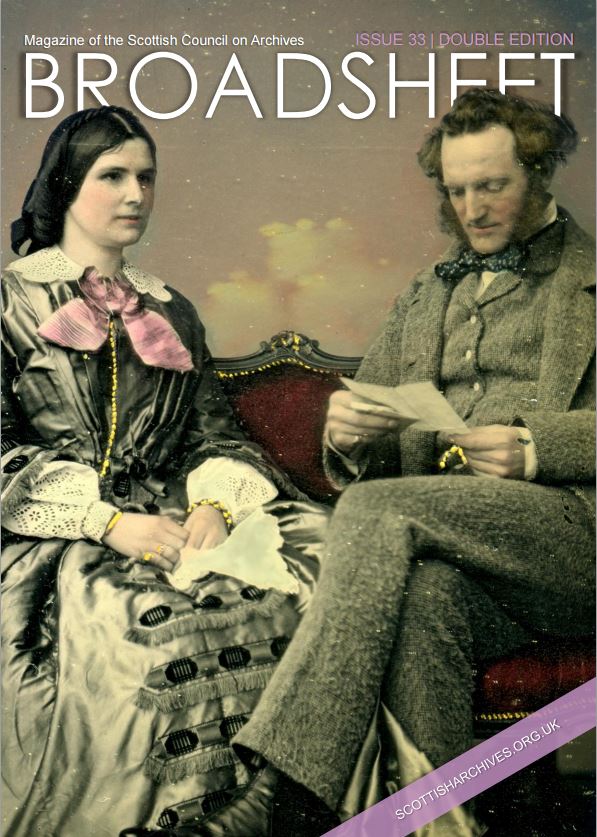 The full magazine can be found on the Scottish Council on Archives website here. Take a look and let us know what you think!