Are you interested in learning about what it's like to work in an archive or museum? Would you like to help GSA's Archives and Collections with its fire recovery activities?
People volunteer for a variety of reasons. Some people want to gain new skills or experience and to see "behind the scenes", others want to make a difference, improve their wellbeing or meet new people.
GSA's Archives and Collections have a well-established and successful volunteer and work placement programme which provides opportunities to gain valuable experience in the sector and support GSA and its Archives and Collections department. We are very grateful for the time our volunteers dedicate to supporting us and for the new perspectives, insights and skills they bring to the team. Our volunteers and work placement students have opportunities to be involved in tasks relating to conservation, documentation, digitisation or research, and where possible we also encourage volunteers to get involved in engagement activities such as writing blog posts or hosting informal talks or workshops about their projects.
We generally offer volunteering opportunities in the form of initial 12 week placements where we ask that volunteers come in 1 day per week. It's sometimes possible to extend placements beyond the initial 12 week period, and for volunteers to move on to other projects.
Our volunteer opportunities are open to anyone who is over 18 years of age* with the right to work in the UK. Every application will be considered equally without regard to age, disability, gender, nationality, race, religion and belief or sexual orientation.
* with the exception of work experience and work placements
All of our volunteering opportunities will be advertised on our blog.
If you have any questions about our volunteer programme, or are interested in doing a work placement as part of your studies, please get in touch.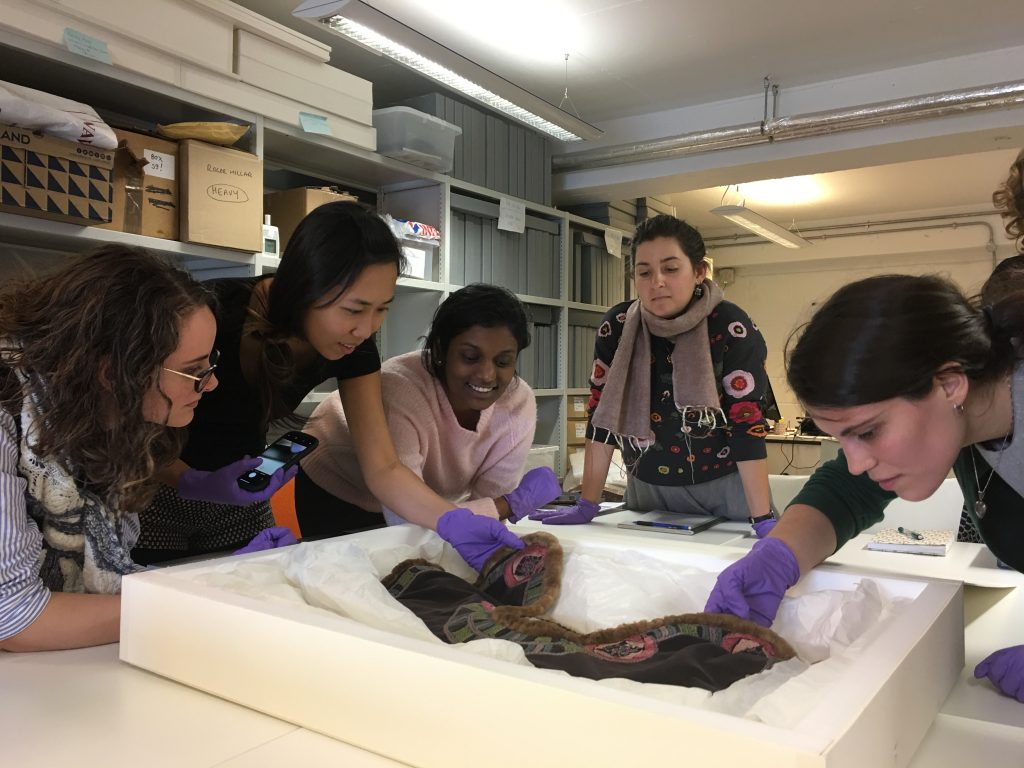 It was inspirational to discover how the lives of those listed on the WW1 Roll of Honour connected through some deeply heroic and poignant tales. As a previous student of GSA, it was rewarding to unearth such detailed historical information about those who once studied and created in the same studios that I did. Working alongside a group of like-minded volunteers with a shared interest in the school's rich military history made this project even more enjoyable!
I plan to do a Masters in archives so the skills I have learned here will be useful practical context for writing essays etc. The skills I have learned can also be applied in a variety of circumstances in my future career… I would absolutely, definitely, completely and utterly recommend A&C volunteering to others!
I particularly enjoyed the initial copyright research in which I had the chance to handle some very interesting correspondence and documents. My knowledge of copyright and its application has expanded. The Roll of Honour work has also helped develop my research skills - these stories are fascinating and important to remember.
It has been fabulously rewarding to be able to find out about the rich and varied lives these people led… before the war, during the war and after the war in many instances. The facts we have been able to uncover through even just a little investigation have been truly astounding.
Overall I had a great experience at GSA… I volunteered in several other establishments but I enjoyed my time, and the project, most at GSofA… It proved an immensely positive experience and one which I would recommend to anyone else considering volunteering.