GSA tour guides delight in telling visitors that elephants and zebras were marched from a Zoo on Sauchiehall Street up the hill of Dalhousie Street and into the Mackintosh Building via the small wooden door to the right of the side entrance. Plans show there was an Animal Room in the Mack (where the shop is now), but rumours abound about the sorts of fantastical animals brought into the School for life drawing classes at the turn of the century, and even about how they got into the building (some believe there was a secret underground tunnel linking the Zoo with the Mack Building). But until recently, this has all been speculation. Only in the archive is there proof that animals were used in drawing classes…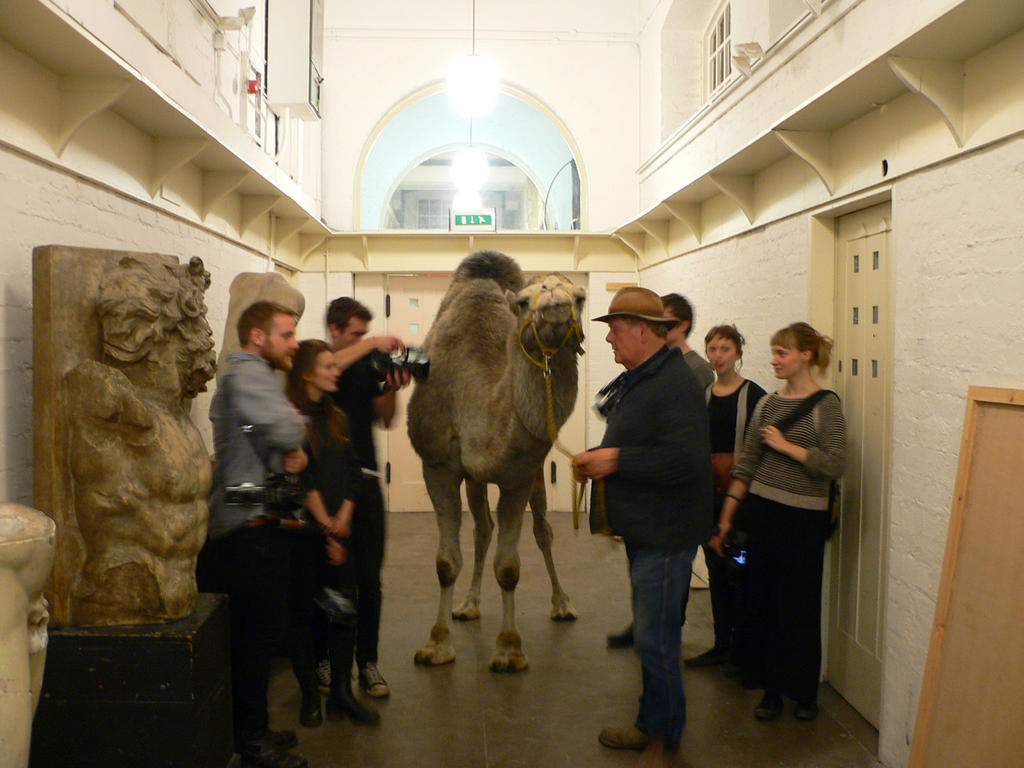 News that student Rosie O'Grady was going to be filming a camel (in a project called camellemac) in the basement of the building prompted us to relook at the documents at the heart of the rumours.
GSA Archives and Collections hold records of the Director from 1846-present, including correspondence written by Frances Newbery, Director of GSA from 1885-1918. In amongst his letters we have documentary evidence (see letters below) that animals were indeed brought into the Mack Building for life drawing classes, and not just goats and chickens, but camels, zebras, yaks and maybe even an elephant!
So, if you'd like to prove or disprove any wild and wonderful theories about the Art School, maybe it might be worth visiting the Archives and Collections Centre to get to the bottom of it.