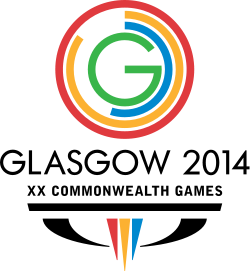 The Glasgow 2014 Commonwealth Games will always be remembered as one of the most successful Games ever. Glasgow as a city came together in a flurry of activities that engaged and inspired the whole country while celebrating some of the best sporting talent in the Commonwealth.
In the 84 year history of the Commonwealth Games, Scotland has now had the honour of hosting this event a total of 3 times. Twice in Edinburgh for the 1970 and 1986 Games, and of course this past year, and each one of these 'Friendly Games' has sought to leave a legacy that benefits the local community. In the case of Glasgow 2014 it has provided new affordable housing in the East End at the Athlete's Village, new sporting equipment for local communities (such as the new running track at Grangemouth Stadium and Crownpoint), and has shone a spotlight on the rich creative talent available locally. It is of course this creative connection that is linked to the GSA.
Today the Riverside Transport Museum is hosting Meet the Makers where you can go along and see presentations by the creative talents behind the 2014 Games! This is an opportunity to meet many of the leading textile artists, jewellers and designers whose work graced the Games, including some of GSA's own staff and alumna. This includes:
This is a unique opportunity to gain insight into these designer's work, so go along and see!
The GSA Archives and Collections has also received a truly unique legacy from the Games, which will no doubt become an important source for research in later years. We now have our own set of medals, a medal presentation tray and commemorative quaich (as well as commemorative medal, which is engraved with some of the iconic sites of Glasgow, including the 'coned' statue of the Duke of Wellington!). These wonderful items provide an excellent example of the work that our students and staff produce and will act as a continuing record of the Glasgow 2014 Commonwealth Games.
The complete Commonwealth Games Scotland Archive is held at the University of Stirling Archives, and currently there is a touring exhibition of their materials, Hosts and Champions which has on display photographs, ephemera, medals, sportswear and more from every Commonwealth Games. This exhibition is currently at the Macrobert Arts Centre in Stirling until the 11th September and shows off, not only the progress of this event as a competition, but also the changing design aesthetic and materials employed. Go along and see some of the history of the Games on display!
Until next time!
Resources Used
University of Stirling Archives Blog
The Commonwealth Games Federation, Glasgow 2014
University of Stirling, Commonwealth Games Scotland Archive