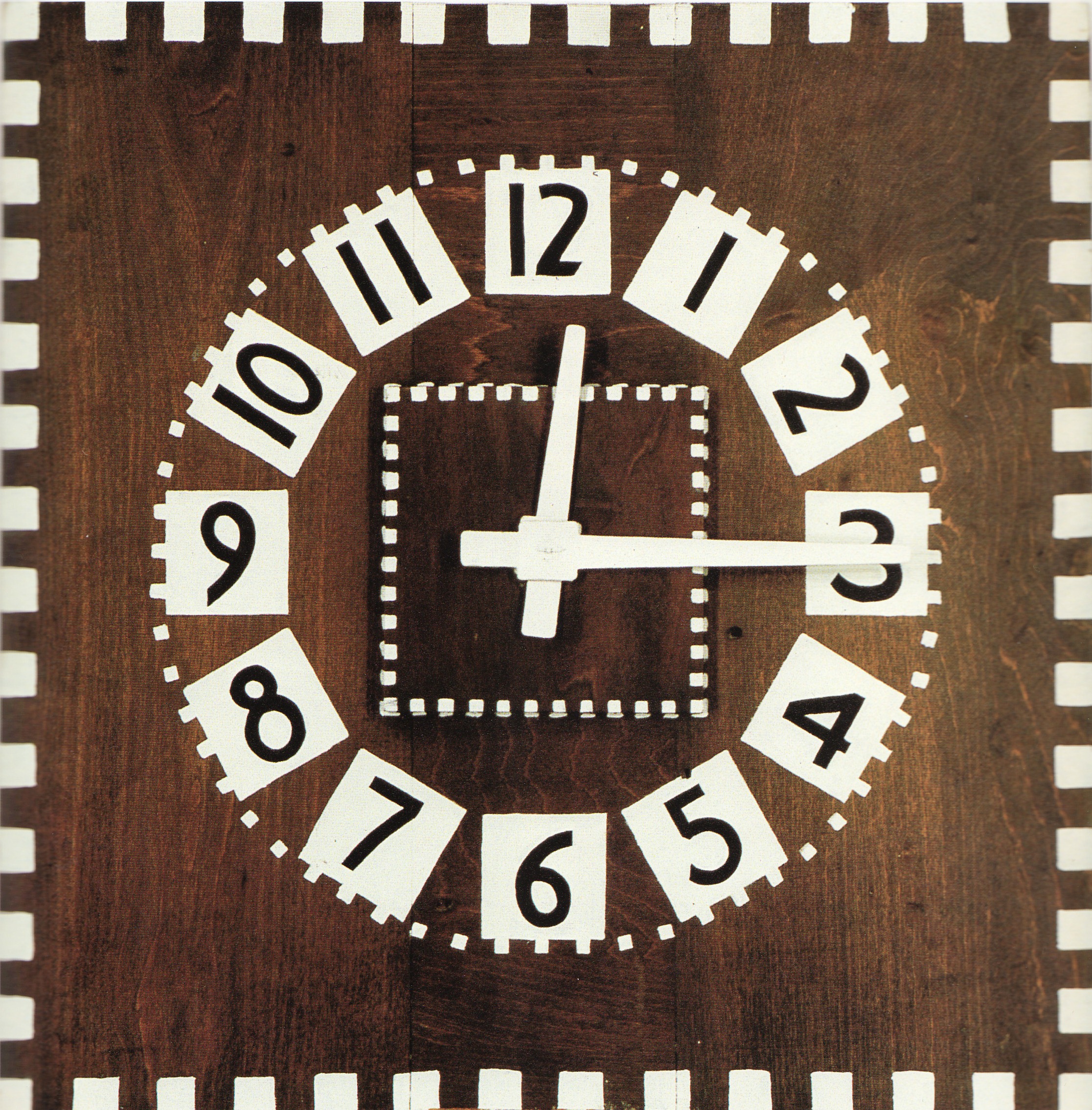 You may remember our previous post about the Mackintosh Clocks Project. Well,  after many months of hard work by horologists Nick Sanders and Ken Chappelle, the clocks are ready to be installed.
Yesterday we welcomed BBC Scotland's Arts Correspondent Pauline McLean to the Archives and Collections Centre where she interviewed Curator Peter Trowles about the project. She also spoke to Nick and Ken on location in Ken's workshop. You can read today's BBC news article here.
The clocks are also to be featured on today's Reporting Scotland.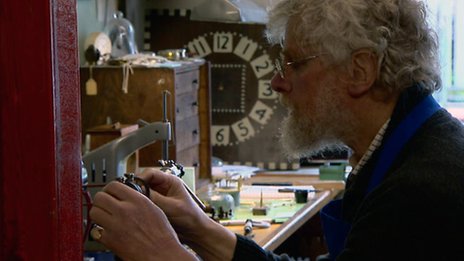 In June 2011, the Archives and Collections Centre was awarded a grant by Museums Galleries Scotland under its Recognition scheme. The amount awarded was £16,800.
The Mackintosh Studio Clocks restoration project intends to conserve and reinstate the original studio clocks, designed by Charles Rennie Mackintosh in 1910. The importance of these wooden clocks is that they were run as an electrically operated 'master and slave' system – a rare and important technical innovation of the time. The 19 distinctive square studio clocks are linked to a master clock which should send an electrical pulse ensuring they all show the same time. As horologist Nick Sanders has said "With this system they all move together, they are all very precise and very, very accurate."
Since the early 1990s the clocks have no longer worked (caused mainly by the failure of various technical components). The project seeks to reinstate the clocks back to their original working condition and to provide evidence as to their significance to early 20th century British horology.