The exhibition 'From the service of Venus to the worship of Mars' has been extended! Currently taking place in the Reid Building this exhibition shows off some of the artefacts, ephemera and materials that artist Rachel Lowther used to inspire and inform her work in the companion exhibition,' Nothing compares to the first time getting shot at'.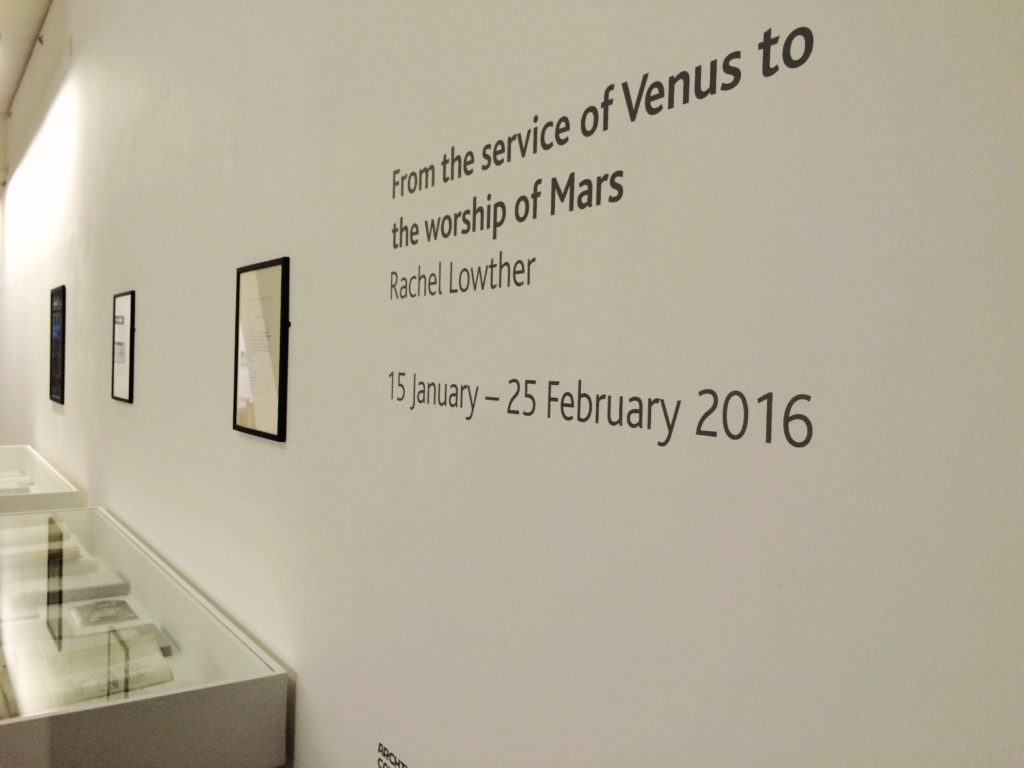 Both of these exhibitions are taking place in the Reid Building and will now be available to view until the 14th March. As Joanne Orr, CEO of Museums Galleries Scotland said:
"This project by The Glasgow School of Art exemplifies what Museums Galleries Scotland hoped to support through our WWI Fund. We asked for new ways of commemorating the First World War and the lasting impact it has had on Scotland's people and cultural landscape and the work by Rachel Lowther forms a lasting and thought provoking legacy for new generations."
This quote was taken fromGSA exhibition inspired by World War I archives — Archives and Creative Practice from 'Archives & Creative Practice' by the Birmingham City University Art & Design Archives.
If you haven't already seen it, head along to the Reid Building to see some of our artefacts and the amazing work by Rachel Lowther!