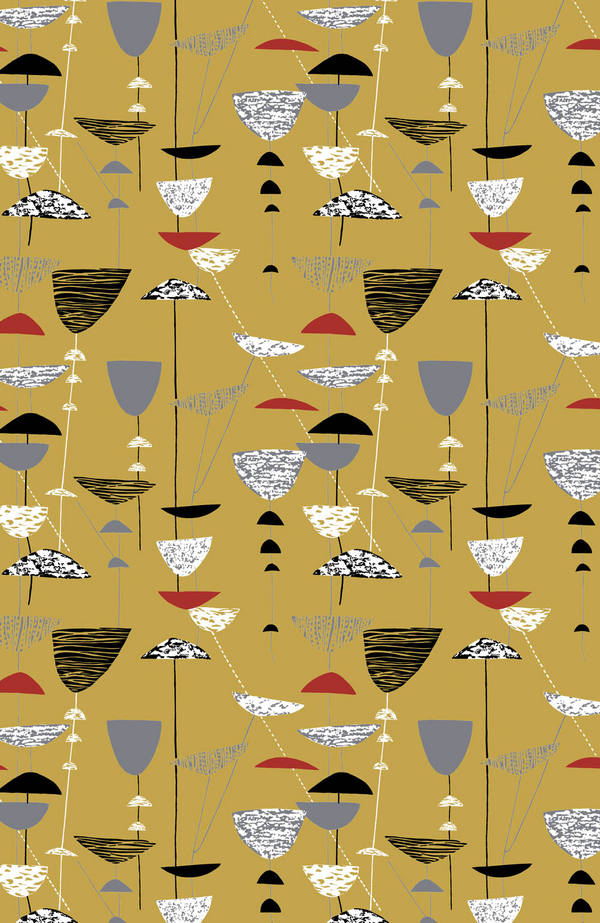 Glasgow School of Art's Centre for Advanced Textiles produces printed fabrics using beautiful prints from the design archives of Lucienne Day, Lana MacKinnon, and GSA's very own Robert Stewart and Sylvia Chalmers as part of their Classic Textiles range (see our previous blog post about how the Sew Last Century! textiles group have been inspired by Sylvia's designs in our archives).
Lucienne Day's 'Calyx' and Robert Stewart's 'Otter Ferry' from the Classic Textiles collection will be on display this Friday, 12th July, at the opening event of the photo exhibition "Building Scotland 1945-1985" at the Glasgow City Heritage Trust. There will also be short talks by Ross Brown, architectural historian Nick Haynes and Alan Shaw from CAT, with drinks and nibbles, for free.
RSVP at info@glasgowheritage.org.uk or on 0141 552 1331
54 Bell Street, Glasgow, G1 1LQ
You can keep up to date with CAT by subscribing to their blog, or follow CAT on Twitter.