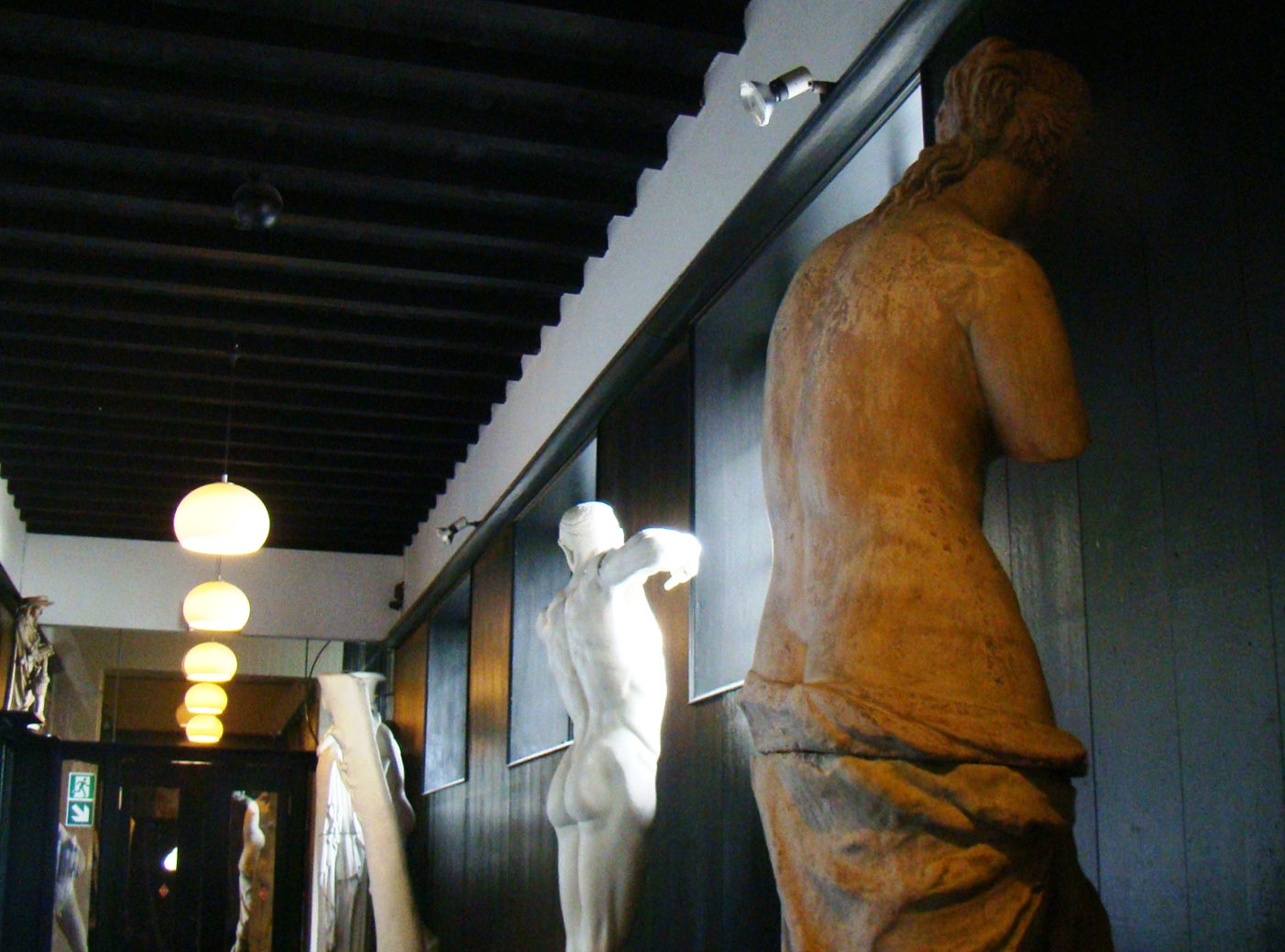 The plaster casts in the ground floor of the Mackintosh Building seem to be in a bad mood these days. Shying away from the crowds, they have become quite introspective… they have even turned their backs on us! It's nothing personal however, for this is the work of Brandon Cramm, a Glasgow School of Art MFA student, who has rotated the statues in the ground floor corridors of the Mackintosh Building 180º to reveal the construction of their backs in his work titled Posterior.  His interest in doing this comes from the idea of altering conventional perspectives of art historical objects, and also seeking to consider the position of and attitudes towards Mackintosh as a designer of architecture.
The accompanying text, which is available for visitors on the stationary benches in both corridors, has been written by Simon Buckley, a fellow MFA candidate. As a former tour guide for The Mackintosh Building, he has an insight into the history and context of the space and of Charles Rennie Mackintosh. Having a shared interest in the collective appreciation of the Mackintosh legacy, Brandon and Simon were both attracted to the speculative and interpretive nature of how to approach his design decisions today.
The School currently holds in the region of two hundred plaster casts, from fairly small scale architectural pieces to full size statues, representing examples of sculpture from ancient Greece and Rome and from medieval and renaissance Europe. Most of these casts are housed in the corridors of the Mackintosh Building.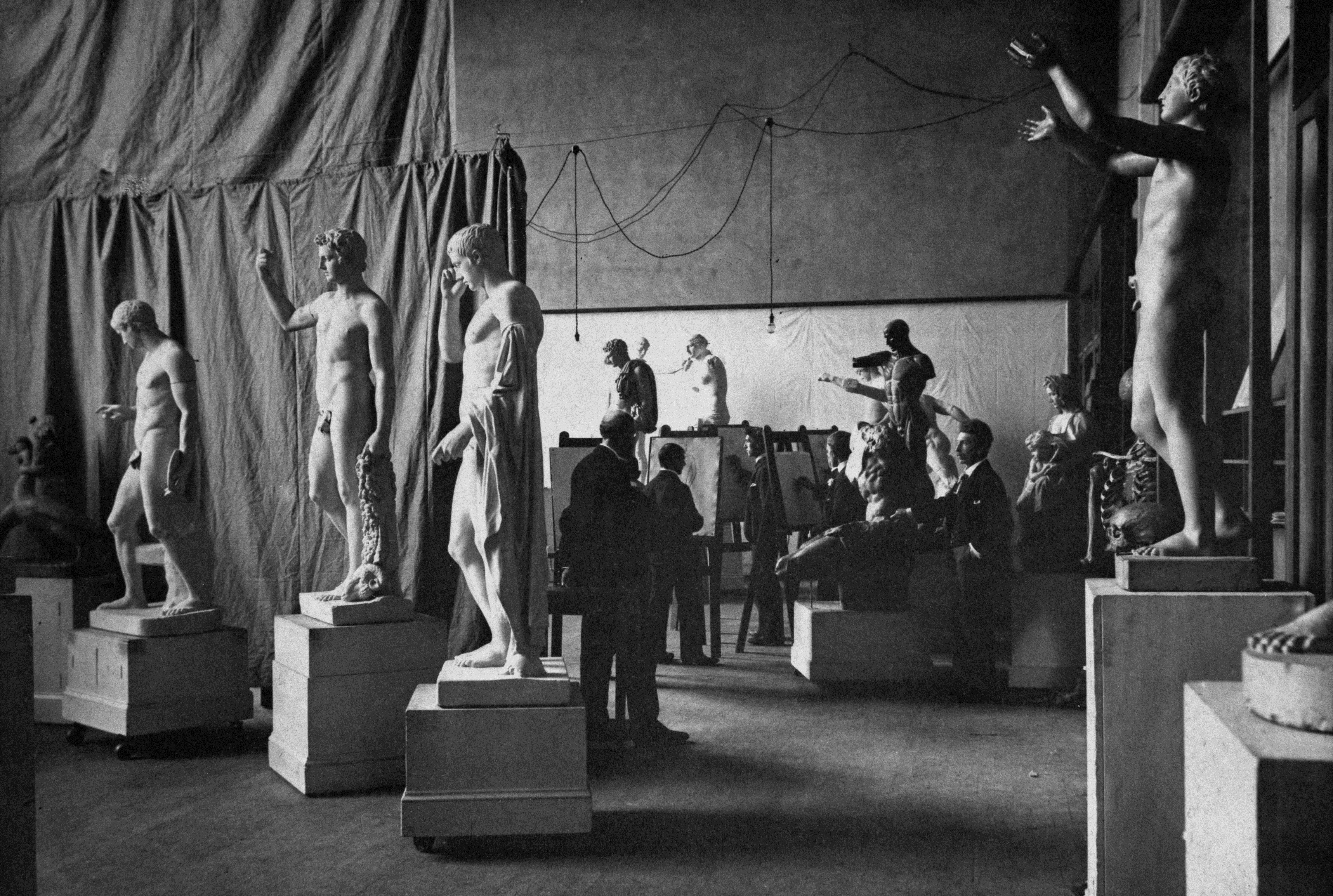 In the nineteenth century, drawing was the foundation stone for all of Glasgow School of Art's courses. Students were encouraged to spend weeks perfecting a life drawing or indeed drawing from 'the cast'. The archives contain a number of photographs showing students drawing from the plaster casts in the corridors, studios and museum area of the Mackintosh building.  We also have a number of student drawings of plaster casts which date from the early 20th century. If you're interested in coming to have a look, do get in touch.
­­