For those regular readers of the blog, you will know that today is the beginning of a two day conference on Material Culture and its study here at the Glasgow School of Art. As part of this conference the exhibition curated by Debi Banerjee and Susannah Waters, Art School in Action is now open! Alongside the exhibition Debi and Susannah are also hosting a series of workshops, the first of which is 'Section Five Visual Perception'.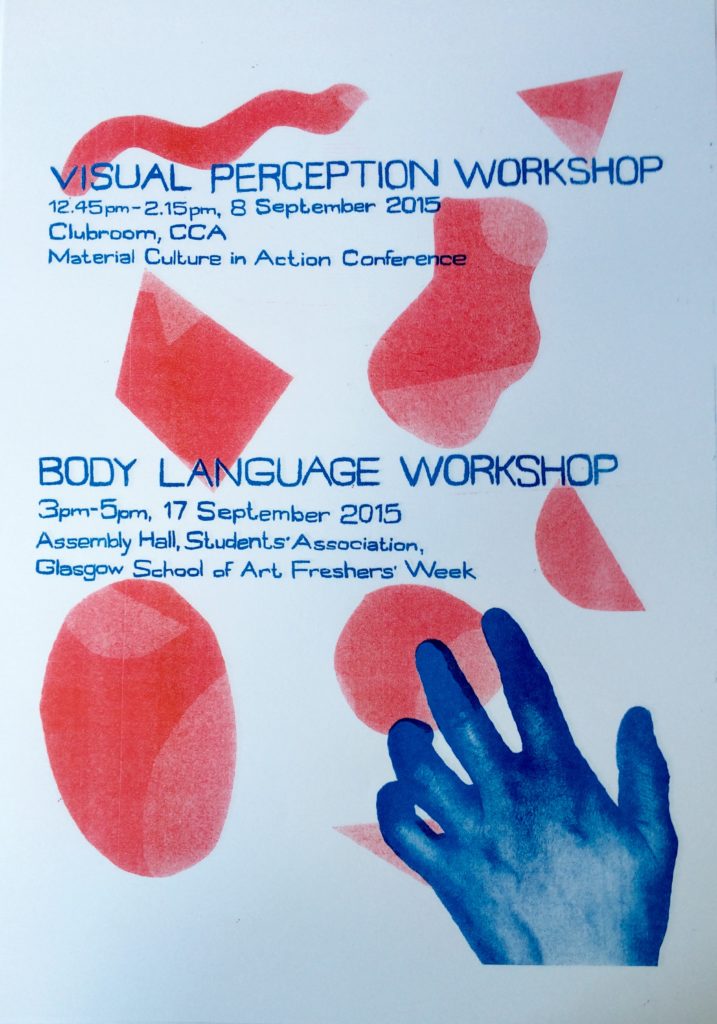 'Section Five Visual Perception' has been formulated in response to Debi Banerjee's archival research into the experimental practices emerging from Ted Odling's Section 5 First Year Studies at Glasgow School of Art from 1965-1982. Those of you may remember some of the work undertaken by Ted Odling in our previous post, The Science of Art.
Inspired by Odling's perspective excercises, this workshop seeks to explore ways of looking and seeing through apparatus and devices. The workshop aims to recontextualise Odling's methods in light of recurring discussions surrounding film and moving image practices at GSA and contemporary technological advancements.

This first workshop will take place during the Material Culture Conferece, taking as its starting point an excercise devised by Odling that had students animate basic geometric shapes to music. The workshop aims to address this haptic relationship to filmic material by utilising low-fi animation techniques and materials. A trial of this workshop was recently conducted in the Archive Office, and I can promise you it is a fun and fascinating experience!
Using the animations generated in this first workshop, the second Body Language workshop will take place during Freshers' Week and will function as an interpretation of Odling's initial excercise. Developed in collaboration with current GSA student MollyMae Whawell, this movement based workshop will explore the spatial and material capacities of Odling's research drawing upon notions of embodiment, exploring how we calibrate our bodies in space.
All of these workshops are devised and will be led by Debi Banerjee, Research Assistant, Susannah Waters, Archivist and Kirsty Hendry, Student Engagement Co-ordinator, GSA Student's Association.