This Monday 7th the exhibition, Art School in Action (1970-1986), curated by our own Debi Banerjee and Susannah Waters with partial funding from the Design History Society, is opening in The Vic, in the Project Space on the ground floor.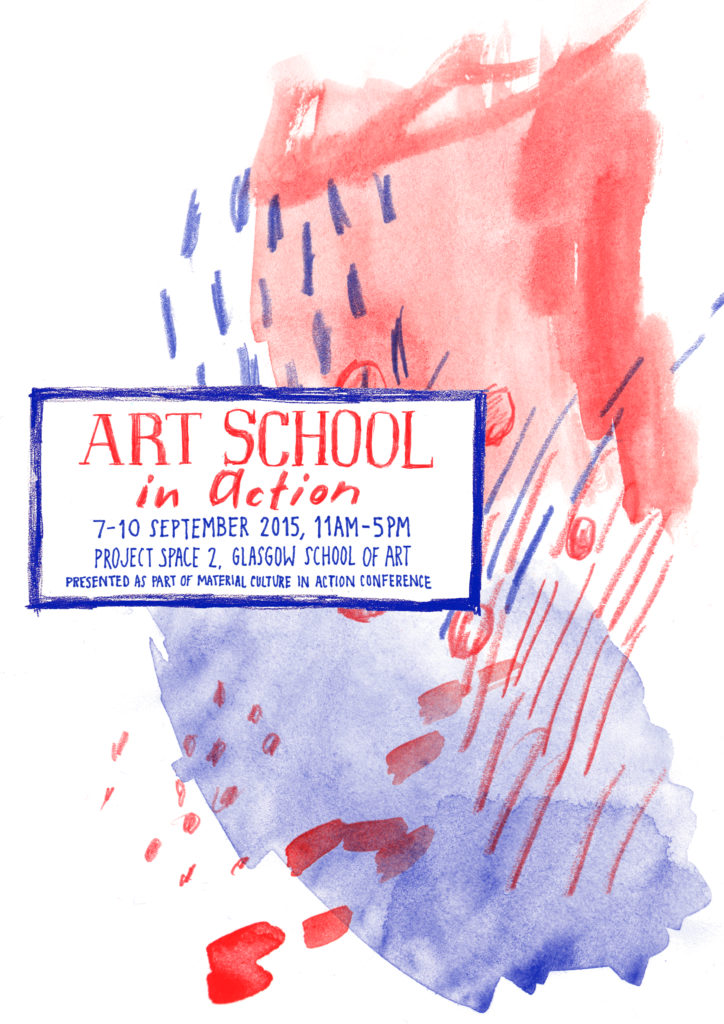 Looking at the approaches to teaching at Glasgow School of Art in the 1970s and 1980s, the exhibition centres on a series of podcasts produced as part of GSA's research project, New Wave: Materials, Methods and Mediums, Glasgow School of Art 1970-1986, alongside artefacts, ephemera and documentation from the School's archives.
From the 1960s onwards art schools across the UK underwent a shift in emphasis in approaches to teaching visual art following the first Coldstream Report in 1960. Radical and alternative teaching practices begin to emerge in art schools such as Hornsey College of Art, Ealing School of Art and Central St Martins. Appearing at a time of fundamental change in the framework of art school education as colleges gradually shift from awarding diplomas towards awarding degrees. These two factors contributed to an increased critical reflection, external engagement and interdisciplinary working within art schools at this time. The 1970s and 1980s marked a crucial turning point in pedagogy at Glasgow School of Art. Art School in Action explores this especially fertile period in GSA's history and considers its legacy. Particular attention is paid to extra-curricular activities, first-year pedagogy and the introduction of new courses in Fine Art that no longer exist.
This exhibition will be open 7-10 September, 11am-5pm so go along and take a look!