My name is Nicole Cooper, and I've just completed a week's work experience at the Archives and Collections Centre.
I wasn't 100% sure on what to expect when doing work experience here, but I was just happy enough to get into the building. I've always liked art so being able to come here was a privilege.
I had researched the Archives and Collections before I arrived, just to get a general idea of the things they do. After grasping a general impression, I was really looking forward to starting my placement.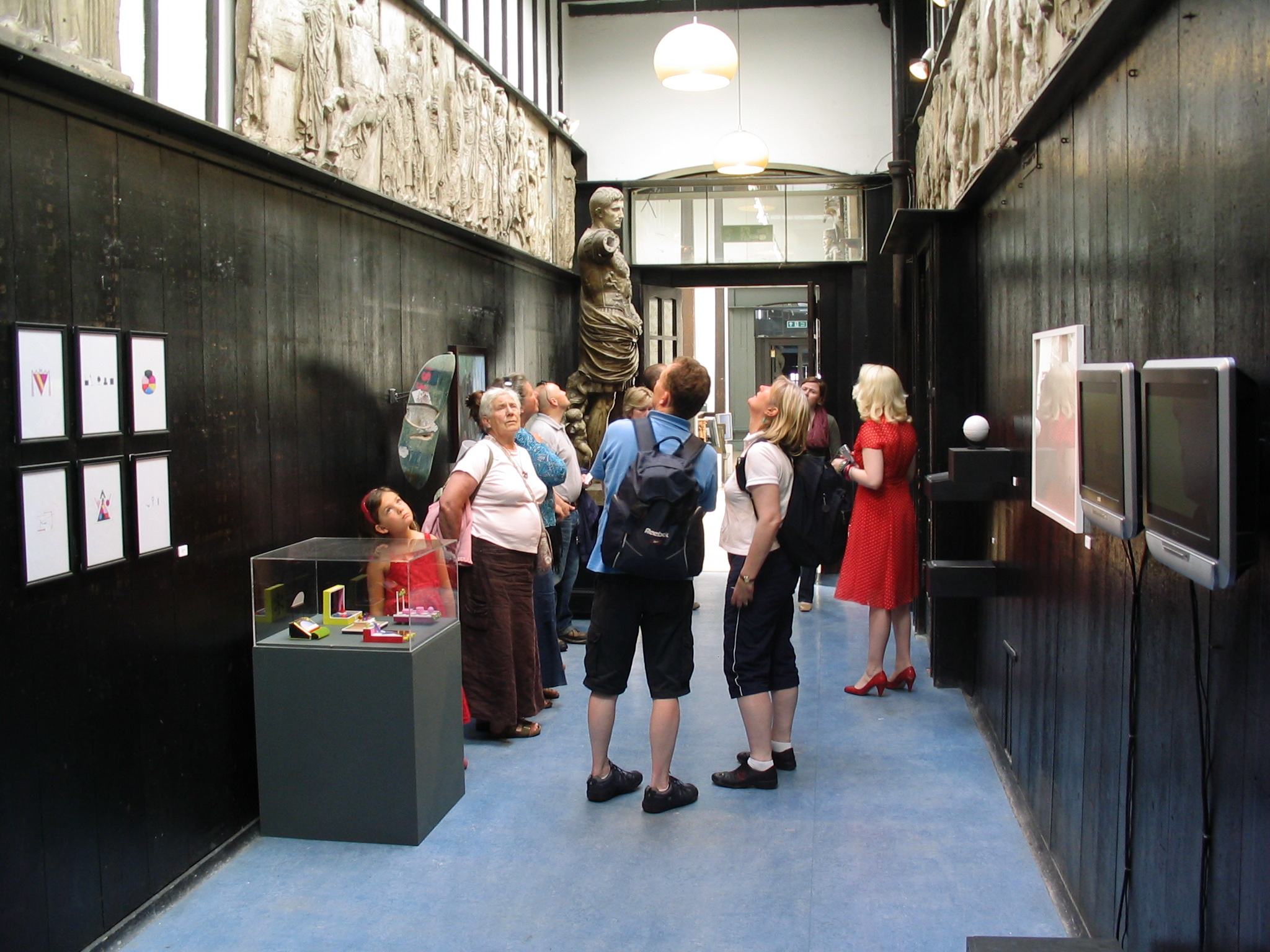 As I arrived at the school, I was very nervous as I want to be a student here in the future, so first impressions were important for me. But as I arrived I was very glad to see how helpful and friendly the staff at reception and in the archive were.
I got to go on a tour of the Mackintosh building, and I thought it was great to hear all the stories about Mackintosh and the students who previously went there.
I also got shown around the stores where they keep a variety of different files, paintings, furniture, prints etc. This was one of my favourite things because I got to see artwork by previous students.
During my week here I got given a variety of different tasks to do, such as digitisation, answering enquiries, and listing a new acquisition of material by a former student. I set myself some targets to try and reach every day while doing these tasks.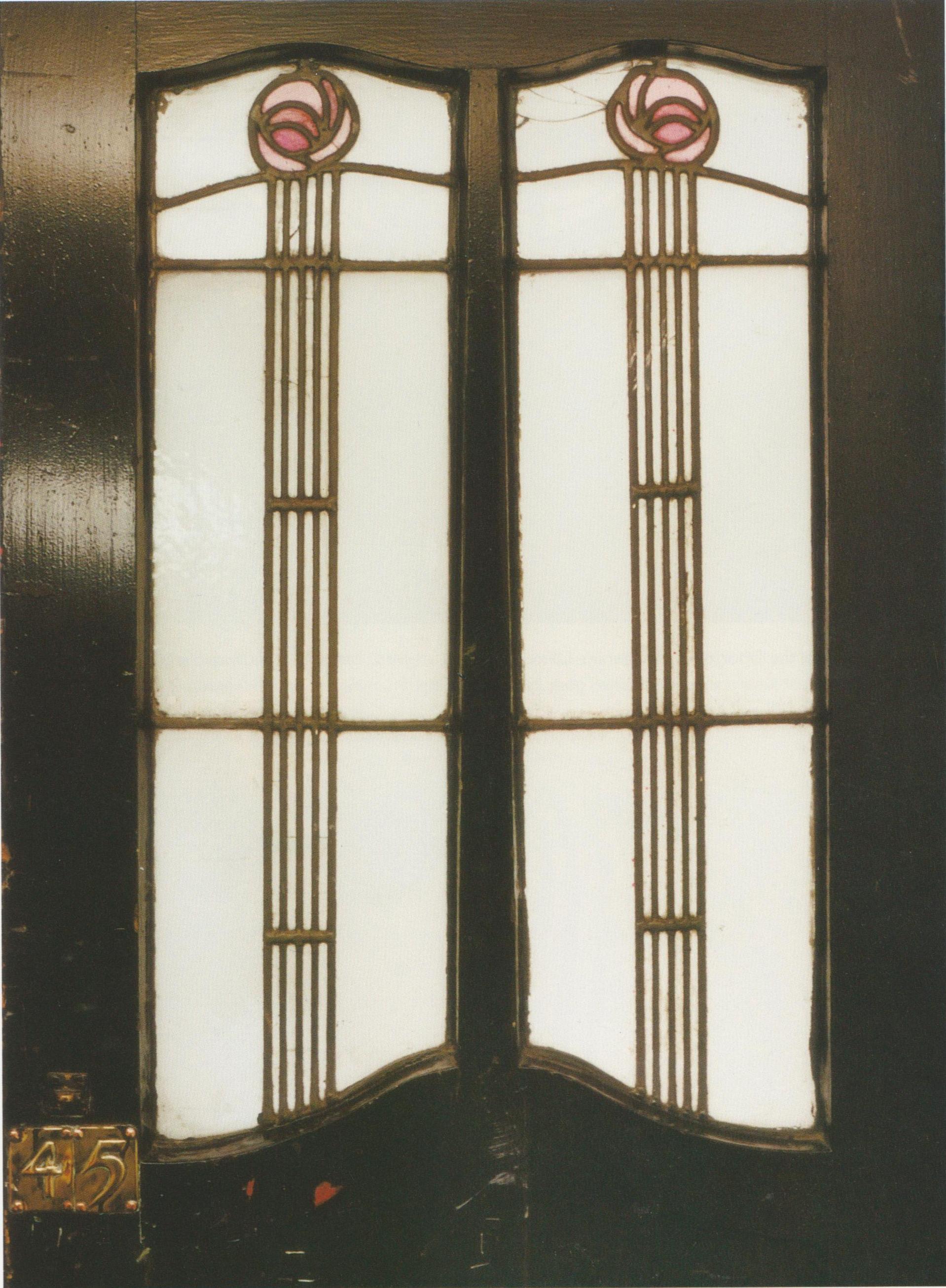 One of my favourite things about doing work experience here was the fact that the whole building was practically a piece of art. The stained-glass in the doors was my favourite part about the building.
However, out of all the artwork I got shown, one of my favourite things was this picture of GSA students modelling fashion designs at Kelvingrove Park in the 60s.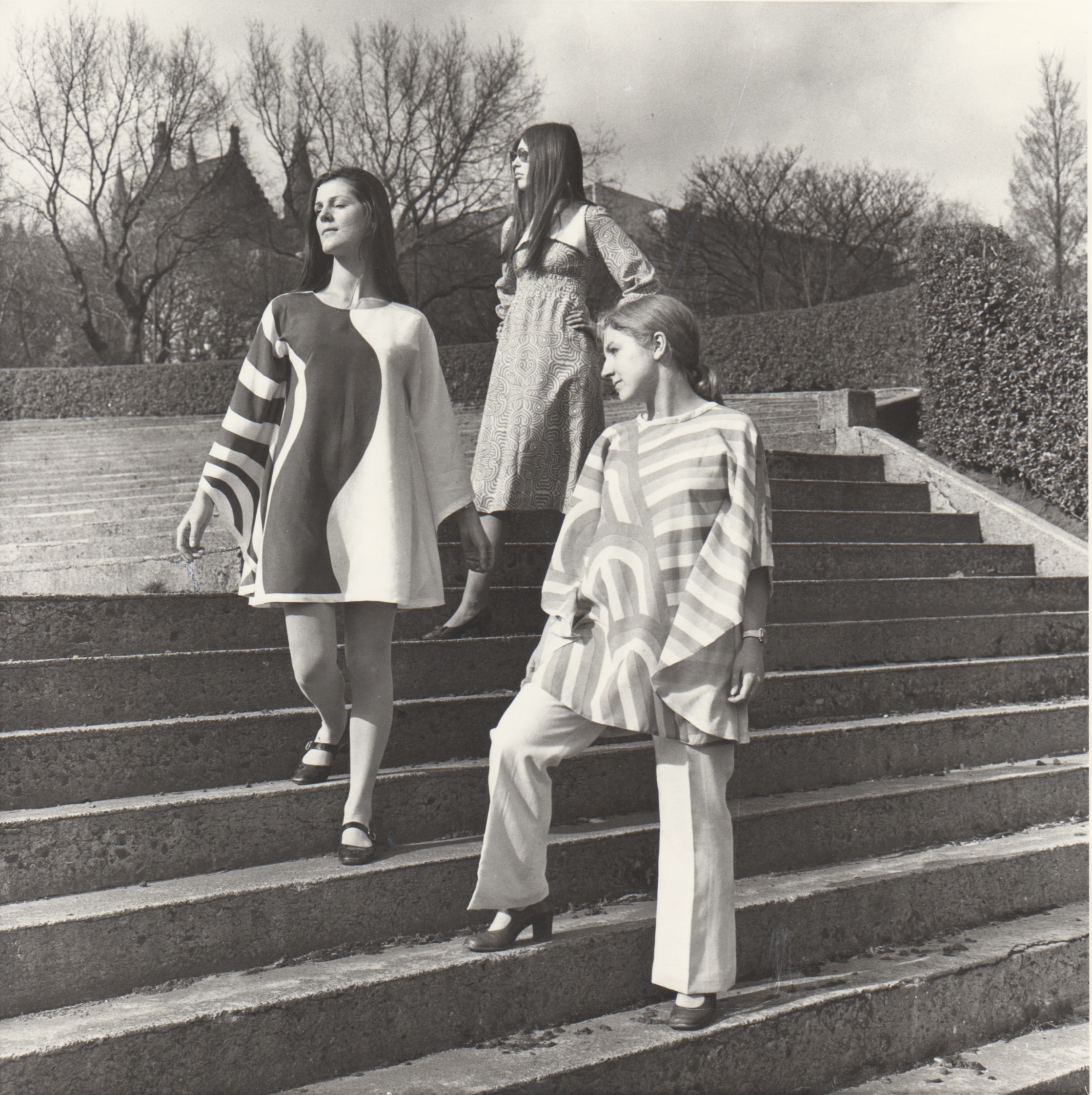 While being on work experience here, I also worked in the school's library. The school currently have an exhibition on called Interwoven Connections about the Stoddard Templeton design library and studio. The exhibition includes some materials from the archive and library special collections. Here is a link to some pictures of the exhibition.  All of the carpets on display belong to the archive.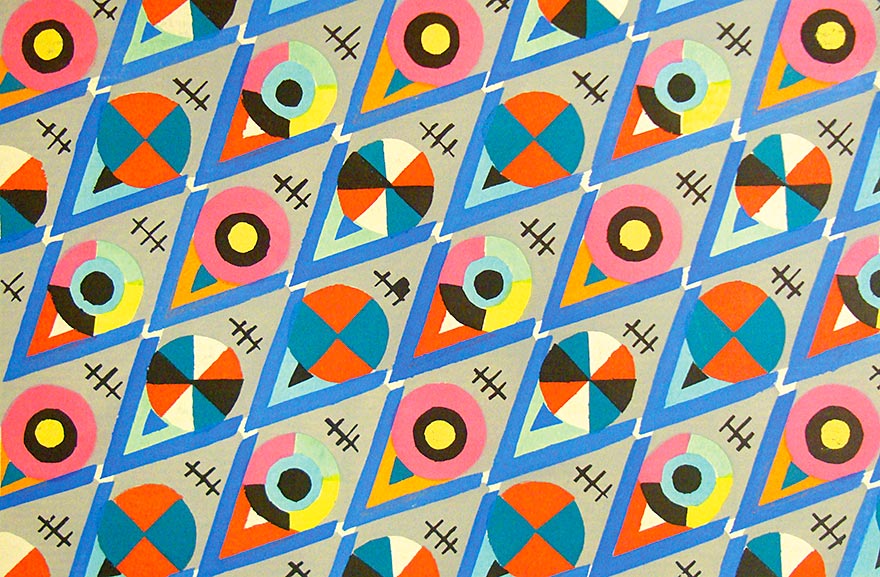 There is always something going on in the school which is one of the things I love about it. I hope to return here in the near future, to either become a student or come to the archive to use their great resources.
Guest blog post by Nicole Cooper, school work experience placement