Architectural History and Heritage student Alborz Dianat recently completed his placement with us. He did an impressive amount of cataloguing and digitisation work which included a powerful collection of lecture notes by the forward-thinking architect Francis Lorne. This collection is now live on our catalogue.
The final project of my work placement has been to catalogue a handful of lecture notes by Francis Lorne (1889-1963), partner in the prolific architectural firm of Sir John Burnet, Tait & Lorne.
The notes chronicle a series of lectures given by Lorne in the 1930s – a particularly intriguing period for architecture. The arrival of Modernism in Britain during the late 1920s was contested by traditionalists, and the country was left without any strong trend of design. Meanwhile, the Modern Movement was in its prime across many other parts of the world. The Exposition des Arts Décoratifs in Paris, 1925, displayed Britain's bizarre style-lessness alongside the flourishing International Style, leading to its ridicule. This was the backdrop to Lorne's lectures, which set out a solution to address what he described as a 'morass of mediocrity.'
Lorne's passionate lectures – including one given at the Glasgow School of Art where he was briefly a student – reveal his frustrations with education and architecture in general. Architects were said to be 'pathetically trying to live in two ages at the one time' by imitating past styles. However, he was also critical of the recreation of continental Modernism, stating that 'we find the book habit asserting itself again, this time in copying the work of French, German, Dutch and Swedish artists, applying religiously their features of canopies, balconies, and such like, whether they suited our climatic conditions or not.' In way of an analogy, he described the phenomenon as 'grandmothers masquerading as young things.' The solution, Lorne said, was to design not for style but for purpose – embracing the true values, and not the fashion, of Modernism.
'Suppose instead of all this we tried for once to make a school look like a school instead of a study in composition of a Georgian country house or a T. B. Hospital in Switzerland. Suppose we make a multiple block of flats look like what it is, rather than a Florentine palace, or a hotel in the South of France; a library that looks like a library rather than the Pantheon at Rome.'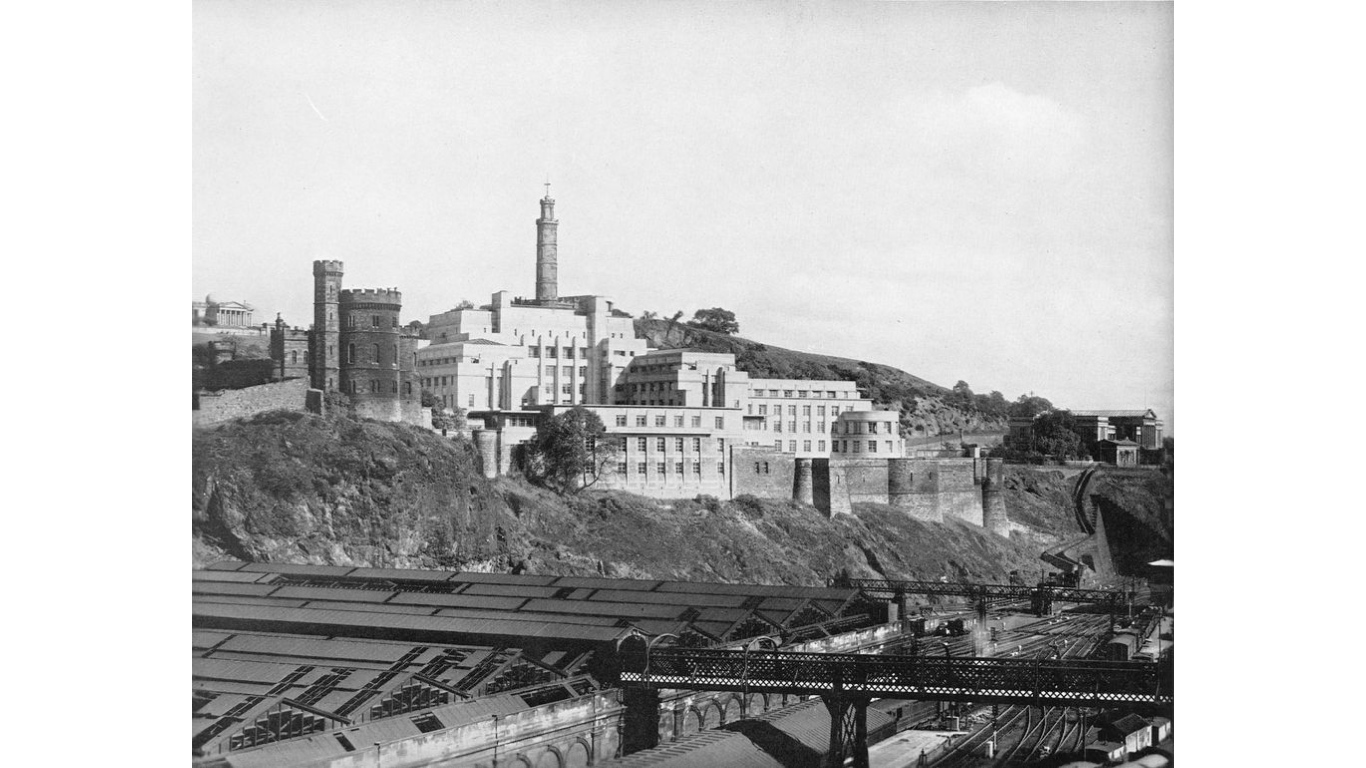 St. Andrew's House by Sir John Burnet, Tait and Lorne, Edinburgh, 1939. Image courtesy of: The Architects' Journal.
To achieve this functionalist architecture, Lorne proposed a series of new relationships. Art schools should teach students to produce creative designs for useful objects, instead of endless studies of past works. Designers should resolve their aversion for industrial production and instead utilise technology to produce beautiful designs. Manufacturers should innovate instead of relying on Britain's past position as global industrial leaders. And the three – schools, designers, and manufacturers – should work together as one to create an architecture 'for our own time.'
Lorne's lecture notes, offering a glimpse at one individual's attempts to sway the architecture of a country, can be found in the Archives & Collections Catalogue.
Click the links to read Alborz's other blog posts about Alexander McGibbon and Kenneth Murray Fraser.
Resources Used
Dictionary of Scottish Architects – Francis Lorne.
Darling, Elizabeth. Re-forming Britain.
Fox, Thomas. "Francis Lorne 1889-1963." The Thirties Society Journal 6 (1987): 26-31.
Powers, Alan. "British architecture after the Great War." The Architectural Review 236 (2014): 98-101.