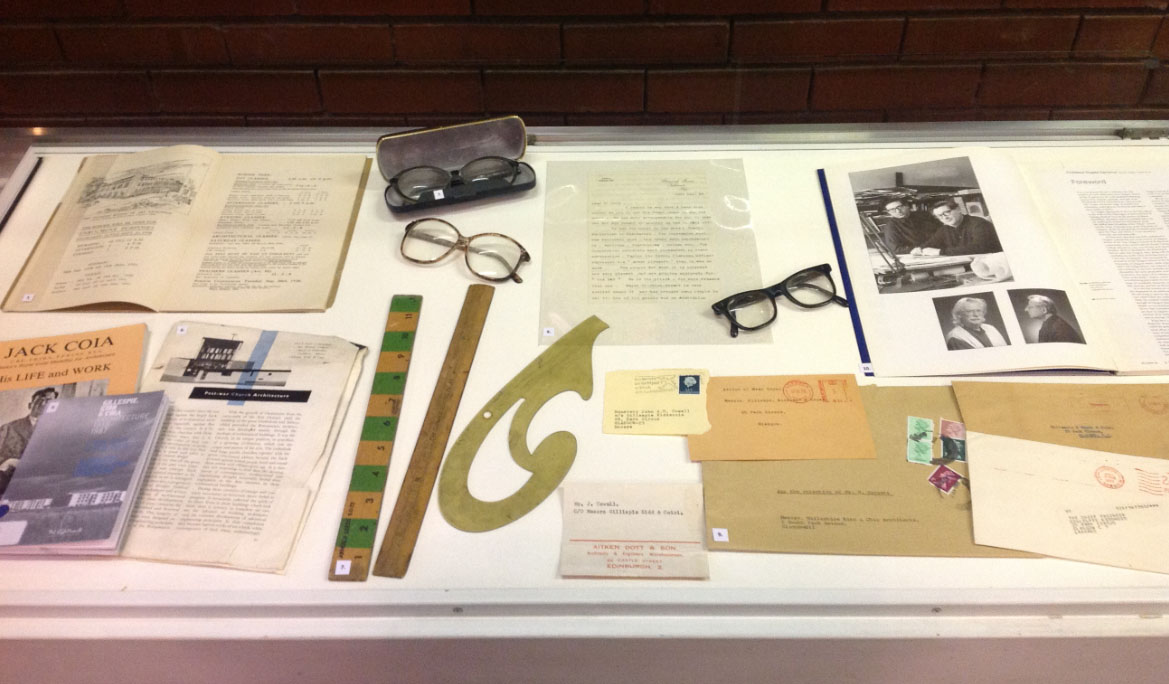 Just to the left as you enter the library is a new display dedicated to celebrated architecture firm Gillespie, Kidd and Coia. The display features library materials alongside items from the recently catalogued and conserved Gillespie, Kidd & Coia archive. Amongst the pieces which took our fancy are spectacles, rulers and drafting tools; a study of the 1970 Glasgow Summer School at which Jack Coia taught; and a humorous collection of misaddressed mail which the partners chose to keep for posterity and amusement.
An introduction to the history of the firm and captions relating to the materials on display provide more information. These can also be found, along with bibliographies of related sources, in the 'Library Display Cabinets' folder as part of the Archives and Collections course on the VLE.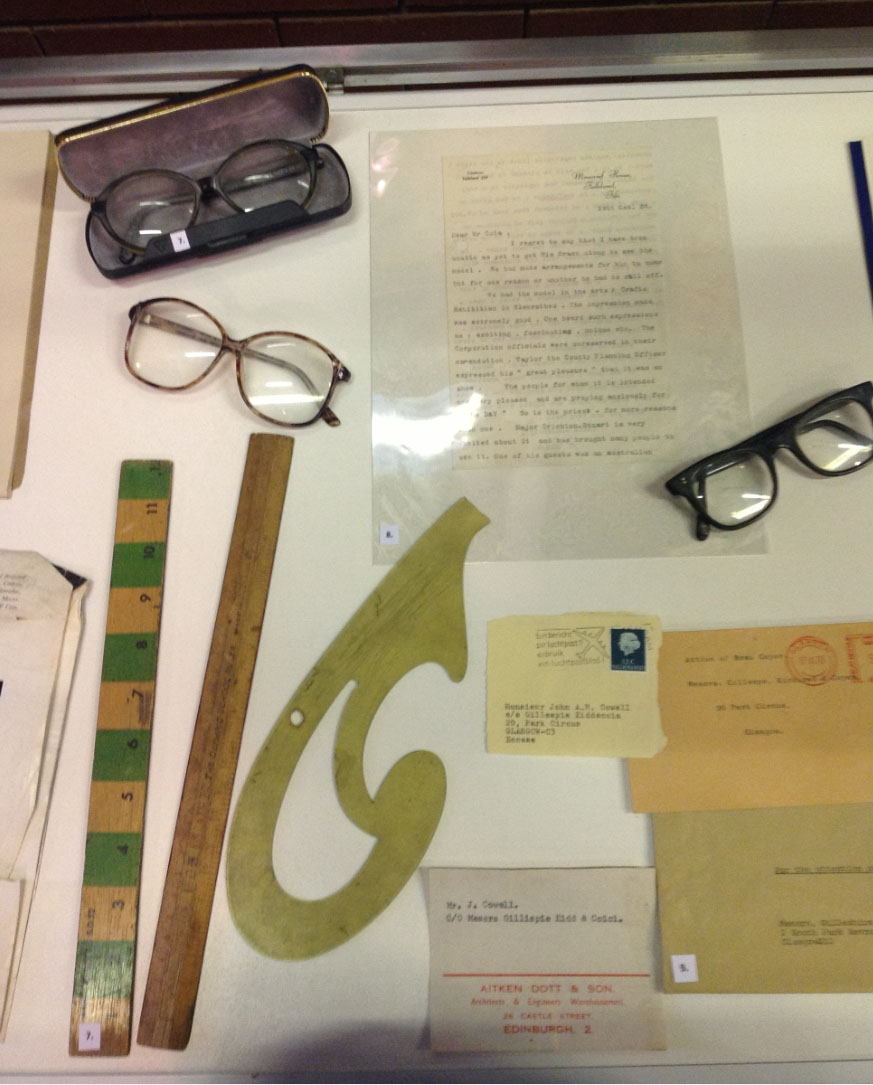 Look out for more posts about our cabinet displays which we hope to fill with lots more interesting items over the coming months. Each display will aim to highlight the connections between library holdings and those in the Archives & Collections, and will cover a broad range of taught subject areas, and GSA alumni. Ask at the librarians' office on Level 1 of the library or at the Archives & Collections Centre if you have any questions, and see the library's Architectural Resources blog for further inspiration.