Emma Cameron, one of our volunteers from the Technical Art History at the University of Glasgow, reflects on some of the work she has been doing with GSA Archives and Collections.
The Glasgow School of Art Archives and Collections Centre holds a large collection of teaching aids which were used as resources for students from the late 19th to early 20th century. Within this collection of teaching aids is a group of display cases containing instructions and examples for various crafts taught at the GSA.
Using the online catalogue and archives to search for material relating to these display cases, I hoped to find any documents that would give me more information about this collection of teaching aids. I was able to find a loose document from the Lending Museum Scheme series referencing the display cases. This document, found in GSAA/ISE/4/6, lists "Example Cases of Craft Work", including block printing, embroidery, enamels, etching, leatherwork, metalwork, plant drawing, and pottery. Out of the 16 cases listed, our collection contains 7 remaining cases: three on block printing, one on etching, one on enamels, one on leatherwork, and one on embroidery.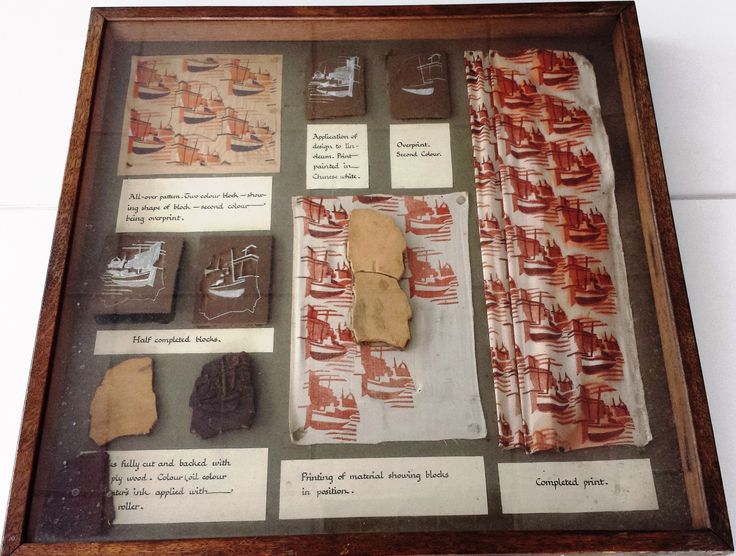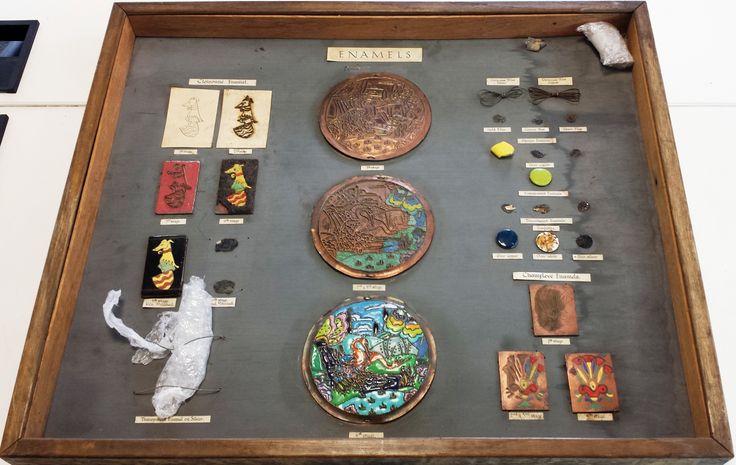 While the document was not dated, it listed William O. Hutchison as the director. With a bit of research, I found that he held that position from 1933 to 1943. This helps to date the cases from around that time. I was able to match this document to the display cases in our collection thanks to the labels attached to the backs of the cases.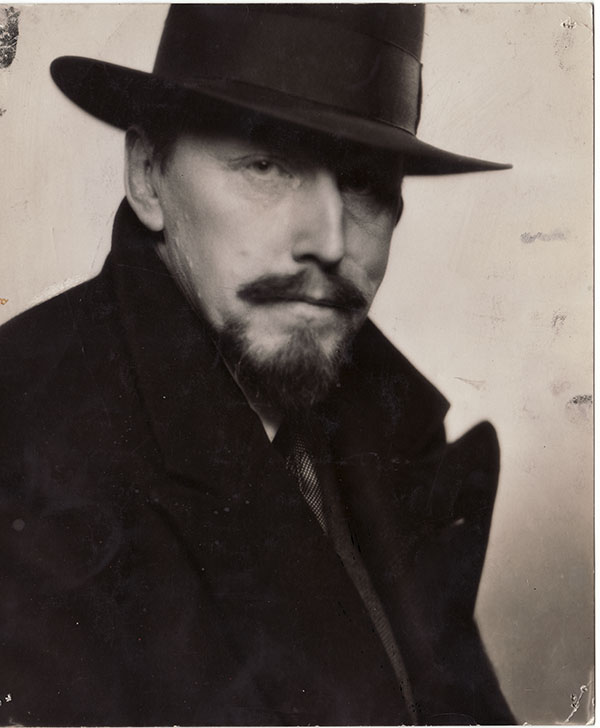 The document lists each case by craft and a letter, such as "Block Printing, A" etc. The labels on our cases also follow this system and the cases we have match the examples from the document's list.
So, what was the Lending Museum Scheme? This was a scheme at the GSA, founded in 1914, used to circulate teaching aids between local schools in order to offer a better variety of materials to students. As the document states, these examples of craft were "given on loan from a period of two weeks to Schools participating in the Lending Museum Scheme." This important piece of information gives us further knowledge of the use of these display cases for teaching purposes not only at the GSA, but at many schools around Glasgow.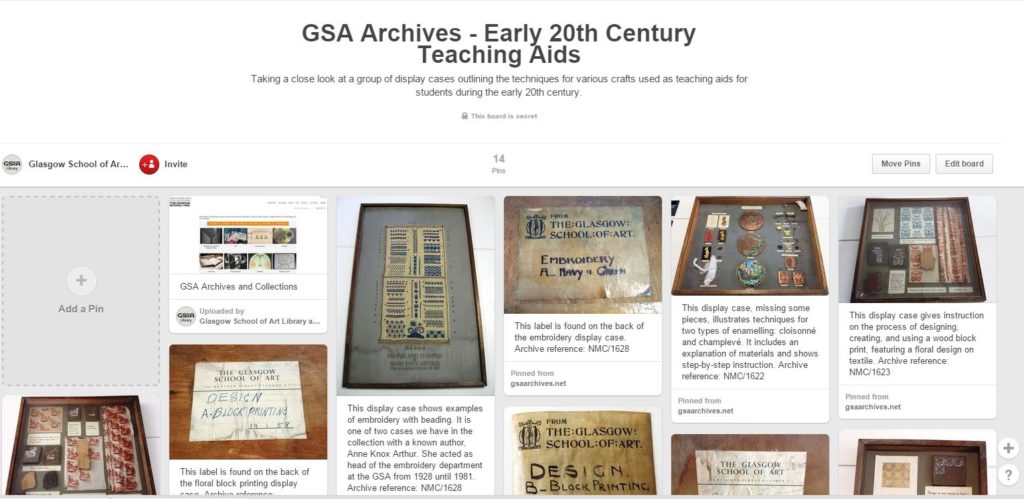 A virtual exhibition of these display cases and related documentation from our archive is available to explore on our Pinterest page, titled GSA Archives – Early 20th Century Teaching Aids.