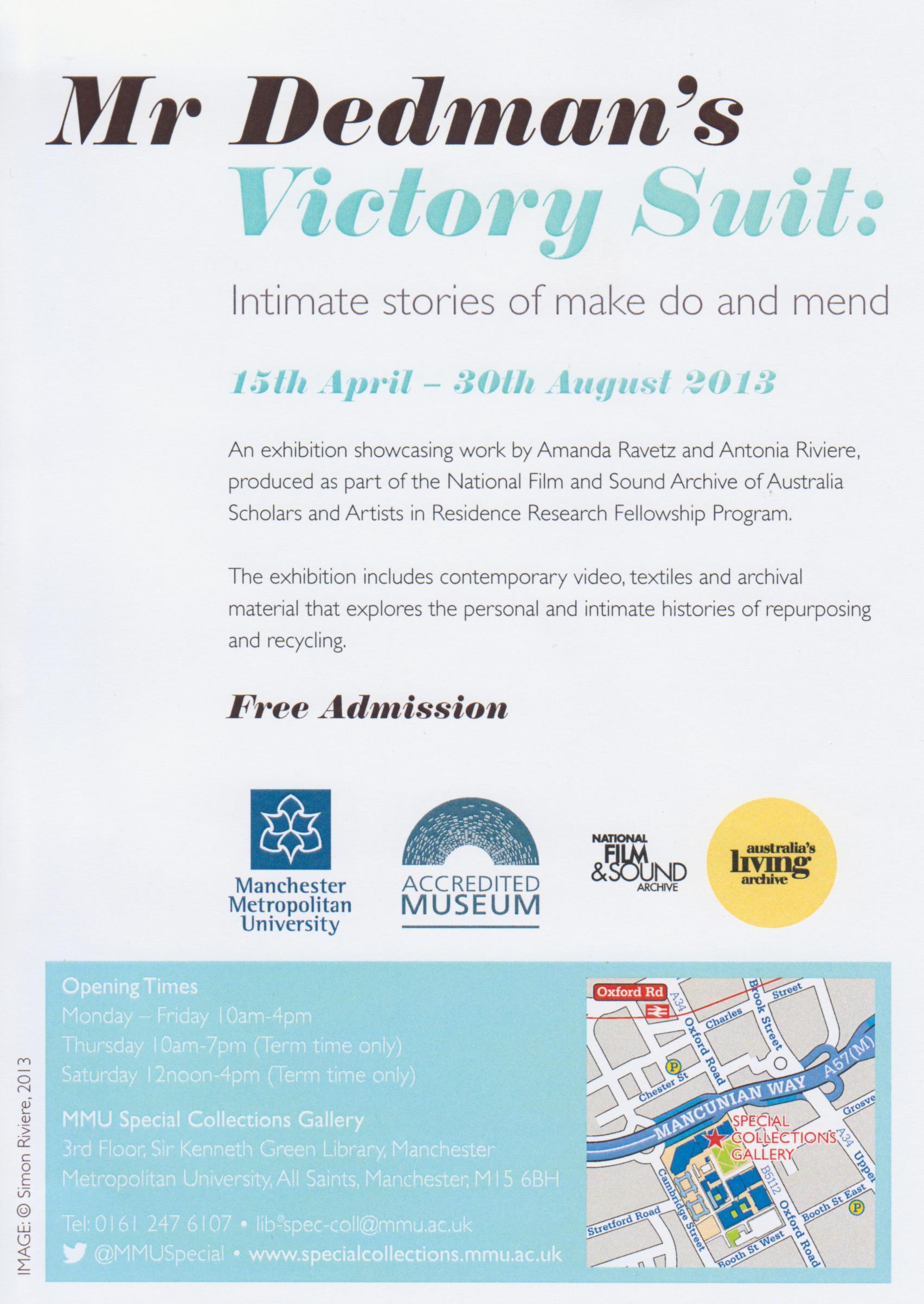 An exhibition at Manchester Metropolitan University Special Collections entitled Mr Dedman's Victory Suit: Intimate stories of make do and mend will showcase work by Dr Amanda Ravetz, a visual anthropologist and Senior Research Fellow, Manchester University, and Antonia Riviere, a textile artist and Artist-Facilitator at Barrington Farm Art Centre, Norwich. Work on display has been produced as part of the National Film and Sound Archive of Australia Scholars and Artists in Residence Research Fellowship Programme.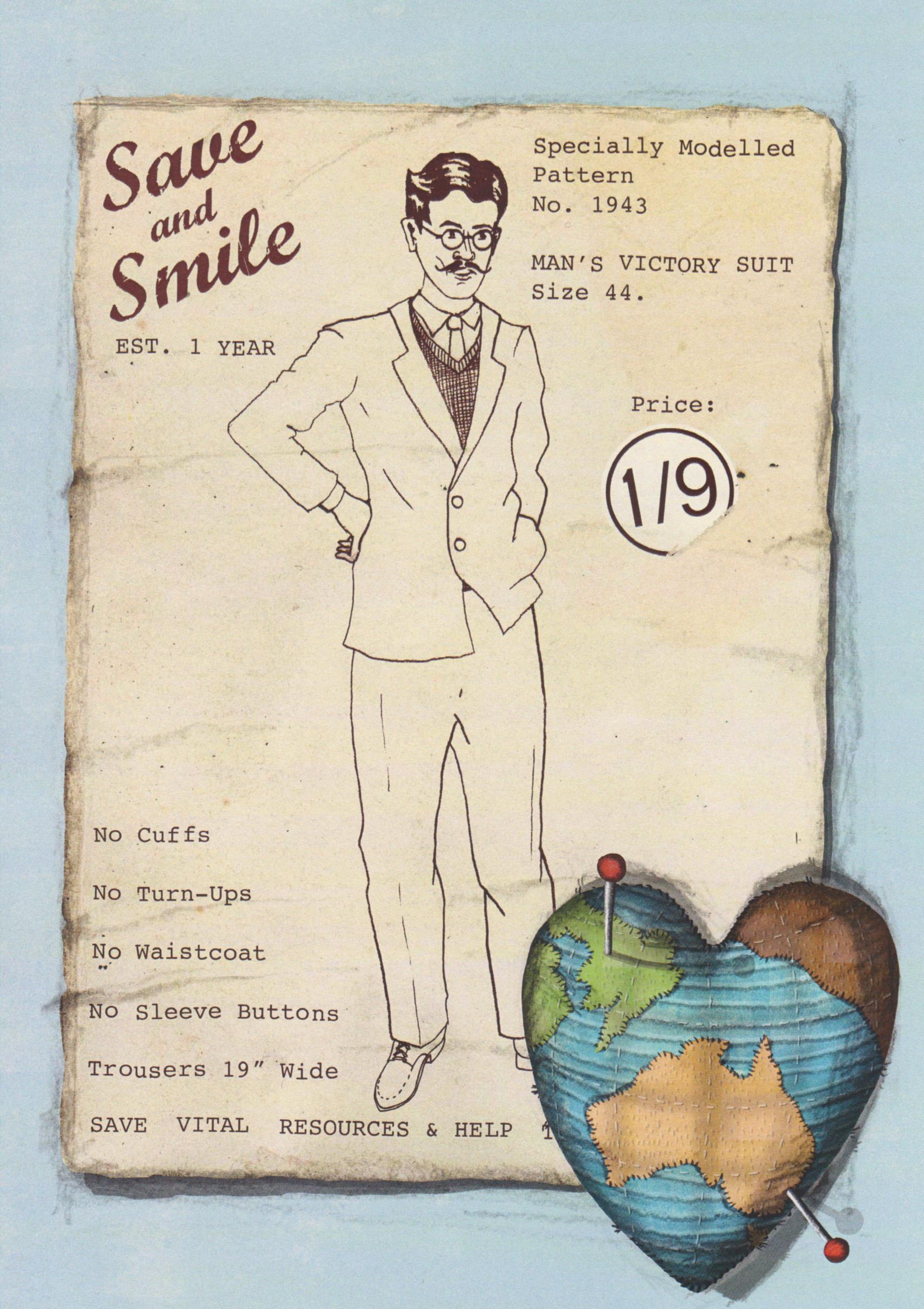 Their 2 month research fellowship examined the role of improvisation in the generation of new knowledge and experience in artistic practice and everyday life. Using a range of archival materials they focused on austerity measures imposed during WW2, and contemporary revivals of make do and mend, and investigated how materials that have already had a first life come to influence a maker's practice and capacity to innovate.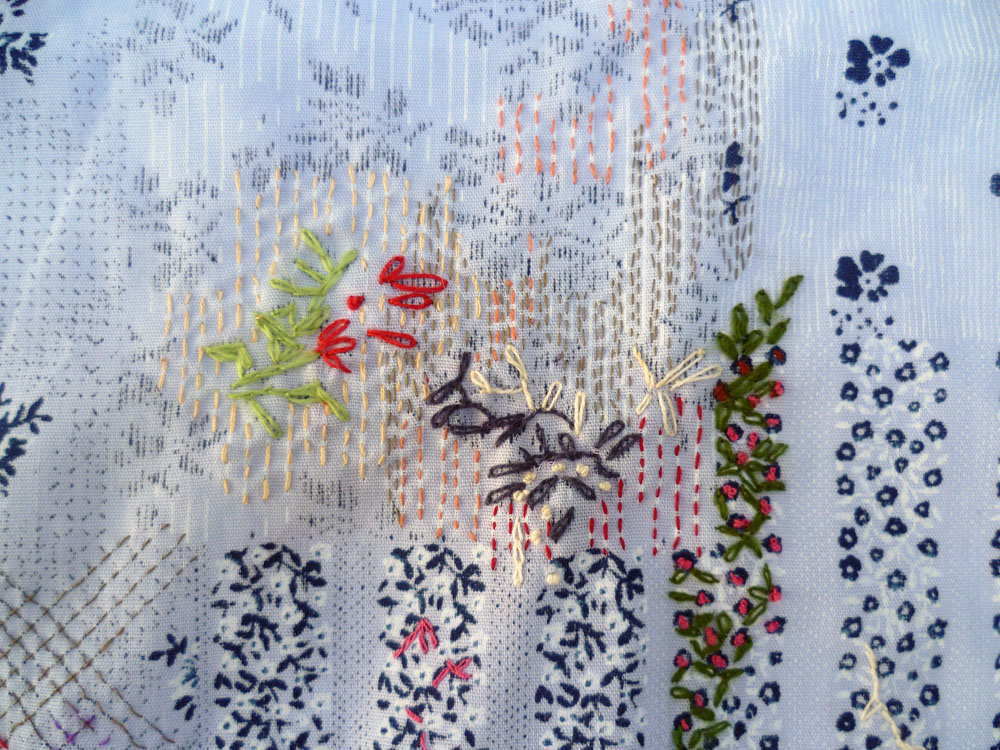 The exhibition includes contemporary video, textiles and archival material that explores the personal and intimate histories of repurposing and recycling.
The exhibition is free and runs from 15th April-30th August at MMU Special Collections Gallery in the Sir Kenneth Green Library, Manchester. Visit Amanda's blog (which is a great record of the research project at the National Film and Sound Archive of Australia) and MMU's Special Collections for more details.