We hosted an online learning session for the Pre-Sessional English students a few weeks ago. As always, they've gone back to their drawing boards and come up with some brilliant ways of re-imagining our objects which we thought we'd share. You can also find an animated video of the work here, courtesy of Danting Xiang. Enjoy!
Janice and Frank's object was our chest containing a number of plaster cast medals (see our catalogue here). Many of these would have been cast from commemorative coins and this was what gave Janice and Frank the idea for their work. They designed commemorative "tea bricks" which could be carved with different commemorative relief patterns for the Olympic Winter Games in Beijing 2022. They also designed this fantastic packaging for the product!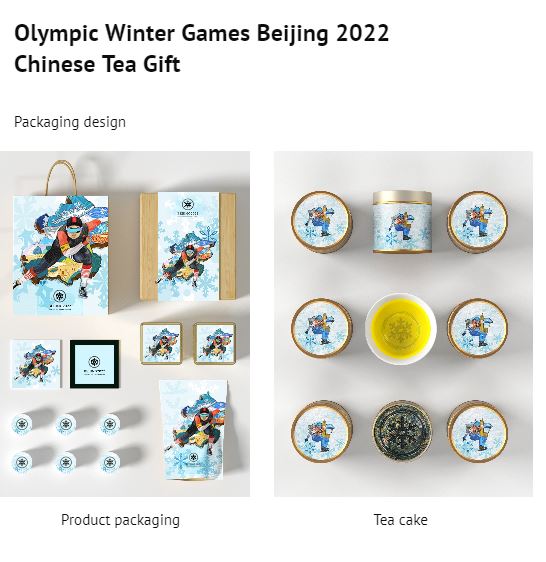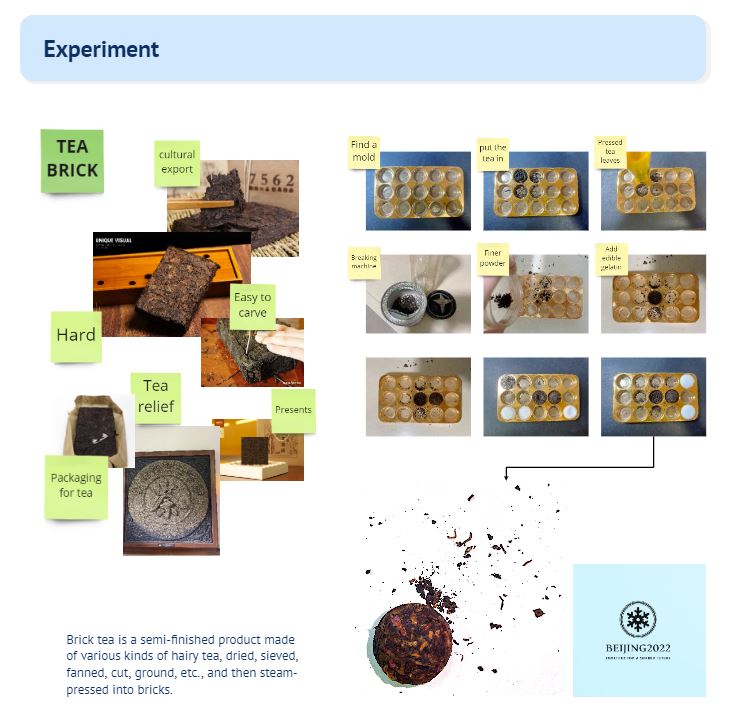 Allen and Yimei's object was Margaret MacDonald's Hair (see our catalogue here). As a starting point, they looked at the work of Margaret MacDonald verses her husband Charles Rennie Mackintosh. They chose to focus on the fact that, as a woman, Margaret's work was often overlooked in favour of her husband, even though he famously said "Margaret has genius, I have only talent". In the final work, they cleverly combine elements of a Mackintosh high back chair with a Margaret MacDonald gesso panel. The rose from the panel represents the woman (Margaret MacDonald) while the vase represents the masculine presence of Mackintosh, both "protective and restrictive".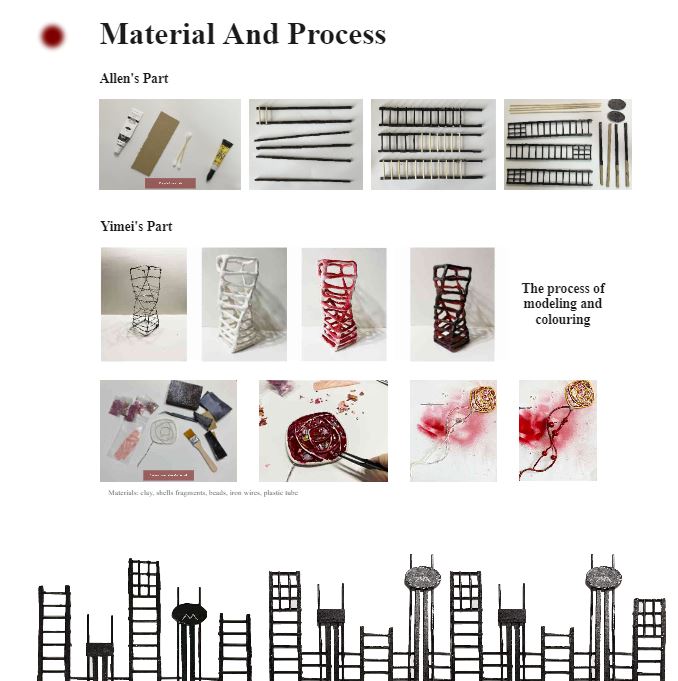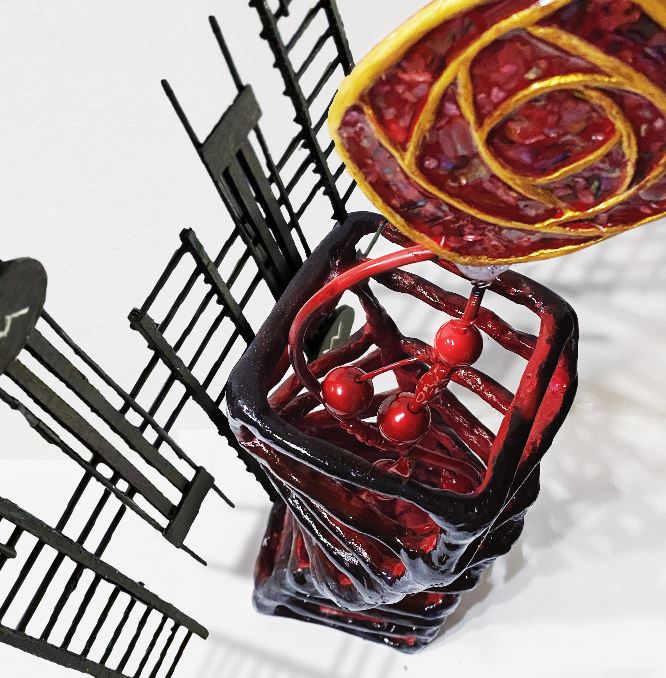 Annelie, Sammy and Yvonne's object was our "Artic Alba" paper icebergs (see our catalogue here). This prompted them to look at the iceberg in relation to global warming and the ecosystems affected by it. This led them to look at coral bleaching as a result of rising temperatures and look at how they could create a coral artefact made from recycled materials such as paper pulp and recycled plastic. They made two coral artefacts – the first one representing "healthy" coral made from colourful melted plastics. The second artefact represented "bleached" coral and was made from natural coloured paper pulp made to look lifeless.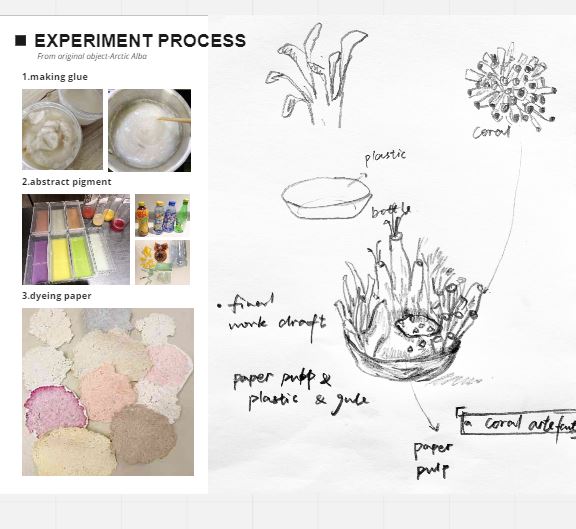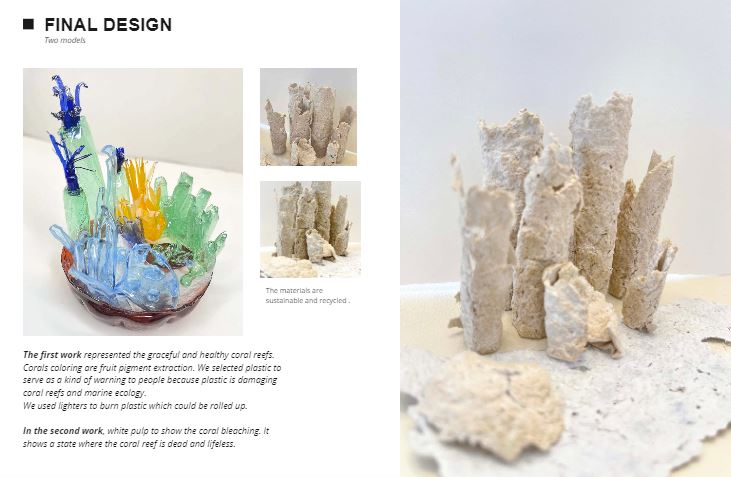 Grace and Ethan's object was our saltire bug from Sage Brice's project "The Do It Yourself Guide to Urban Wildlife" (see our catalogue here). They picked up on the fact that this object could be a semiotic representation of cultural empathy, in this case perhaps a tongue in cheek representation of Scottish culture and wildlife being created from an Irn Bru can. This made them think about their own culture and how this could be represented using semiotics. They also wanted to dispel the negative connotations around the word "collectivism", as in Chinese culture this word is more about cultural differences coming together. They created an artefact from wire which represented a group of ants working together to symbolise this.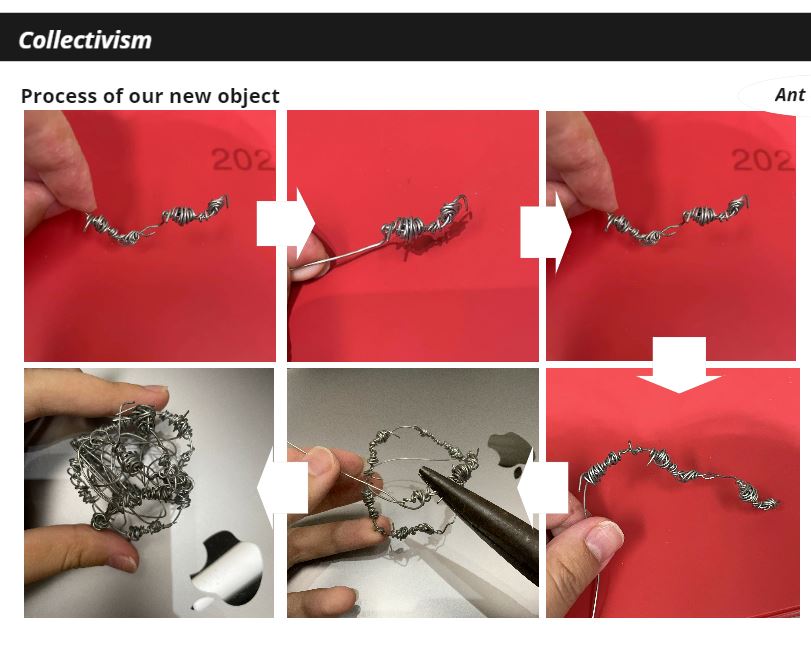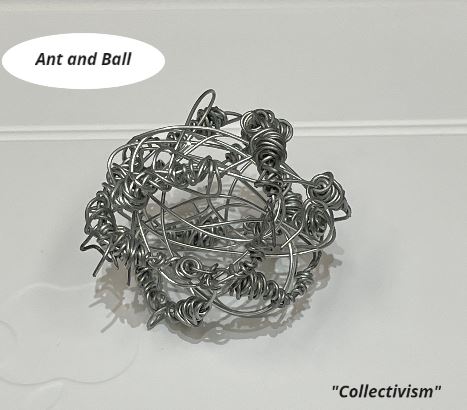 Danting Xiang and Lifei Zeng chose the miniature cherub as their object (see our catalogue here). This led them to explore the emotions of love and pain and how these two emotions can co-exist. Their project looks at Emotional Semiotics and the emotions that can arise as a result of particular symbols or engagement with particular object. They created a questionnaire to explore other people's experience of the context of emotion. They then created an animation which explores a number of topics that came up in responses to the questionnaire including Loss, Childhood Trauma, Exam Stress and Sexism.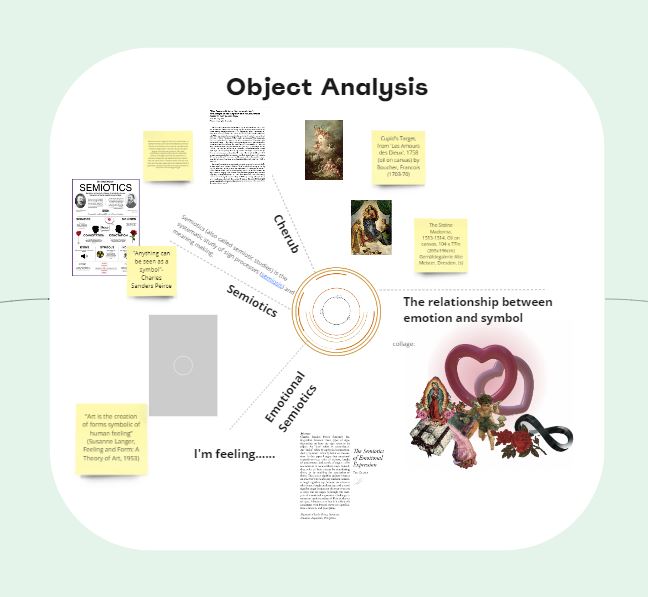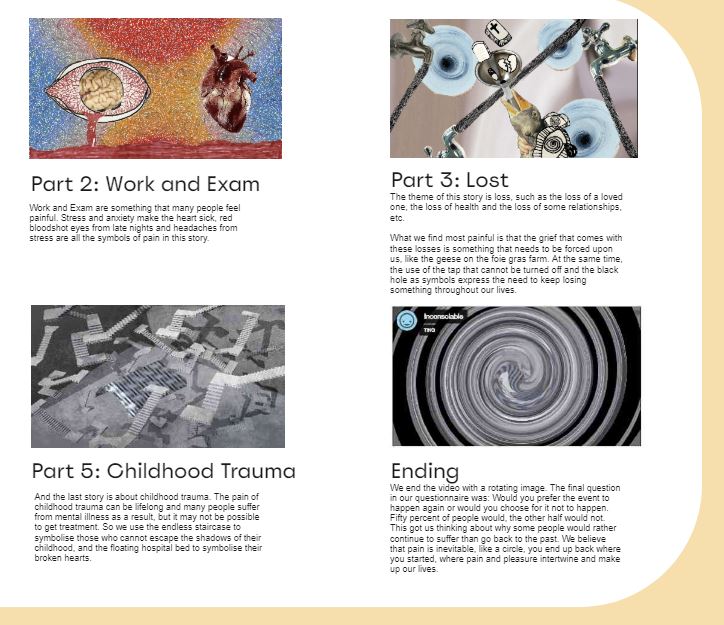 Xueyi Zhang & Xinran Zhao chose our Bellows as their object (see our catalogue here). The function of the bellows made the students think about air pollution and the environmental impact of this. They took inspiration from traditional Chinese kite patterns and bronze artefacts with representations of "beasts" on them to re-designed the pattern on the bellows. They then amazingly created a 3D structure of a human lung using origami techniques. This artefact was intended to raise concern about air pollution. The pattern design that they made would be superimposed onto these paper lungs.