Gabriella Marcella DiTano is a graphic designer and publisher. She recently founded Risotto Studio, a risograph print and design specialist based in Glasgow.
She visited GSA Archives and Collections recently to look at our photography collection, specifically at the archive photographs we have featuring the Mackintosh Building.
She was given a brief to transform the images using her risograph printing technique. The images she produced are fantastic…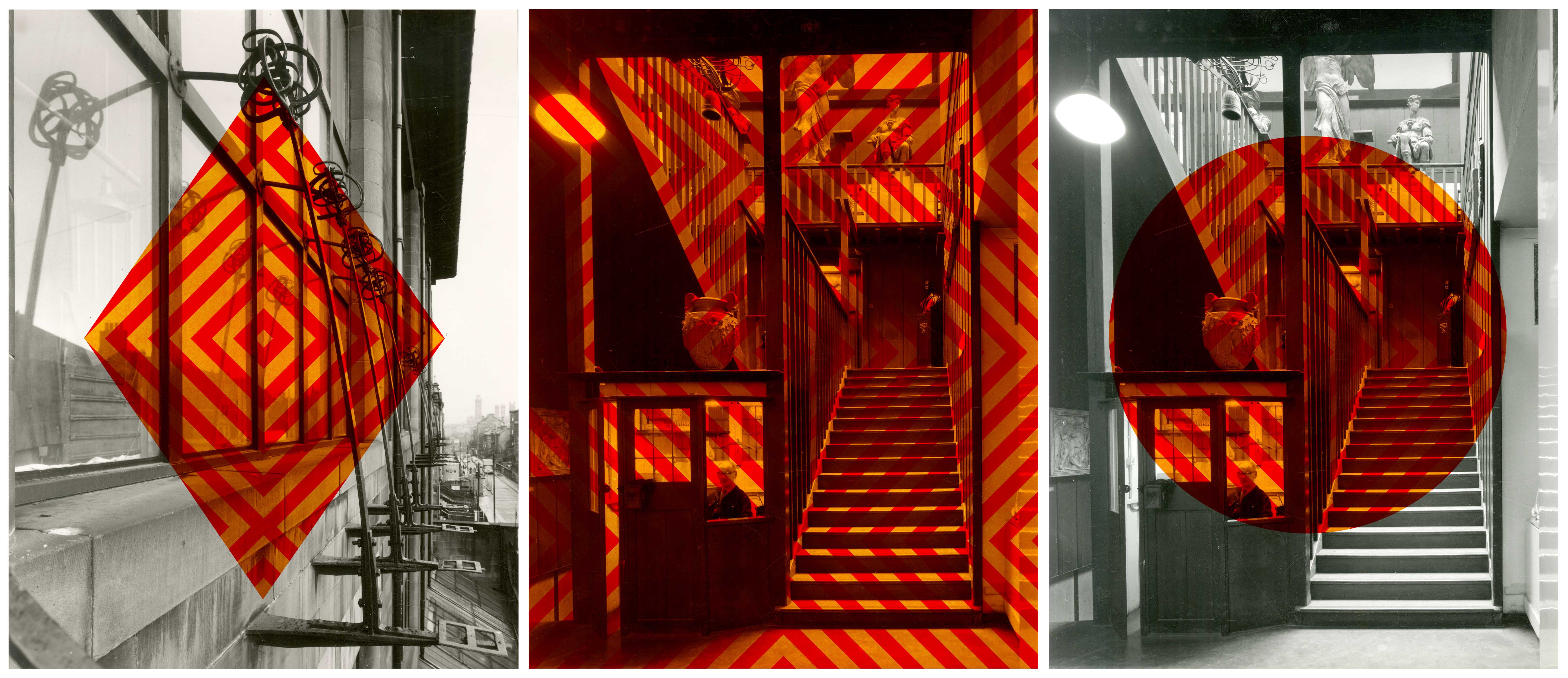 Here's what she had to say about her experience of using our archives:
I thought the archives had such an interesting selection, it proved hard to shortlist the images (hence there are three, and not just one!)
A few of the compositions were really unusual and showed me totally new sides to the building. It was great to work with such a unique collection, especially as I don't normally work from found images.
The Risograph is a screen printing press from the Japanese company Riso. Similar to a photocopier, it permits high-speed printing in screenprint quality. It is not only much more environmentally friendly than other printers, but also more cost effective. This process is therefore ideal for graphic arts applications such as posters, zines, print editions and cards.
For more information about Gabriella and her work visit her website or the Risotto Studio website.