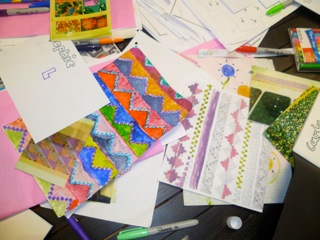 What do you get if you cross a bunch of lively 10-18 year olds from Partick and Anderston with a huge pile of resources from Glasgow School of Art's textiles collection? Sew Last Century's fabulous digitally printed textile collection!
As you may already know, GSA's Archives and Collections has been collaborating for the past year and a half with The Studio, a sewing and designing club for 10-18 year olds based in Partick and Anderston, on an exciting venture called 'Sew Last Century!' (click here to see our previous posts about this project). Funded by the Heritage Lottery's Young Roots programme, the project has involved the young people (or 'Studioettes') coming to GSA to learn about archives and collections and using this information to design all sorts of wonderful things!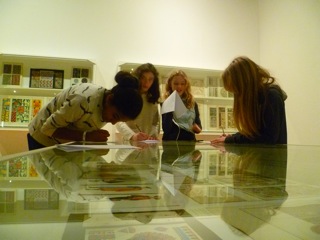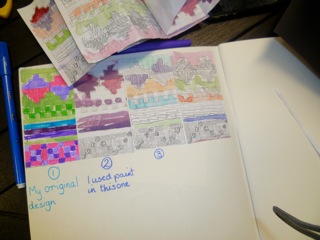 After the roaring success of the West End Festival Parade costumes, the Studioettes paid more visits to the Archives and also GSA's exhibition 'Interwoven Connections: The Stoddard Templeton Design Studio and Design Library, 1843-2005'. This time the aim was to gather inspiration for their own textile designs. Learning about how students and designers from past and present still use archives and collections as a springboard for creativity really gave the Studioettes a lot to think (and design) about.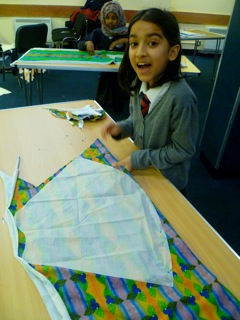 Returning to Studio HQ, the Studioettes got stuck into designing. Drawing, painting, collaging, scanning, photoshopping and repeat pattern making all finally led the Studioettes back to GSA once more – this time to the Centre for Advanced Textiles to have their design work digitally printed onto fabric. The finished fabrics were gorgeous, but the Studioettes' work didn't stop there. More designing, cutting, stitching and fitting led to wonderful original garments and The Studio's very own fashion show!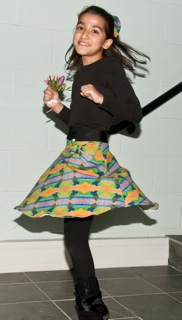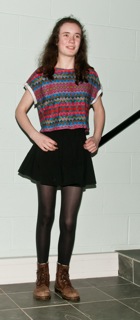 Since then the Studioettes have been working on their next assignment: an Archive Pack, detailing The Studio's creative journey that will be permanently housed in GSA Archives and Collections. Showing the different stages of this project and how the Studioettes have used the archive as a starting point for imaginative design, the pack will be available as a reference tool for other young (and older) visitors to the archive.