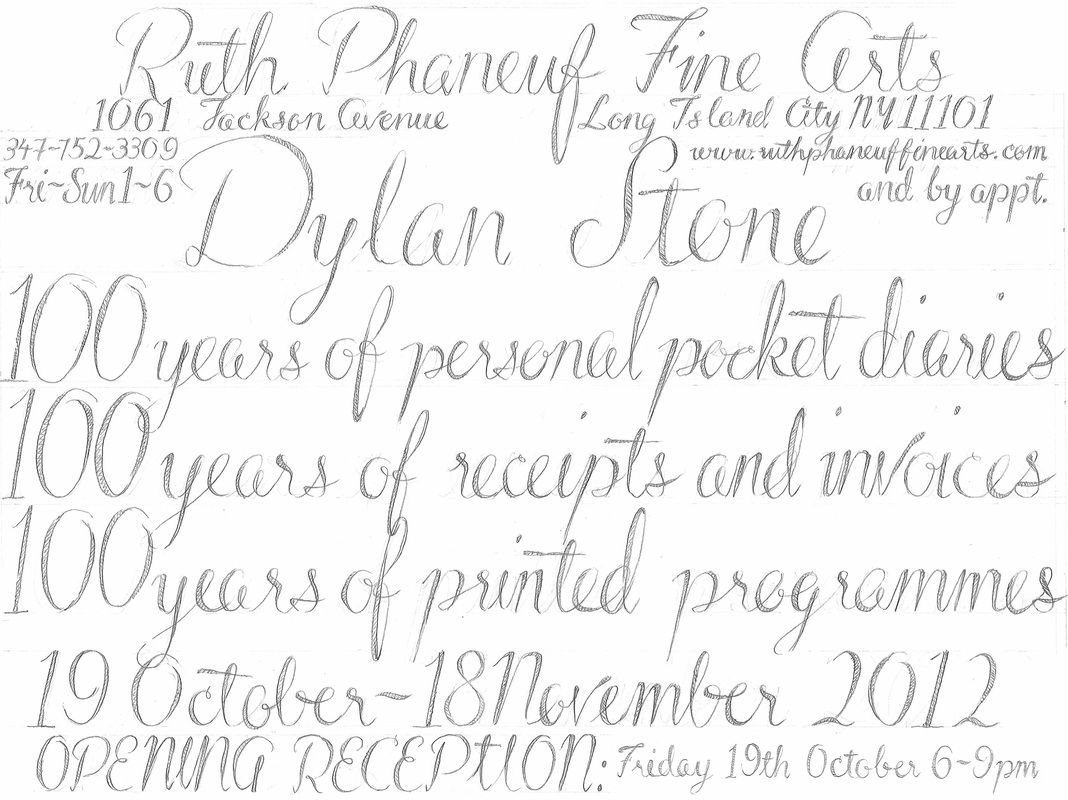 British artist Dylan Stone has created an installation at Ruth Phaneuf Fine Art in New York entitled 100 years of personal pocket diaries, 100 years of receipts and invoices, 100 years of printed programmes.
In this installation, Stone has assembled an archive of prints and diaries from the past century.  For each year of the 1900s there is a corresponding pocket diary, receipt, invoice and printed program. Stone's work is often large in scale and involves systems of organization and cataloguing. The museum and the library have been a constant source of fascination for him. For him, they represent the emblematic repository of knowledge and taxonomy, using systems of display that combine refinement, order and reverence.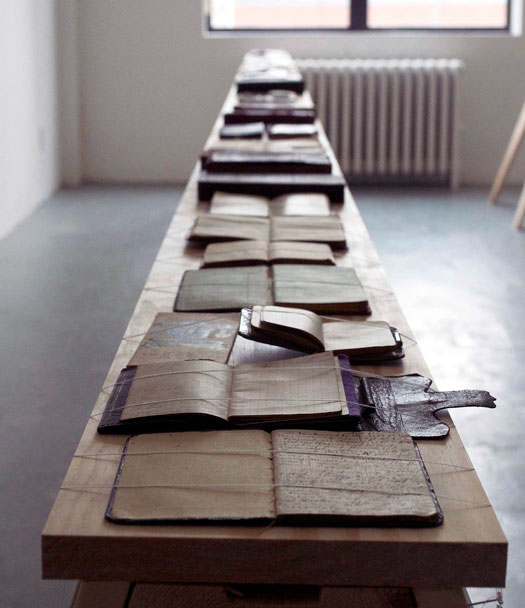 For more information about the exhibition visit Ruth Phaneuf Fine Art or see this article from Design Observer.