For those of you who have not heard, in the Scottish National Gallery of Modern Art the exhibition Modern Scottish Women: Painters and Sculptors 1885-1965 is currently on display. As part of this exhibition the National Gallery is hosting several events that touch upon the artists represented, including several notable GSA alumni. Some particular events to look forward to are those examining and featuring the work of GSA graduates Margaret Macdonald Mackintosh, Cordelia Oliver, and Joan Eardley.
Margaret Macdonald Mackintosh
As many of you may know, Margaret Macdonald was one of the most gifted and successful artists of Scotland with a wide output ranging from watercolours, graphics to metalwork and textiles. Born in England, Margaret Macdonald came to Glasgow with her family around 1890 and enrolled as a day student at the GSA where she met Charles Rennie Mackintosh and Herbert MacNair. She left the school in the mid 1890s and set up an independent studio with her sister Frances Macdonald and they worked together until France's marriage in 1899. Charles Rennie Mackintosh and Margaret Macdonald married in 1900.
Margaret Macdonald's collaboration with Mackintosh is difficult to define because so little documentation survives, however it is thought that Macdonald played an important role in the development of the decorative and symbolic interiors of the early 1900s (including the House for an Art Lover Portfolio, the Rose Boudoir, Turin and the Willow Tea rooms). In Mackintosh's own words:
"You must remember that in all my architectural efforts you have been half if not threequarters in them" (taken from The Chronycle, p56)
A Matter of Life and Death: Margaret Macdonald Mackintosh as Symbolist is a free event on the 12th April at the Scottish National Gallery where GSA's own Robyne Calvert will examine some of Macdonald's gesso panels and their symbolist narratives.
Cordelia Oliver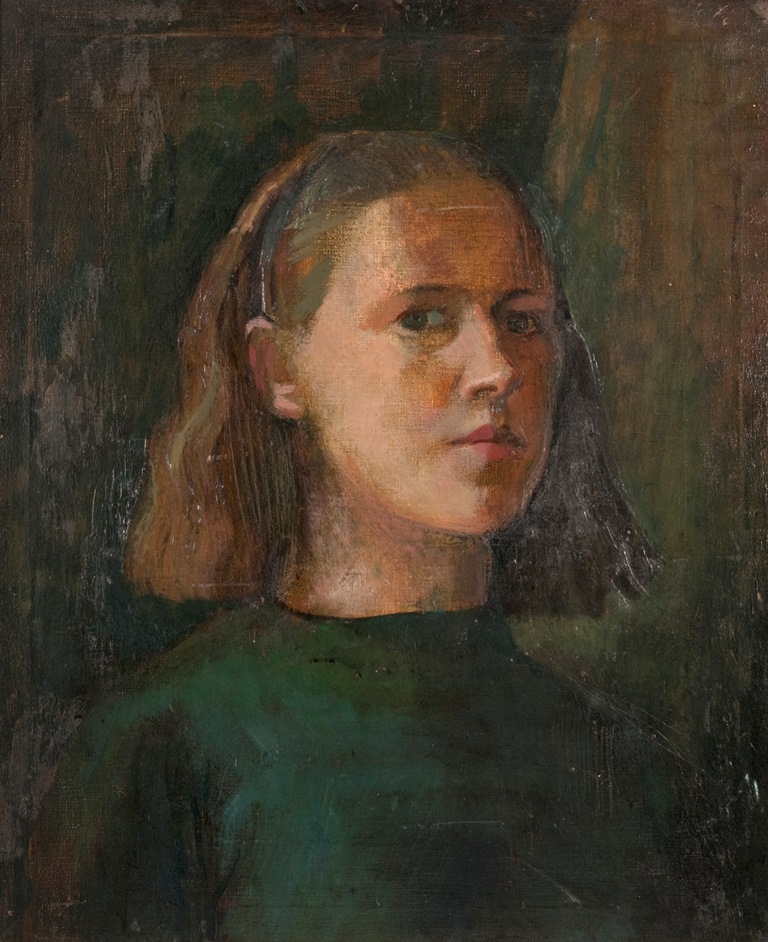 The Cordelia and George Oliver Archive is a relatively recent acquisition here at the GSA Archives and Collections and has wealth of art and theatre criticism and photographs from around Glasgow. Cordelia Oliver was an artist and art & theatre critic who wrote direct and personal critiques of many exhibitions and productions in Scotland for the Guardian. Known for her support of the modern and avant-garde, Cordelia gave valuable support to the Citizens' Theatre in Glasgow and to Scottish Opera.
Examining Cordelia Oliver's role in Scottish art criticism Dr Susannah Thompson, from the Edinburgh College of Art, will look at Cordelia's work through her writing on Monday 25th April at the Scottish National Gallery. Full information about this event is available here.
Joan Eardley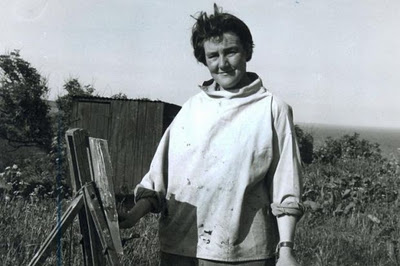 Joan Kathleen Harding Eardley, described by Cordelia Oliver as 'a big, sturdily attractive, dark girl with bright black eyes', made her appearance here at the GSA in the middle of the School session in 1940 after moving to Scotland from England as a precaution against bombing during the war. Regular readers of the GSA blog will have previously seen our post on Joan Eardley – "She was a powerful presence" featuring some of the amazing artworks, and developments by Eardley that we have in our holdings.
As part of the Modern Scottish Women exhibition, the Scottish National Gallery are hosting a play written by Anna Carlisle called Joan Eardley: A Private View, about the development and life of Eardley. So if you can make it to Edinburgh, go along and see some of these events!
Resources Used
The Chronycle: The letters of Charles Rennie Mackintosh to Margaret Macdonald Mackintosh, 1927, edited by the Hunterian Art Gallery, University of Glasgow
GSA Archives and Collections Blog, Dorothy Carleton Smyth – "a living force contained in a human body"
GSA Archives and Collections Blog, Joan Eardley – "She was a powerful presence"
Joan Eardley, RSA, by Cordelia Oliver