As degree show approaches and prizewinners are announced, GSA Silversmithing and Jewellery Graduate and 2018 Chairman's Medal winner Ailsa Morrant shares some reflections on her practice with us. Visit us to see four of Ailsa's beautiful medals featured in her degree show last year by emailing archives@gsa.ac.uk.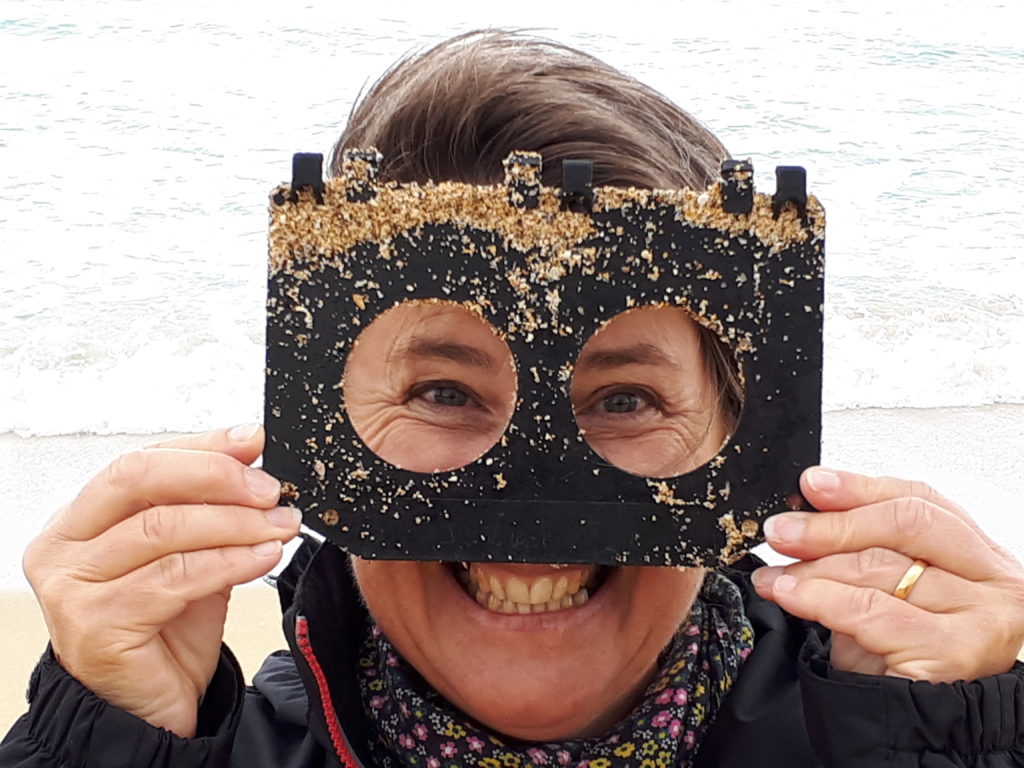 Tell me a wee bit about your background and what lead you to choose Silversmithing and Jewellery at GSA?
I first trained as a dentist and then I specialised in public health and ended up doing pragmatic research and design. My work then was based on assessing people's needs and designing and planning around them and being innovative and creative. It involved sociology, behavioural science and service design. I would look at what peoples' problems were and then work out and test what would fulfil their needs and help them.
Gradually over the years, my interest in human behaviour just grew, as did my making and thinking using my hands.
I only managed to sit my higher art when my fourth child was a baby. By then I had realised that I wanted to go to art school, but also that it just wasn't possible at that time with young children. So I went back to work for ten years, keeping my creative practice and skills going through that time and then eventually I managed to get to art school when my youngest was due to finish high school.
I went to the portfolio course at Tramway first and then I got 4 interviews in GSA ; Sculpture and Environmental Art, Painting and Printmaking, Textiles and Silversmithing and Jewellery. At that point, I really didn't know which specialism I fitted into because I felt my work crossed boundaries so I just took my sketchbooks to all the interviews, as I thought "they're the experts, they'll know which one is the best fit" and S&J just interviewed me, looked at my work and said "do you want to go into second year?" and I thought actually, yes, S&J, just does feel really right.
So that is how I ended up in S&J. But then, for a while, the use of precious metals threw me a bit, especially when we did the gold project. But I persevered and did the technical skills and the design side of things and then in fourth year it all just fell into place and I realised what I was trying to do with materials and that I didn't need to use precious metals. I realised that I was communicating through material objects and the language of jewellery. Jewellery is a really potent medium, especially when discussing value and happiness which is what I did in the body of work that I did for my degree.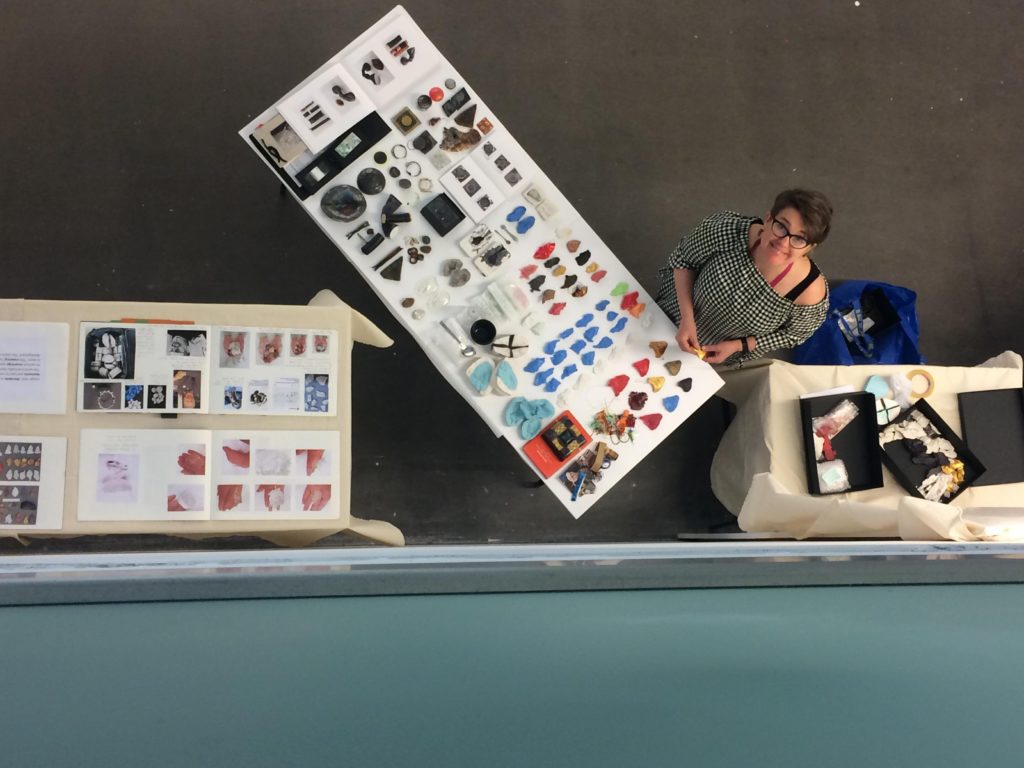 What lead you to produce that collection?
I think jewellery is quite dichotomous, it appeals to people on two levels – on a capitalist, materialist level, but then on the flip side, there is jewellery that is worthless in monetary terms but has great emotional value which you couldn't replace. It's the tension between those two things that to me epitomised what's happening in society now. We're all moving so fast and there's so much pressure to own things and have things. A pervading feeling that things and money brings you happiness.
If we could go back to wearing jewellery in the way that it was invented by primordial humans, we would get more happiness from it and perhaps spend virtually nothing on it.
Make it ourselves!
One of the things that I tried to do in my degree show was make ways for people to pin things onto themselves. To create some sort of universal brooch back that would allow people to just put on an object that they'd found on the street or on the beach or wherever and wear it immediately. And that's my ultimate quest!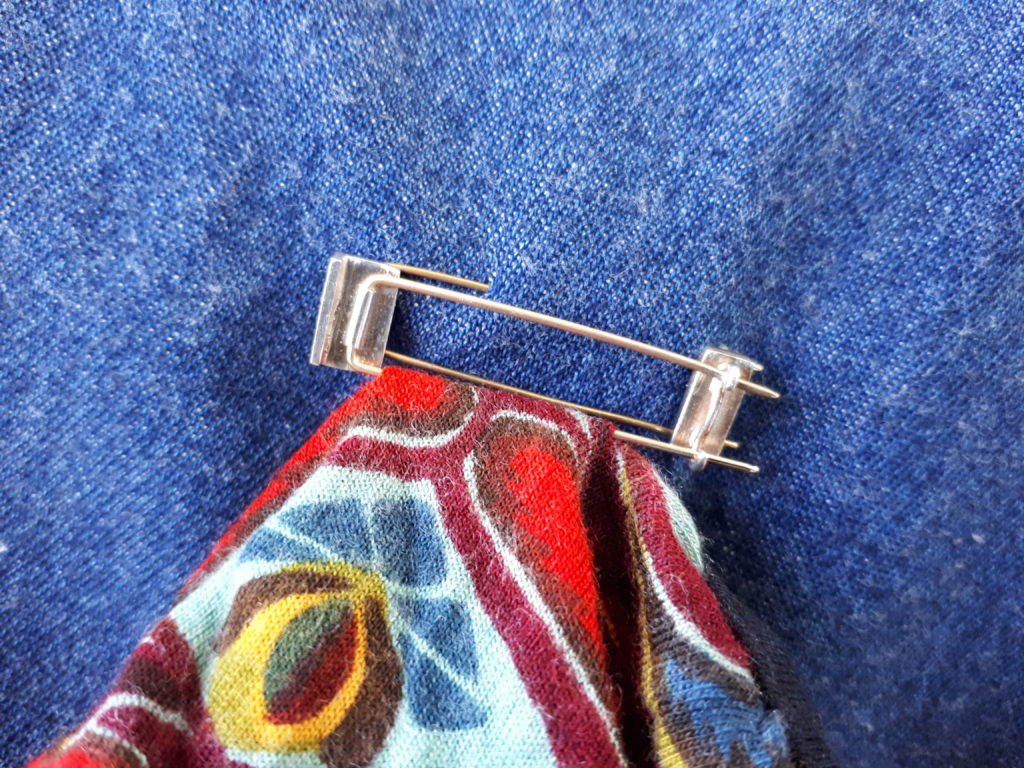 I'd rather people wore their own creation. That was how jewellery was invented. People think that one of the first things people wore as jewellery was probably a shell and they think people would have just wandered along, seen an object that they liked in their environment and picked it up and worn it. Therefore, jewellery was probably one of the first acts of self-expression. But it was meant to be transient, and basic jewellery is quite transient, so you would wear it for the moment or for a short time, then it would disintegrate. As humans this is what we can and still do. The act of doing it helps keep us in the moment and mindful…. celebrating our environment daily, wearing parts of it and then moving on. It's like making daisy chains!
I think in today's digital world, the ordinary, everyday things that we actually hold and use are becoming precious and more important.
I think that slowing down and thinking about why you want to buy a piece of jewellery, why you want to wear it and what it represents is something we should consider as it would enable us to psychologically get more out of what we wear. Doing this would help us to think about how we use jewellery expressively to be more mindful about how we live.
So that was the rationale behind what my degree show work was.
Lovely! So how did you find out that you'd won the Chairman's Medal? Were you surprised?
When it was announced at the graduation ceremony I was absolutely gobsmacked, I had no suspicions beforehand whatsoever. My family had seats just within eye contact of me and I sat there experiencing that unreal feeling where you think "did they call my name?", and you don't want to stand up in case you heard wrongly!  I looked across at my family who were all going bonkers and looking back at me saying "go on…go up!".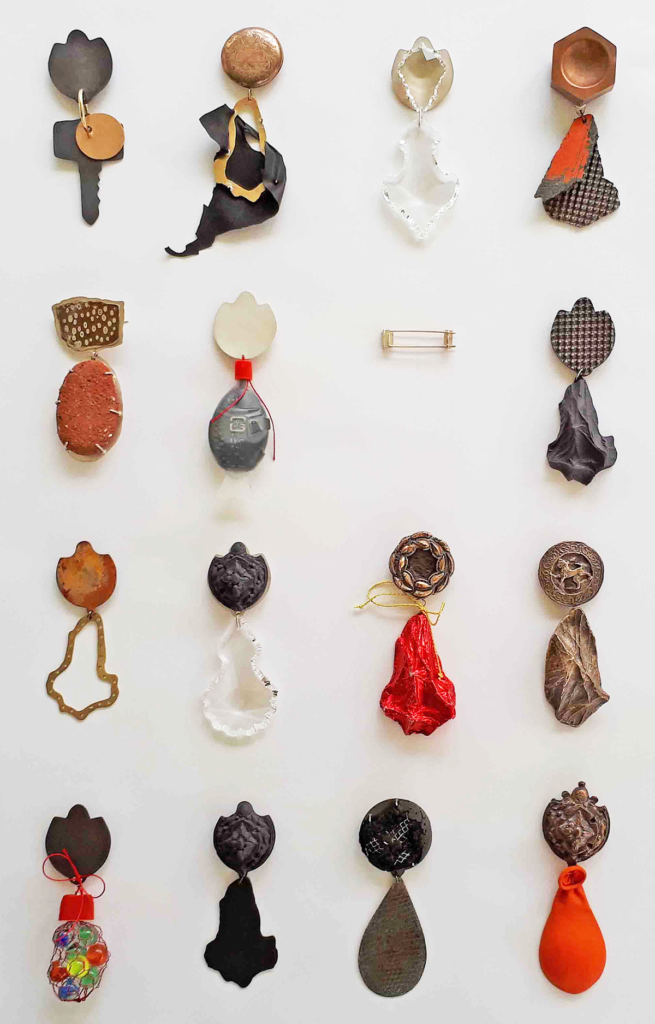 Why are you drawn to using alternative materials rather than precious metal?
It goes back to how we define value, and how we define treasure, and everybody's got a different way of doing it, but to me treasure is the special little things that you find round about you in a mindful moment. They might aesthetically appeal to you, they might emotionally appeal to you and sometimes you get something that appeals to you in all ways, it just ticks all the boxes, and you just want to hold it or take it home. I suppose it's a way of holding onto a moment. But I think that you also need to be careful, because you can't preserve a moment, it's gone, so in a way you want an object, it's echo, to be ephemeral. I want it to be subject to decay and just disappear. And that's why I decided to use transient materials like a balloon. I used the balloon as a metaphor for a moment because it's not there, you blow it up, it pops and it's gone, leaving a shriveled piece of bio degradable latex.
Tell us about the story behind one of the pieces
I did a portrait of 16 medals called "sensing every moment: a celebration of the ordinary" and the one with the bolt shape is called "A treasured moment on Hope Street" because I've had lots of treasured moments on Hope Street over the years. It's a street where you always meet people who mean something to you or bump into people from the past or pick up treasure that people have dropped or have come off vehicles. The more you speak about Hope Street to people, the more stories you hear – someone at my degree show told me that they'd found a diamond ring there! So it's a very significant street.
Also, as well as the Chairman's medal, I also was awarded the Peter Wylie Davidson prize at graduation. I didn't know much about him. However, I now know that he established the GSA department of S&J and when I researched I found that his first studio in Glasgow was in 1904 on Hope Street in Central Chambers. I think that at this time in Glasgow businesses would rent out rooms to artisans and artists so culture, commerce and professions were working alongside each other. I also didn't know why Hope Street was called Hope Street, I always thought it was quite a romantic name for a street but it was actually named after a General!
Is there any meaning behind the colour in your work?
One of the things that I was exploring was the language of jewellery. I chose to make medals instead of earrings or brooches because medals have their own language about celebration and commemoration. When I looked into at the significance of the ribbons on medals and the colours used, they also mean a lot. I decided not to use ribbon in my designs but still use the significance of colours.
Jewellery that's precious to you, is always about a moment that has gone. It is celebrating something that was in the past and I wanted to shift this focus to jewellery that is celebrating the present, or the future. So some of my jewellery is celebrating a moment that's still to come, like the balloon pieces. Anticipation or being in a state of readiness to do something is associated with the colour orange, or amber, which is why I use it in my work.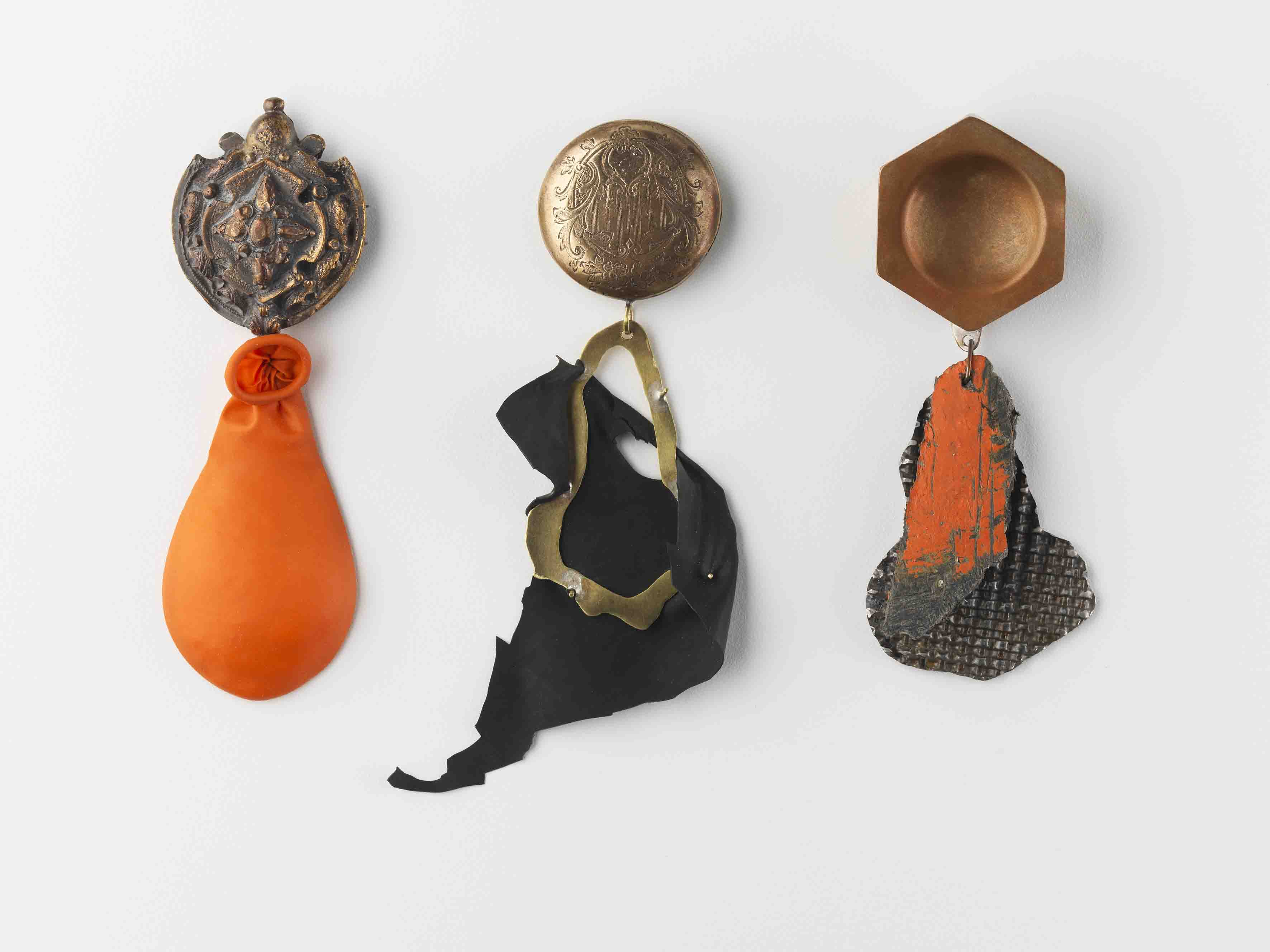 What does the future hold for you?
For 2018-19 I've got a year's artist in residency with GSA.
In June I showed my work at New Designers in London and received more awards and prizes! I just said yes to every opportunity I was offered! So I am now currently half way through a 4 week placement with Hallmark Cards in their creative studios as I received their New Designers 2018 Hallmark Creative Studios Award, which was a bit mystifying at the time considering I'm a jeweller! But they said they are looking at what is the essence of their products and developing new ways of thinking about their business. They were interested in the way I looked at things and wanted me to work with them so that they could understand and learn from a different perspective. There is actually a lot of similarities between the sentiment of greetings cards and the sentiment of jewellery.
So I'm in a double residency situation at the moment, which has been fascinating!
Another highlight for me was being exhibited in August at Galerie Marzee in the Netherlands and meeting the other exhibitors from all around the world at the opening symposium. And a highlight still to come is that my medal portrait is to be exhibited by Visual Arts Scotland in the Royal Scottish Academy in Edinburgh in their 2019 exhibition, "Alight". So much is happening! Once things calm down a bit I am really looking forward to getting back to my bench to think and continue developing my work in 2019.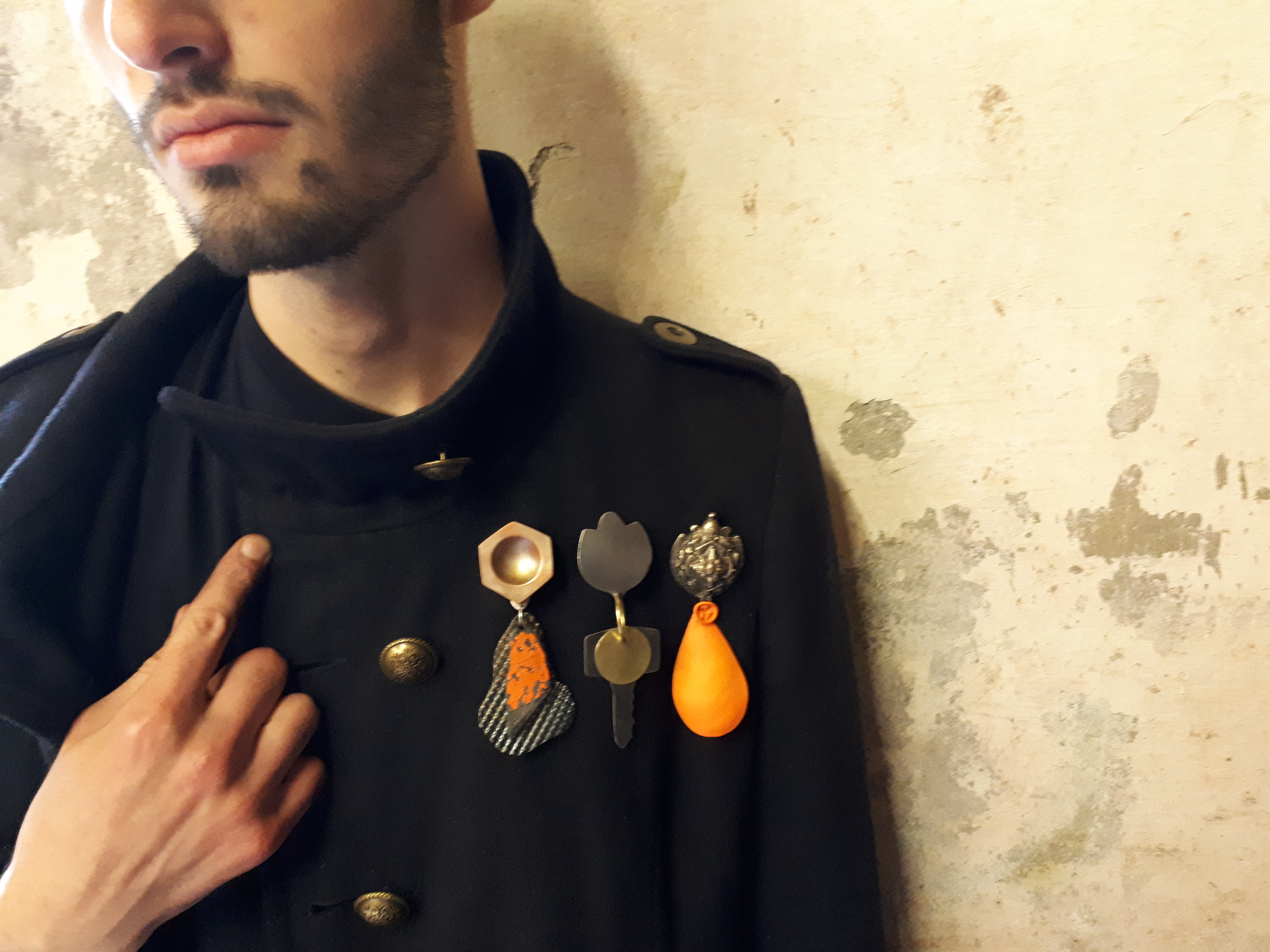 Follow Ailsa on Instagram @ailsamorrant