A retrospective look at the 1980s as remembered by the people who lived through Thatcher's Britain is the basis of a new digital archive project. The project combines previously distinct collections from the Mass Observation Project, British Library Oral History Collections and the University of Sussex Library to create an open access resource for teaching and research purposes.
The most historically relevant materials from the Mass Observation Archive – a collection of diaries and observations commissioned from volunteer writers about life in Britain – have been selected and digitised for website visitors to explore. This content is complemented by oral history recordings from the British Library's sound archive collection, comprising interviews with members of the public on themes associated with the 1980s.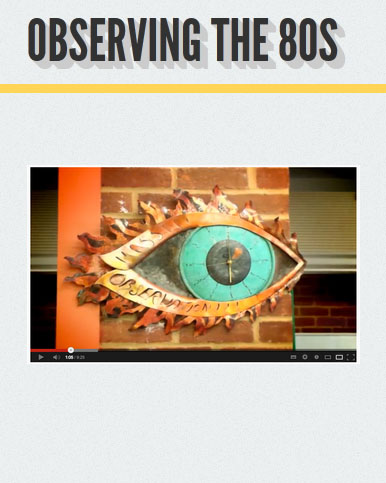 Subjects covered include the Falkland's War, Thatcher's Britain, AIDS, Charles and Diana's wedding, the miners' strike, terrorism, unemployment and immigration. The online collection of printed and written materials includes period ephemera from University of Sussex Library such as public information leaflets, pamphlets, posters and tickets. In addition, 'infographics' created especially for the site, and a social media feed give some context to the period.
Rather than being a nostalgic nod to a decade still ridiculed for its naff fashion and clunky technology, this resource puts renewed emphasis on the socially historic importance of the 1980s, a time which saw the highest levels of unemployment since the 1930s and widespread public protest. In a Britain experiencing another wave of austere Tory cuts, it seems appropriate that we learn from our not so distant past through these types of resources.
See here for more information.
Reblogged from the wonderful GSA Library Art and Design Resources blog.