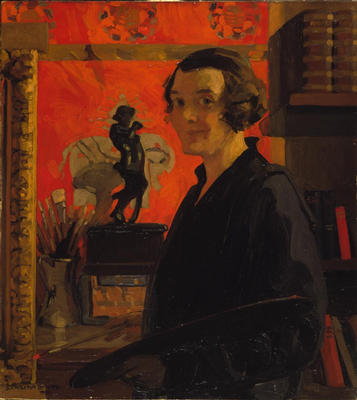 For all you avid readers of the GSA Archives blog and users of the Archives and Collections, you will know that the items and records we collect relate to students, staff and individuals who have been associated in some way with the School. A considerable number of our collections, archives and individual items come from staff or alumni which allows us to track the progress of the School's pedagogy and history. Today we are going to look at one of my favourite staff members from the School's Archives, Dorothy Carleton Smyth.
Dorothy Carleton Smyth was born in Glasgow in 1880 of Irish and French parentage and attended The Manchester School of Art under Walter Crane before coming to study at the GSA from 1898-1904. Smyth's principal interest as a student was theatre and costume design – although she took classes, and became accomplished in a number of mediums including stained glass, enamels, illustration, sgraffito, gesso and metal work – and her fascination with exotic clothes, combined with a love for the theatre, drew her into becoming involved with costume designs for many of the plays and masques that were produced within the School. In our Archives and Collections we hold several costume designs by Smyth for the plays Macbeth, Salome and the opera Parsifal, as well as a rather unique picture of Smyth in costume herself!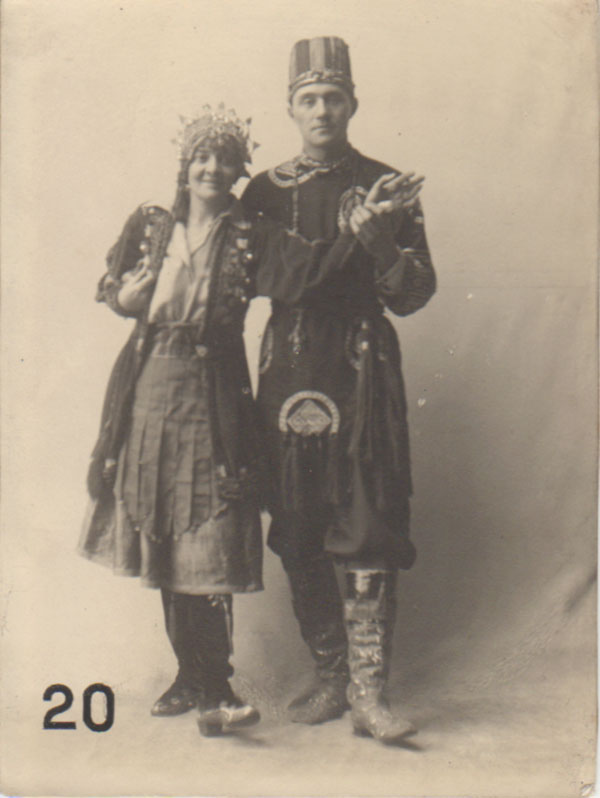 Awarded a diploma in 1902 Smyth went on to receive several patrons early on in her career, and one of these patrons (an anonymous lady) decided to pay for Smyth's membership to the Glasgow Society of Lady Artists' Club and to sponsor her abroad on a trip to Paris, Italy and Switzerland. It was at the Lady Artists' Club that Smyth met F. R. Benson, a Shakespearean producer who went on to hire Smyth as a costume designer for his touring company and between 1904-1914 Smyth continued to work as a theatre and costume designer in Glasgow, London and Europe for several companies including Louis Verande, Paris Opera, Granville Barker and the Quinlan Opera Company.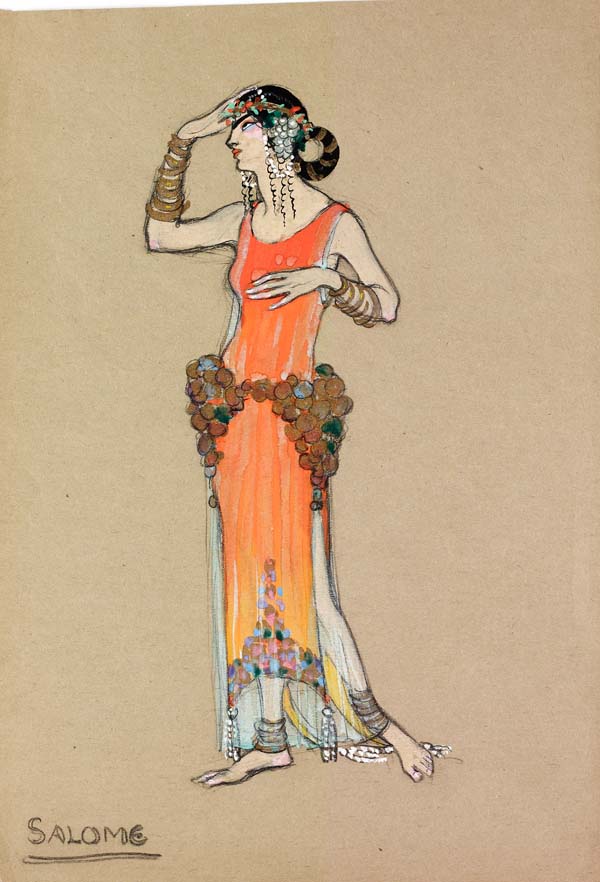 Later in 1914 Smyth returned to the Art School and became principal of Commercial Art teaching miniature painting and the history of costume and armour. Throughout teaching Smyth continued to work as a professional artist creating book illustrations, sculptures, silverwork and portraits for different people and companies. One of the most wonderful examples in our Archives of the high opinion with which Smyth was regarded comes from Director Francis Newbery. In correspondence to a Professor Wayland Bartlett from America, Newbery provides the following reference for Miss Smyth;
"Miss Smyth is a living force contained in a human body, whose brains and whose hands are of the finest description and which answer to each other as touch does to sensation. She is the life and light of anything we may do here as regards the art of the drama. Her instincts are unerring, her taste pure and refined and her feelings shrink from every form of ill considered art" (January 12th, 1917)
What a reference! As a final testament to her capabilities, in 1933 Dorothy Smyth was offered and accepted the post of Director of the Glasgow School of Art (perhaps the first women to be offered such a post within a higher education institution) but tragically died of a brain hemorrhage, aged 52, before the appointment was made public. As the Governors' Minutes state;
"The Committee selected four of the Scottish Candidates for interview and they were met on 9th February.
Thereafter, the Committee decided, unanimously, to recommend Miss D Carleton Smyth for the post of Director. They considered that her proved administrative ability, her experience in the School, her wide knowledge of Art, and her conception of the requirements and possibilities of the position, made her the most suitable selection of all the candidates considered".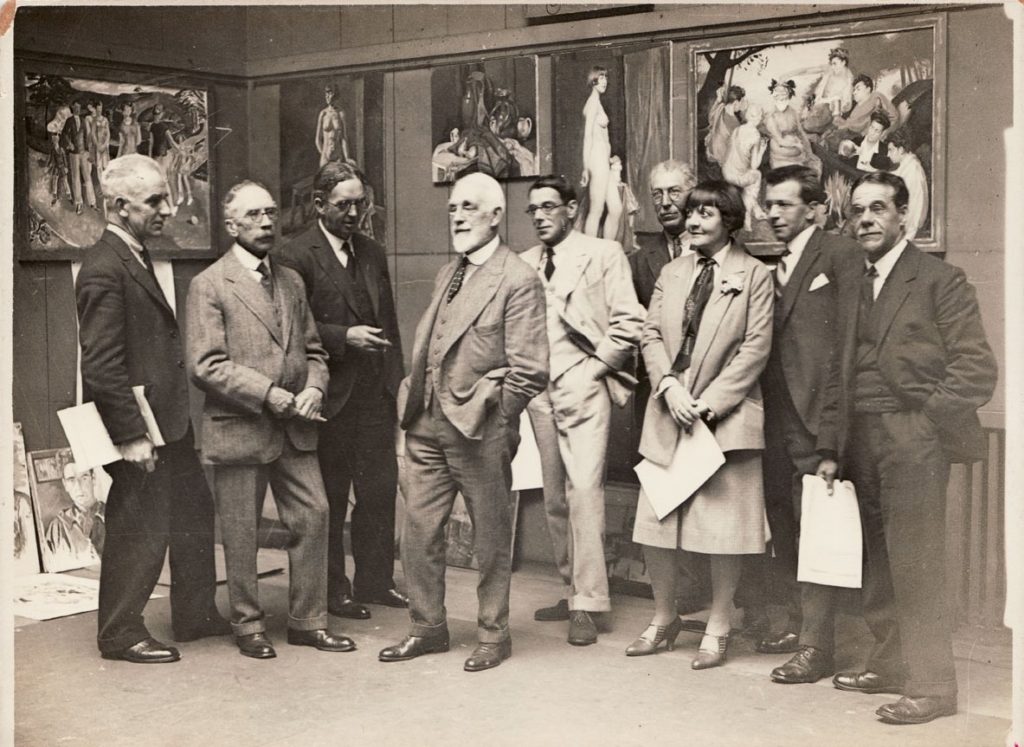 It is incredibly unfortunate that Dorothy Smyth never had the opportunity to take up the post of Director considering the glowing reports regarding her work and teaching. We can only wonder what the School would have been like now if it had had its first female director in 1933! Until next time.
Resources Used
Glasgow Girls, Women in Art and Design 1880-1920, edited by Jude Burkhauser
Glasgow Girls, Artists and Designers 1890-1930, by Liz Arthur
GOV 2/16 Governors' Minutes 9 February 1933 – Extract from the Report to the Governors
GSAA/DIR/5 Papers of Francis H newbery, Director of Glasgow School of Art
GSA Archives and Collections Blog, Trick or treat!
GSA Archives and Collections Blog, Needlework and War