In recent months the west facade of the Mackintosh Building at Glasgow School of Art (GSA) has been covered with scaffolding signalling on-going repairs to the iconic library windows. Costing in the region of £300,000, the work was grant aided by Historic Scotland with further support from the J Paul Getty Jr. Charitable Trust. The project was managed by Page and Park Architects with Nic Boyes Stone Conservation as lead contractor.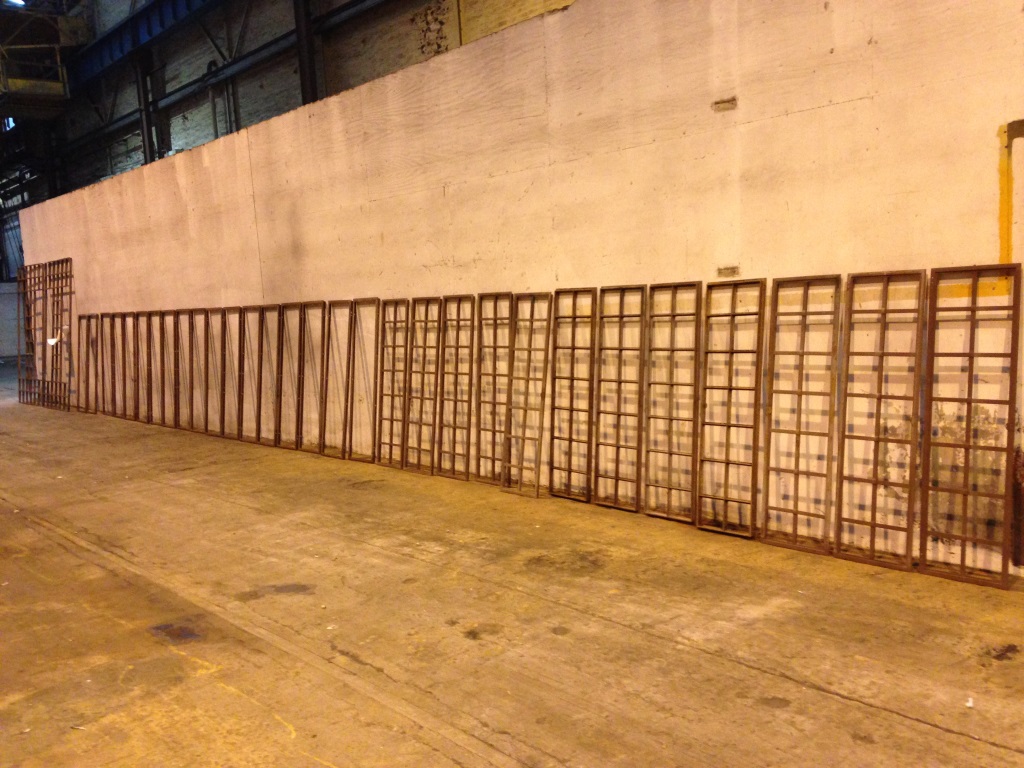 GSA's library windows have had a somewhat chequered past. The original steel framed windows overseen by Mackintosh as part of the second phase of the building's construction were in fact replaced in the 1940s because of their already perilous condition. A report to the GSA's Board of Governors in May 1946 highlighted concerns that any delay to their repair might necessitate the need to "remove the present windows as a matter of safety to life". Unfortunately, a detailed assessment of whatever repairs were made (estimated initially at £1060 but subsequently rising to £2125!) is no longer available. It also seems that further repairs may have been made in the early 1960s, but the location of the windows on the south-west corner of the building would have seen them continually exposed to the worst of Glasgow's weather and the use of mastic and putty packed into some of the windows' joints was hardly a defence against the inevitable wind-blown water ingress.
This time round it was decided that the most effective treatment would be the complete removal of the steel frames and steel and brass sub-frames, and for these to be sand-blasted and then galvanised. As much of the original glazing as possible was removed, cleaned and reused.
Work began on reinstalling the windows in October 2013 and was completed just two months later. Importantly, a detailed analysis of past treatments together with an extensive technical overview of current methods and processes used will be an invaluable resource for those tasked with making whatever subsequent repairs are needed in the, hopefully, distant future.