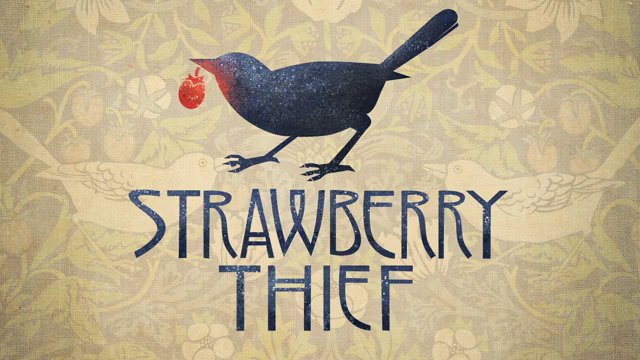 In 2013 the V&A employed Sophia George as Game Designer in residence – the first residency of its kind in the V&A – to come up with a game based on their vast collections. Drawing inspiration from the textile collections, Sophia created a game based on the William Morris Pattern 'Strawberry Thief'. This game was released in October 2014 and appears to have been a great success! Starting on a blank canvas the player moves the small strawberry thief (the bird) across the screen and as it travels the initial sketch for the pattern will appear, with colours slowly being introduced as the player continues.
Providing a beautiful example of how historic collections can be interpreted, used and made anew, this game highlights the intricate details of this pattern so that they can be appreciated and enjoyed.
Currently featured in the Dundee V&A Design in Motion exhibition this game forms one of the displays that  is currently touring round the country by bus, and will arrive at the Glasgow School of Art on the 20th May, 10-5pm (more details of the tour can be found here). This exhibition also includes the work of Glasgow School of Art Digital Design Studio, a post-graduate research and commercial centre that specialises in 3D capture, 3D sound, modelling, motion capture and animation.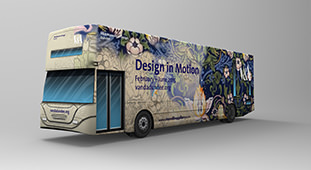 Interestingly Sophia George appears to be working on a new game idea inspired by Margaret Macdonald (the wife of Charles Rennie Mackintosh) and Francis Macdonald, her sister. Given how beautiful the Strawberry Thief game is, everyone in the archive is very interested to see what she comes up with next!
Resources Used
V&A – The Strawberry Thief iPad Game
University of Abertay – V&A Game Designer launches William Morris game for iPad
University of Dundee – V&A Dundee to embark on national tour in 2015