What is the value of a diary? As a form of personal record these documents can provide a wealth of information ranging from the minute details of a person's everyday life, to comments on the current times and an often revealing look at the commonly held perceptions, and prejudices, of the day. Why people choose to keep diaries might be for fun, as a form of mental exercise or as a simple record that they can look back on in later life.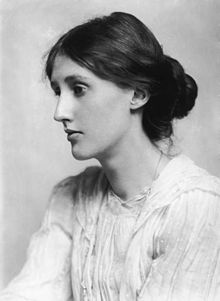 What these unique documents record can be as diverse as the weather, the price of local shopping, the movement of birds or an individual's everyday conversations and activities. However these records can provide a view of history that would otherwise be unavailable to researchers; a common example might be the view of events and everyday occurrences from a women's perspective. While history has often left out stories of women, particularly from their view point, diaries provide an insight into their lives and social situation. Some of today's most famous diaries come from women including the diary of Anne Frank that documents her life in hiding from the Germans during World War II; the diary of Anne Lister who was a well-off landowner in the 1800s who wrote about her daily life, lesbian relationships, financial concerns and experience of harassment; the words of Nella Last who was a housewife in England that wrote a diary for the Mass Observation Archive from 1939 onwards; and the work of Virginia Woolf who defined her diary so wonderfully as:
"Something loose knit but not slovenly, so elastic that it will embrace anything solemn, slight or beautiful that comes into my mind. I should like it to resemble some deep old desk or capacious hold-all in which one flings a mess of odds and ends without looking them through. I should like to come back after a year or two and find that the collection had sorted itself and refined itself and coalesced".
Diaries in this way can provide a truly unique source of information for future generations because they are characterised by the knowledge, perception and interests of their creator. However because diaries are often created as an outlet or record for the owner, there is rarely any thought given to what will happen to these documents once their creator is gone. Instead diaries are frequently consigned to the rubbish heap because no provision has been made for their long-term preservation and storage. This can now change! The Great Diary Project is a new group and collection that seeks to rescue diaries from the garbage and look after them for future generations.
While most archives and collections have quite strict collection policies that allows them to identify items that would most benefit their target audience – for example our collection policy is publicly available here with an easy guide to how we decide what to, and what not to keep here that helps us to select items that most accurately record the history of teaching at the GSA – The Great Diary Project's remit is incredibly broad and is prepared to adopt a very liberal definition of the word 'diary'. They require only:
"a) that entries in the diary be created regularly as a record of the diarist's life or of events they consider significant"
This collection policy has helped to encourage the beginnings of what will no doubt be a very large and diverse collection. If you would like to read more about this project check out The Great Diary Project's website here or listen to their introduction to how the collection started below:
Like most archives, the GSA Archives and Collections contains several diaries, some of which were deposited as part of an artist's collection, and others which were made as part of a School assignment. In our next post we will have a quick look at some of these records, as well as ongoing projects outside of the Glasgow School of Art Archives and Collections which are continuing the tradition of keeping a diary in some unique ways… Until next time!