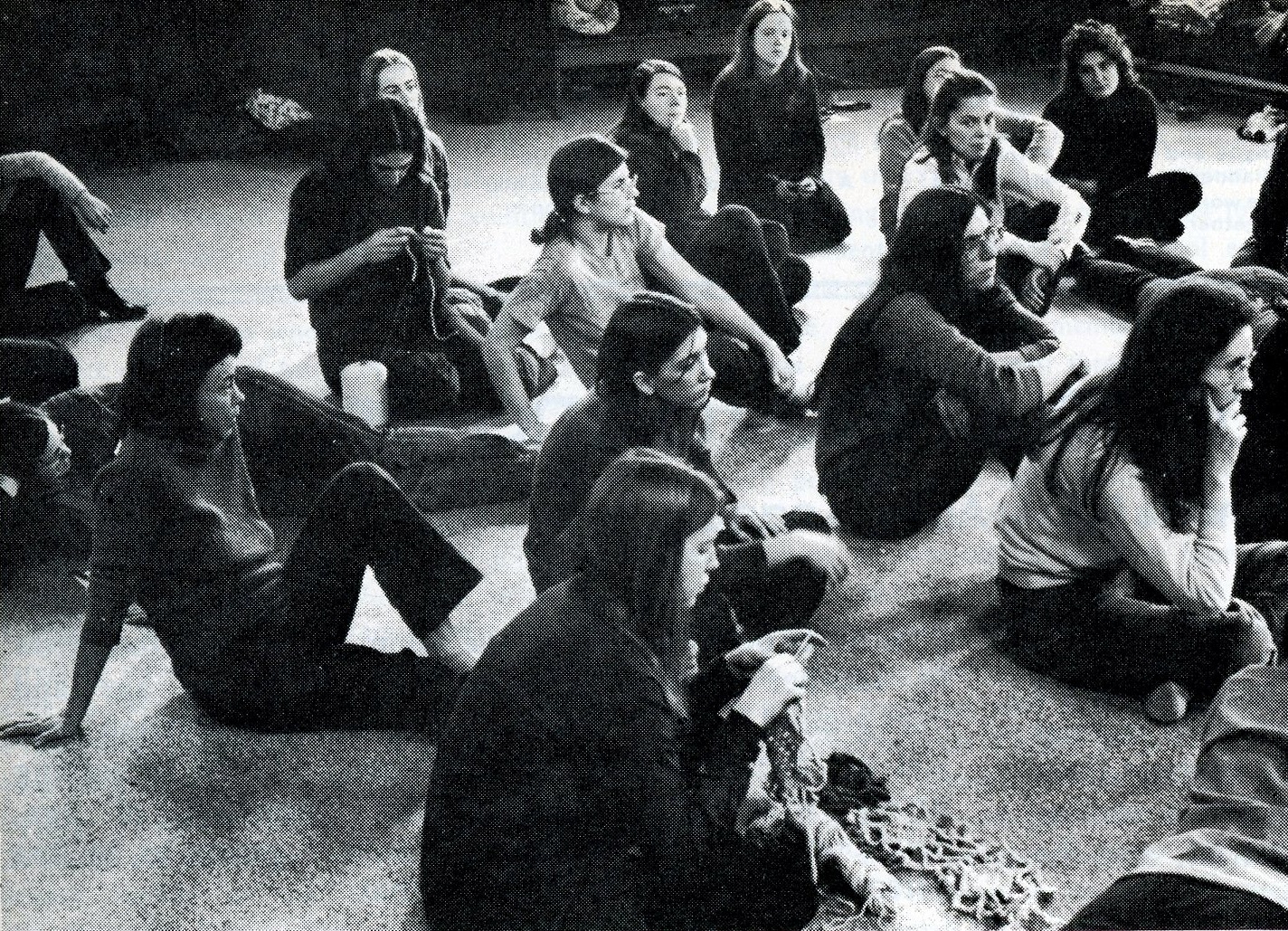 One film, two sound works & one performance across three Glasgow venues from 4 to 21 April 2014
Adding a communal voice to Glasgow's feminist history, 'A Feminist Chorus' is created by Lucy Reynolds in collaboration with MAP. Reynolds is interested in the collective power of the Women's Movement, (with Greenham Common as the subject of her film installation 'Silo Walk', 2009) tracing it on this occasion through the spaces, writings and memories of the city.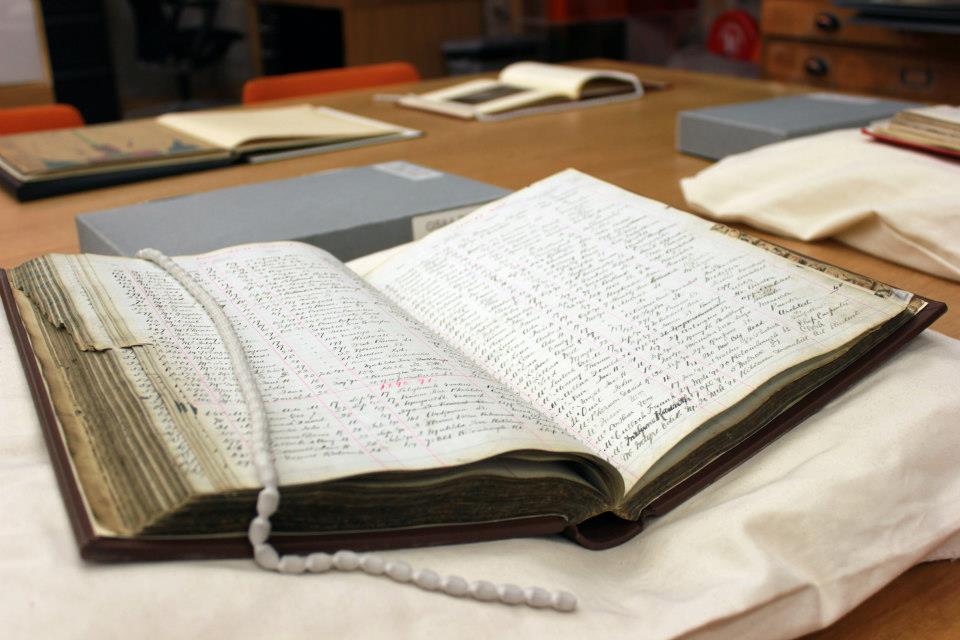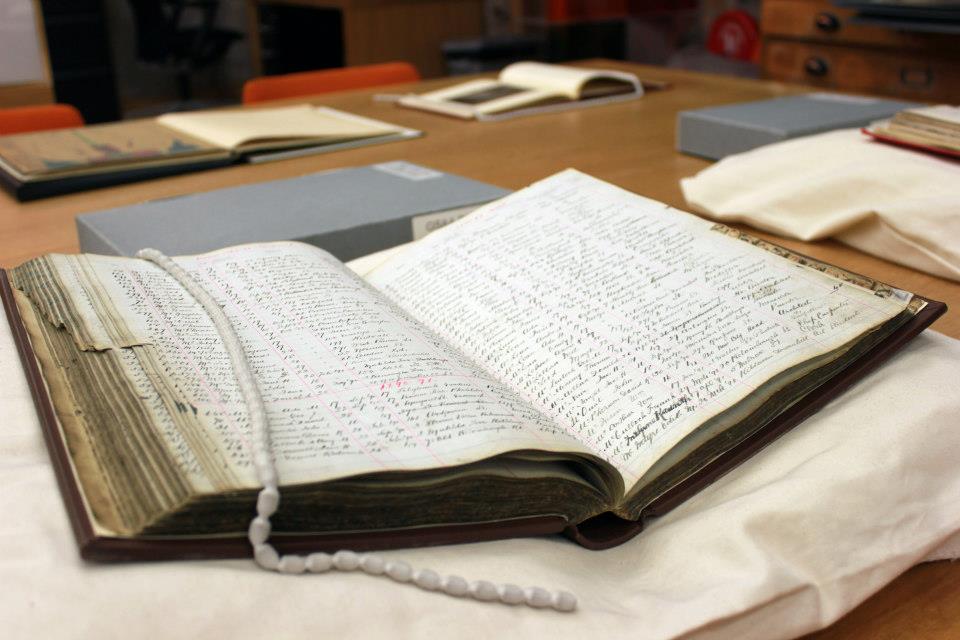 The full spoken word score for the chorus brings together three connected narratives of women's histories in Glasgow for a one-off live performance at Glasgow Women's Library (GWL) in Bridgeton during the launch weekend of Glasgow International. Drawing on the collection of GWL and the city's archives, it includes personal texts, readings of historic registers from Glasgow School of Art (GSA) and Blythswood Square, and extracts from historic and contemporary writings. Participants have been invited from a wide community across Glasgow. A film of this performance will be sited among the books in the library for the duration of Glasgow International to become thereafter part of the archive, so creating a legacy of the event, which will find new resonances beyond Glasgow, in libraries and women's resources centres across the UK.
Two separate sound installations are sited within five minutes walk of each other in city centre locations historically connected with working women artists over the past 100 years. The first installation is sited at Glasgow School of Art in the 'Hen Run' (reflecting the predominance of women students in the adjacent studios) and is based on the names of women students from the school's early years in the 1880s, brought forth in the voices of contemporary GSA students. The other installation is sited at 5 Blythswood Square, a luxury office which was from 1882 to 1971 home to the Glasgow Society of Lady Artists. In a telephone booth there—designed by Charles Rennie Mackintosh for the Lady artists in the 1890s—the Society's unique programmes of exhibitions, tableaux and soirees will be remembered in the recitations of current women artists working in Glasgow.
Lucy Reynolds works as an artist, curator and academic explores the questions of feminism, political space and collectivity through a practice of film, performance and sound – which often invites and involves others. Her films and performances seek to excavate the rich seams of memory and experience inscribed in sites of a feminist resonance: from Greenham Common to the Glasgow Women's Library, bringing these pasts into a contemporary register through the collective voice and memories of current day women. She is interested in the potential of creative collaboration for generating new ways of making art, and re-imagining what a feminist practice might be in the future.
MAP publish artist writing, film, video, performance, audio and readings, alongside interviews, conversations and critical essays. Working across on-and offline situations, MAP curates an expanded site for re-examining and developing practices of active looking, reading, creating and sharing. We regularly commission and distribute new work online and programme concurrent events.
Exhibition and Performance
Glasgow Women's Library
23 Landressy Street
Glasgow, G40 1BP
Exhibition 4 to 21 April—Mon to Fri, 9.30am to 5pm, Tues 9.30am to 7.30pm
Performance—Sat 5 April, 5 to 6pm
To book
Sound work at the Glasgow School of Art, 4 to 21 April
'Hen Run'
167 Renfrew Street
Glasgow, G3 6RQ
20 minute tours leave daily at 12.15pm and 4.15pm
To book
Sound work at 5 Blythswood Square, 4 to 17 April
Glasgow, G2 4AD
Mon—Fri 11:00—11:50am, 3:00—3:50pm
Ten minute appointments with max 2 people per booking
For more information on this project, including a full biography on the artist, please contact alice@mapmagazine.co.uk or laura@mapmagazine.co.uk