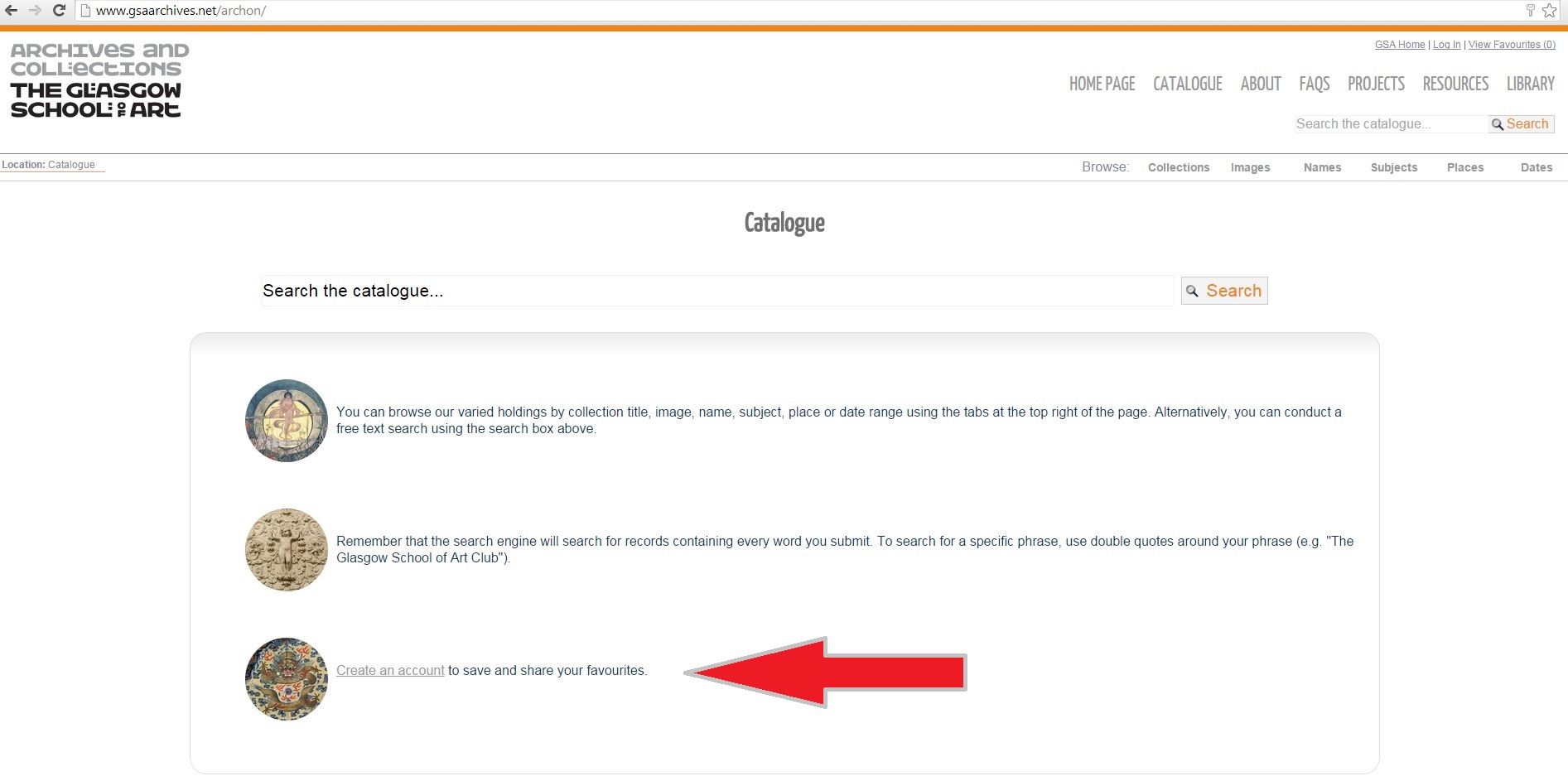 Creating an account on our new online catalogue will allow you to save items and collections as favourites in your own dedicated area. Once you've set up an account, clicking on the red stars alongside descriptions will add this material to your favourites. This material will be saved in your account until your next visit. If you're logged in to your account, you can always view your favourites by clicking on the "View Favourites" link in the top right hand corner of the page. From here you will have options to send your list of favourites to us as part of an enquiry; to yourself for reference, or to a friend. Remember to set up an account before you start clicking on the red stars as the material won't be saved if you don't!
As a result of the fire in the Mackintosh Building in May 2014, we are currently unable to provide access to visitors. In the future, when we are once again able to welcome visitors to our searchroom, creating your own account and compiling a list of favourites will be really useful, for you and us, as you'll be able to email us your list of favourites ahead of your visit, which will enable us to make sure we have the material ready for you on arrival. 
Even though we're currently closed to visitors, we still welcome enquiries relating to our holdings, and will endeavour to answer these as fully as access to our collections currently allows. You can always contact us with enquiries or technical issues via the form on our website, or via the "Email Us" buttons around the catalogue. 
We really hope you enjoy using our new catalogue and gathering your favourite archives and artefacts from our collections!