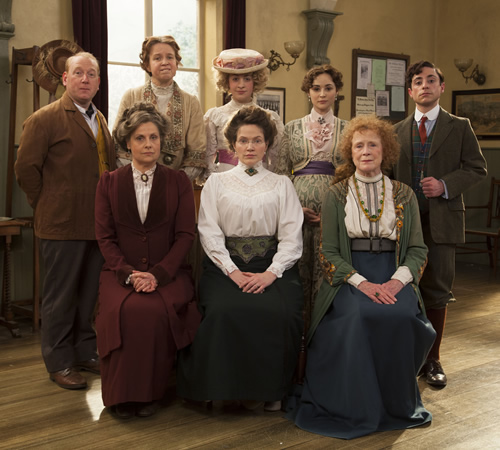 There seems to have been a burgeoning interest in the Women's Suffrage Movement recently, if prime time television is anything to go by anyway. Last week we had Clare Balding's Secrets of a Suffragette on Channel 4, investigating what really happened when activist Emily Davison threw herself in front of the King's Horse during the Epsom Derby on the 4th of June, 1913, and last night saw the first episode of BBC Four's Up the Women, a comical look at the struggle for women's suffrage.
Written by and starring Jessica Hynes, the programme, despite its comic edge, seems to be fairly historically accurate, and we wonder if Jessica visited any archives during her research for the series. The biggest battle of all seems to be against other women:  "Women in trousers! Driving motor cars! Is that what you want?" exclaimed one of the less inclined characters.
The costumes in particular seemed very authentic, and reminded us of some items from our own textile collection. As luck would have it, last night's programme coincides with an archive visit today by a researcher interested in GSA's very own suffragette Ann Macbeth. As such we had an excuse to dig out some of our own textiles from the time.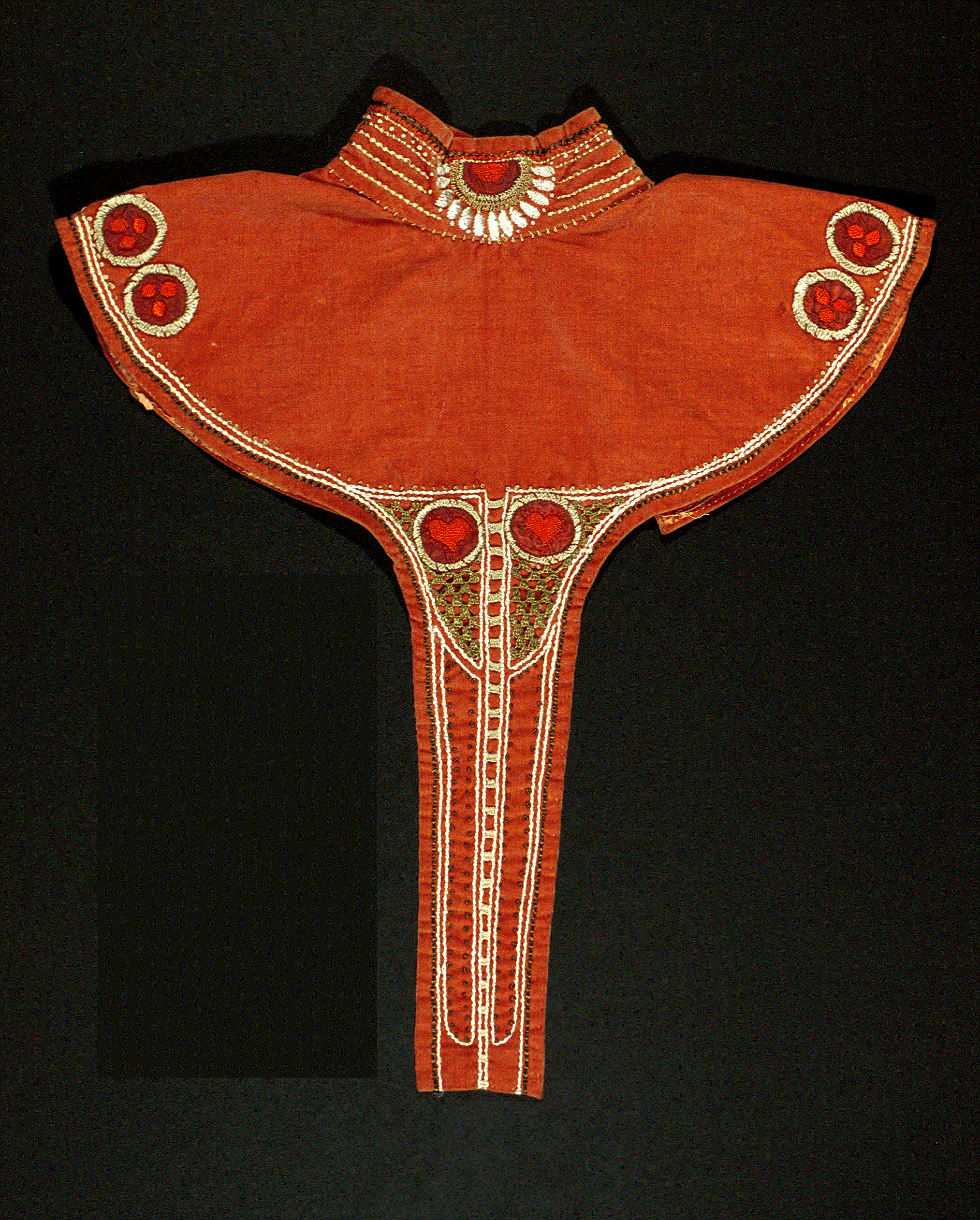 The focus at the time seems to have been on domestic items: table runners, place mats, teacosies, aprons, collars; but with an emphasis on making the everyday beautiful. The colours are also often surprisingly bright, and one or two of our items even feature the recognisable purple, white and green of suffrage.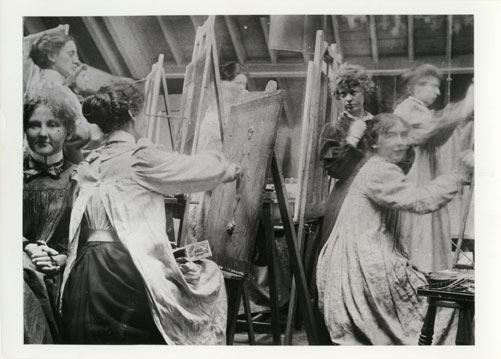 See our previous post about Ann Macbeth, written to celebrate International Women's Day on the 8th March.
You can watch Up the Women on BBC iPlayer.