We thought we'd show off some brilliant photographs of embroidery work recently exhibited at the Made In Paisley gallery by participants of The STAR Project! This lovely group used some items from our textile collection to inspire and further develop their embroidery pieces for an exhibition called "Jessie Wylie Newbery". This project was lead by Mandy McIntosh, an artist from Glasgow who makes Community Art, Moving Image/Animation, Textiles, Drawing, Painting and Sculpture (@msmandymcintosh). Mandy is currently undertaking her PhD at GSA, and this project and subsequent exhibition forms part of this. Mandy has kindly written a few words for us below which describe why she and the participants chose to focus on Jessie Newbery…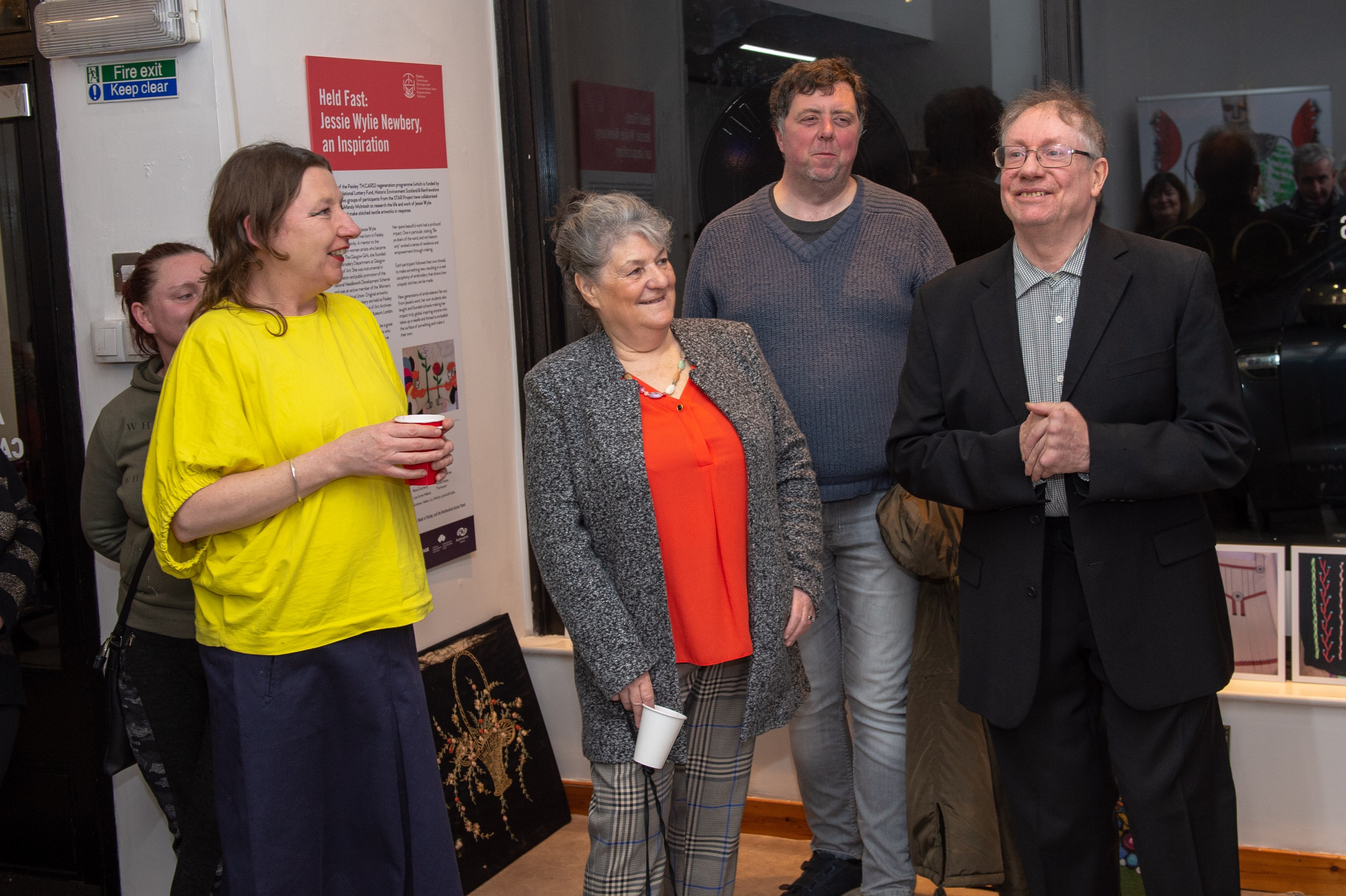 Jessie Newbery challenged orthodoxy in so many ways. She was a privileged young woman, daughter of a mill owner in Paisley, who was encouraged into education when others weren't and attended art school when it was not necessarily the done thing. She was an advocate of Victorian Dress Reform which means that not only was she contributing to the freedom of women's minds in designing banners and advancing the rights of women through the Suffrage movement, she also pushed forward the liberty of the female body, freed from corsetry, in flowing smocked embellished craft garments that allowed women to move and breathe in simple and enduring ways she shared skills through the Needlework Development Scheme and we encountered some of these instructions at The Paisley Museum.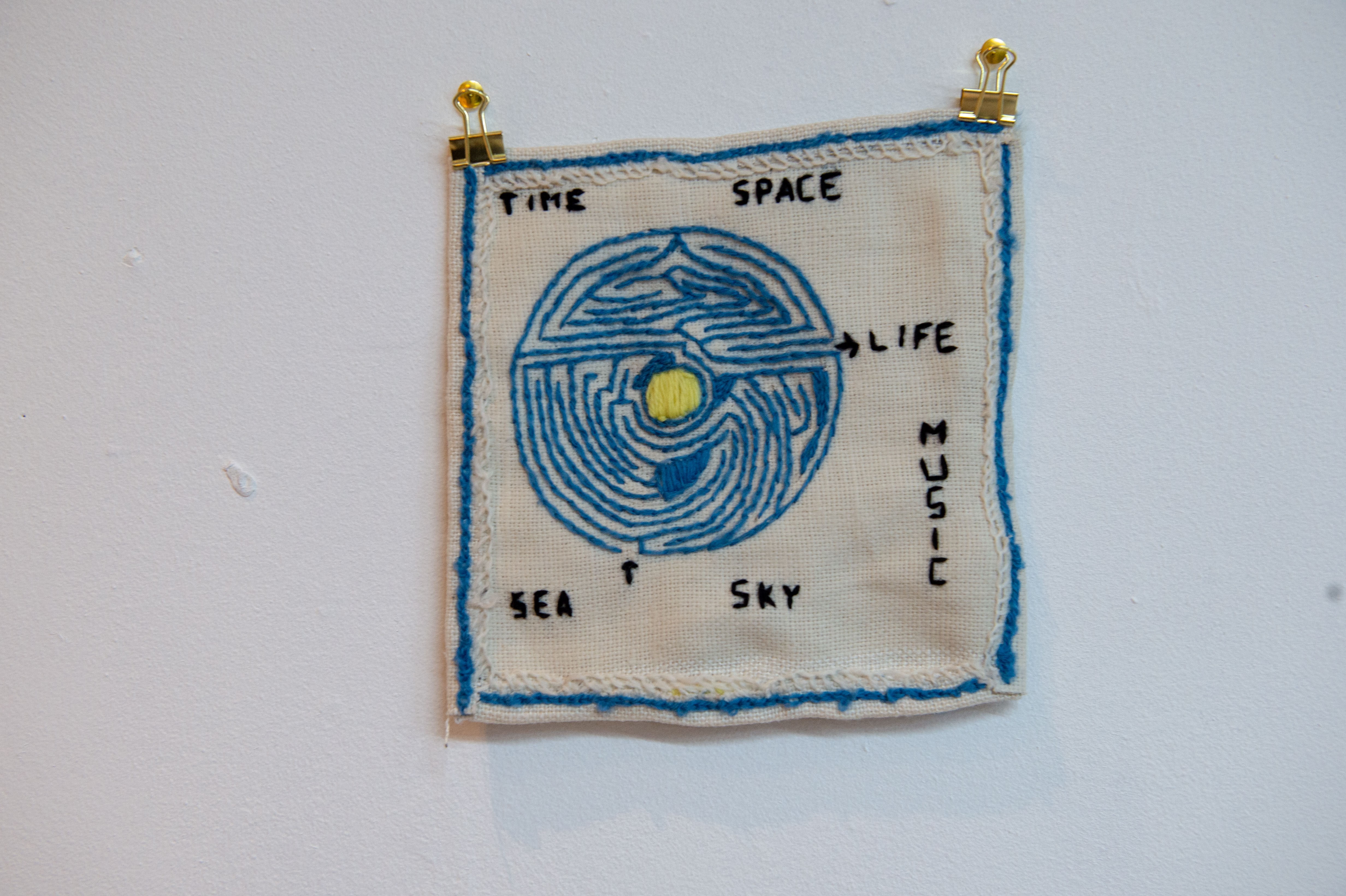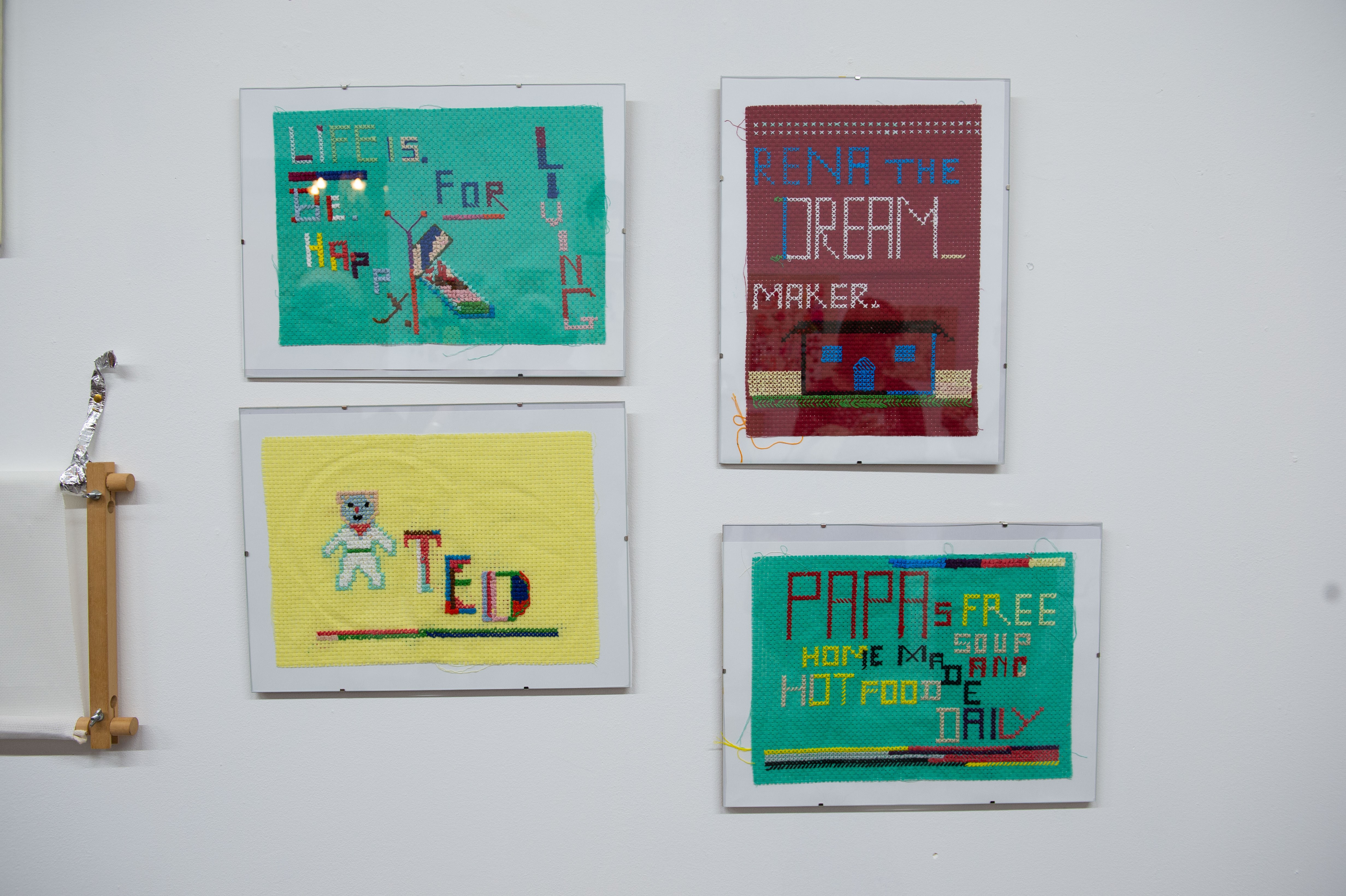 Within this project, as lead artist, I didn't want to pay an aesthetic homage to Jessie, I wanted to encourage people to think of embroidery as a radical tool of self-expression to push threaded needles into cloth in any way the stitcher felt like and this has resulted in an exhibition of layered intent and approaches which actually winds its way back to Jessie in surprising ways.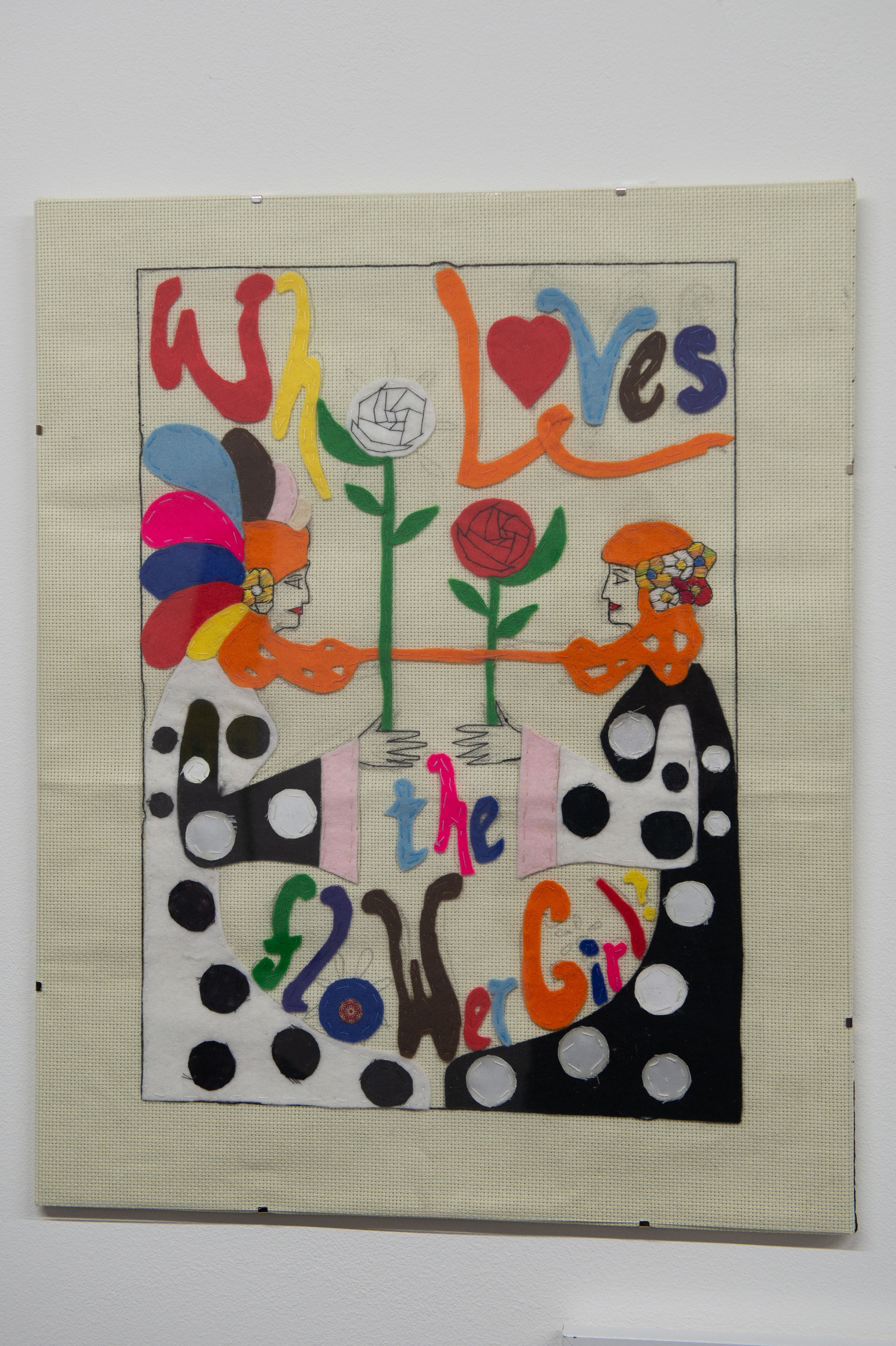 The biggest impact on the group was seeing the GSA archive. Seeing her plans and maquettes, her actual stitches, and those of her students…it made them hyper real and pushed their garments, collars and two piece suits into the here and now. Hence the collages of their work with Moschino SS19 and Newbery dressing a punk model with Louise Gray boots. (Louise studied embroidery at GSA)
We see symmetry, roses, POP ART approaches informed by psychedelia birthed from the arts and craft movement. It's all linked and intermingled so, as Shona said at the opening, Jessie seeded so much.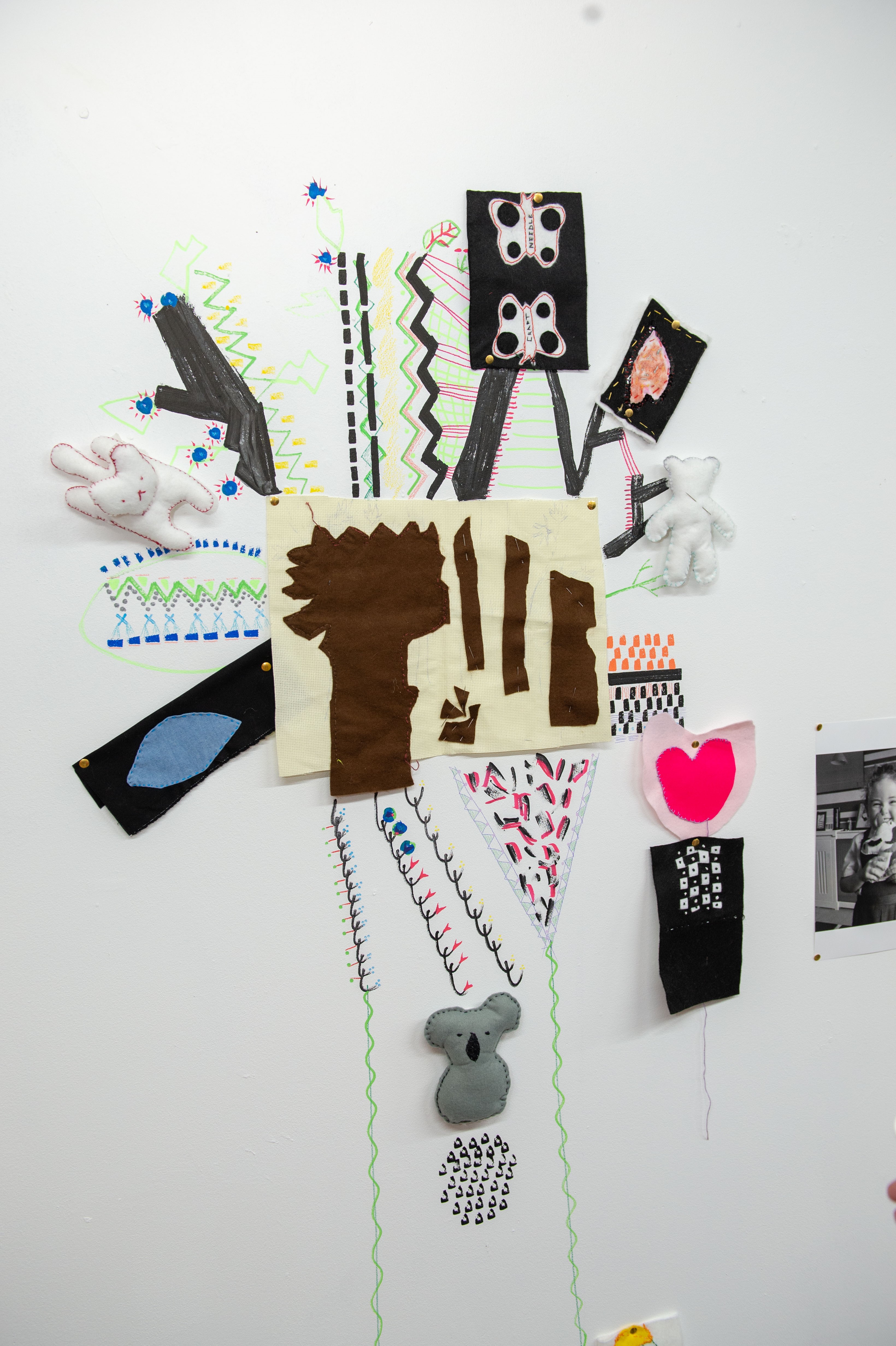 Interested to learn more? Follow the STAR project on Twitter @STARprojPaisley. You can also make an appointment to view our Jessie Newbery material here at GSA Archives and Collections by emailing archives@gsa.ac.uk.