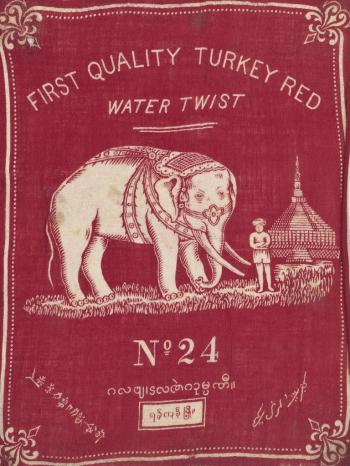 A vibrant online exhibition from National Museums Scotland explains the history of 'Turkey red in Scotland', an ancient dyeing process that formed a thriving industry in the Vale of Leven, Dumbartonshire during the 19th century. The bright, fast red produced in the sophisticated process became the preserve of the wealthy who desired to have their cotton textiles dyed a sumptuous hue of crimson! Unlike colours such as black and yellow, the method of producing red remained an expensive process due to the complexities involved in its creation. Synthetic dyes eventually won out, but not before a beautifully ornate history had been spun as the 'Colouring the Nation' exhibition demonstrates.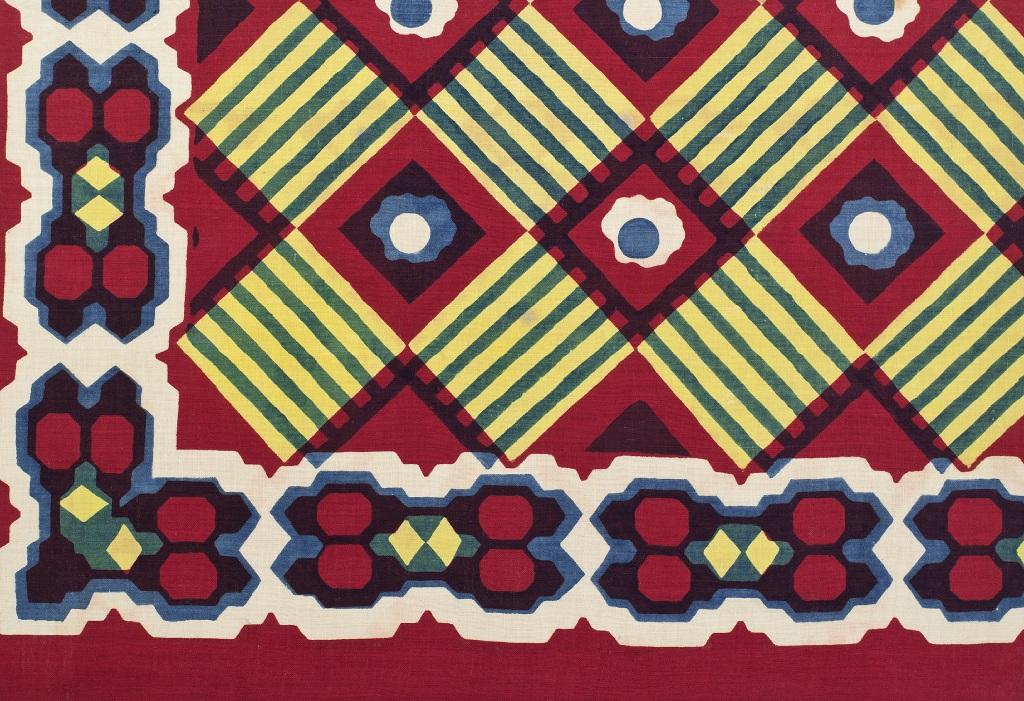 The exhibition is based on a collection of 200 pattern books (the Turkey red Collection) which National Museums acquired when the Scottish industry ceased trade in the 1960s. Much like the Stoddard Design Library held by GSA Library, these pattern books were consulted as in-house design tools with a few kept as 'show books' for merchants and esteemed customers. The useful feature of the collection from a research point of view is that the books also form a record of the printing techniques used, something which the online exhibition has successfully adapted to interactive format. Over 500 of the designs from these pattern books are included in the exhibition, all of which are compelling not only for their variety and opulence, but for the stories they tell about the Scottish textile industry's international client-base.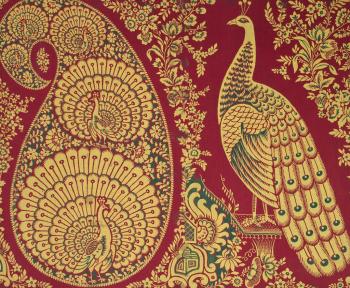 This is a visual feast of colour for the eyes which vividly recalls the history of a glorious age in the history of Scottish textiles. Search the collection by theme or conduct research into the history of the industry and its textiles by reading the collection of interpretive essays.
Reblogged from GSA Library Art and Design Resources blog.