Our Volunteer Emma Carey talks a little about her project transcribing our archivist Susannah Water's interview with artist Conrad McKenna.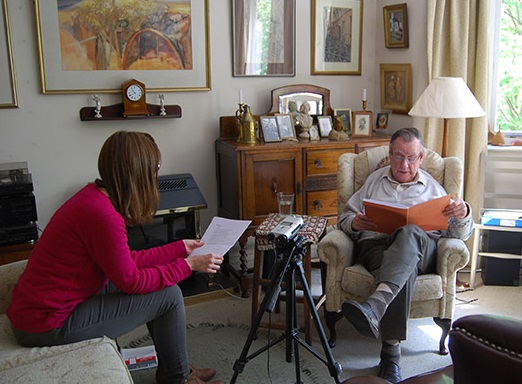 I have embarked on a volunteer project relating to Conrad McKenna, a former student and teacher at The Glasgow School of Art, active from 1939 to 1984. You may have already read about his deposited collection of Christmas cards amassed over the years of his time at the school, one of which was used by Nicola Sturgeon as her official Christmas card in 2013. This is a growing collection, with new additions expected to arrive in the archive very soon.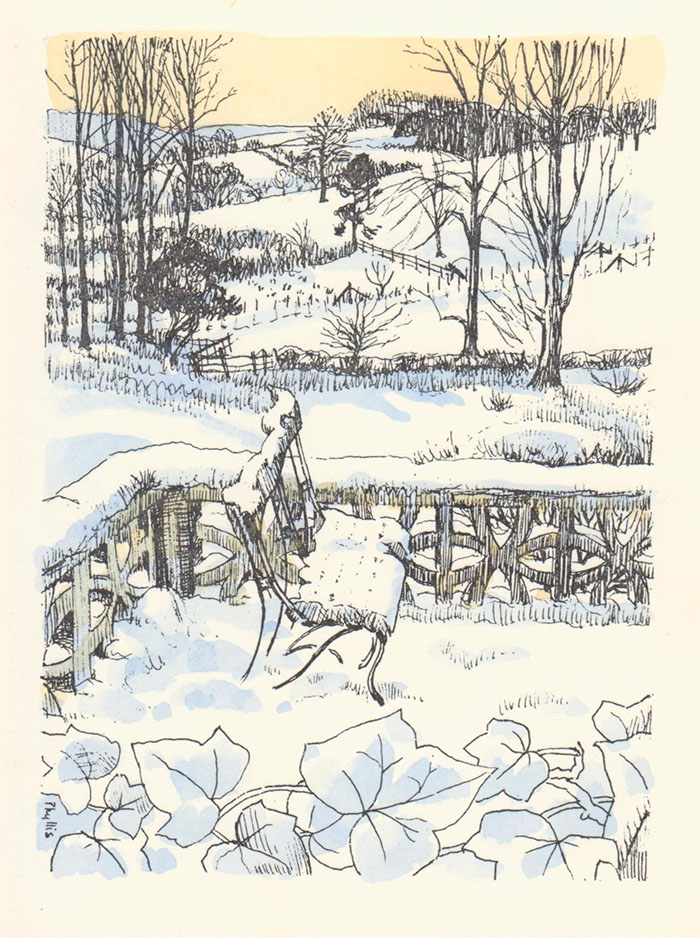 Recently, Conrad participated in an interview with Glasgow School of Art archivist Susannah Waters, describing his life and experiences throughout his career. Beginning in 1939, Conrad's time with The Glasgow School of Art has spanned 45 years, starting with a leap of faith taken by his mother who got him in as a Commercial Art student on the merit of his informal sketches alone. His student years were largely influenced and interrupted by World War II, with small classes taught alongside mandatory 'war work,' such as patrolling corridors, overnight fire watching from the Registrar Secretary's office and painting large military maps of Glasgow. He was then called into the RAF, serving from 1942 to 1946. After his return and the completion of his Commercial Art diploma in 1948 as well as a year in Europe, he was taken on as a part time teacher. During his time on the staff, Conrad spent a year teaching in Kumasi, Ghana at a partner art school in 1962, which culminated in a talk and an exhibition of the objects that he collected there back at GSA. In 1968, he describes setting up a summer school programme in San Gimignano, Italy, where he was able to make lasting connections with the townspeople who lent them the idyllic Sant Augustino Convent every summer until 1980. Conrad details having to deal with the misbehaviour among students who were away from their parents for the first time, including waking up the local doctor after midnight on account of a secret, ill-fated trip to the beach. Conrad retired in 1984 but has remained active in the art community in Glasgow to this day, celebrating sixty years as a member of the Glasgow Art Club in 2013.
Oral histories such as this are an incredibly important part of archives and collections, in that documenting and interpreting the past takes much more than paper artefacts and objects alone. Perspectives and memories from the people involved in the making of histories are invaluable and breathe new life into previously inanimate objects. Conrad's interview sheds light on the goings-on of The Glasgow School of Art from his specific perspective. Insights, details and anecdotes that would not necessarily enter into the formal record illuminate facts and figures, developing an exciting and dynamic relationship with the archival material. The interview allows us to make further connections between people and items in the archive, as well as opening up new avenues for further collection and research.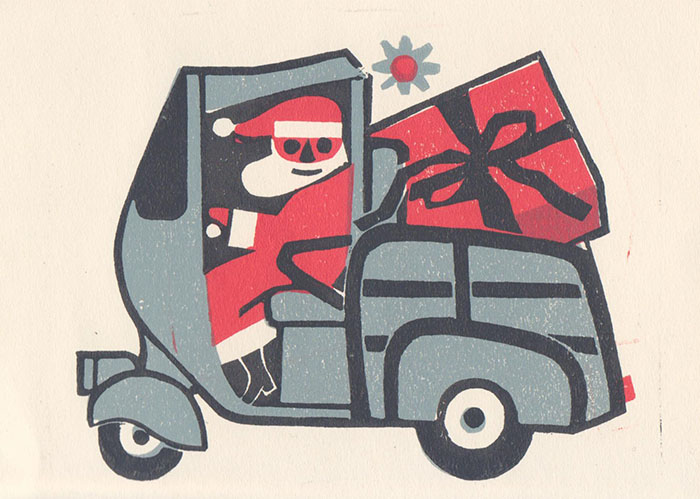 Look out for the full transcription of the interview, available soon on the Archives and Collections website. For now, you can view images of the Christmas card collection on the Library and Collections' Flickr page here.