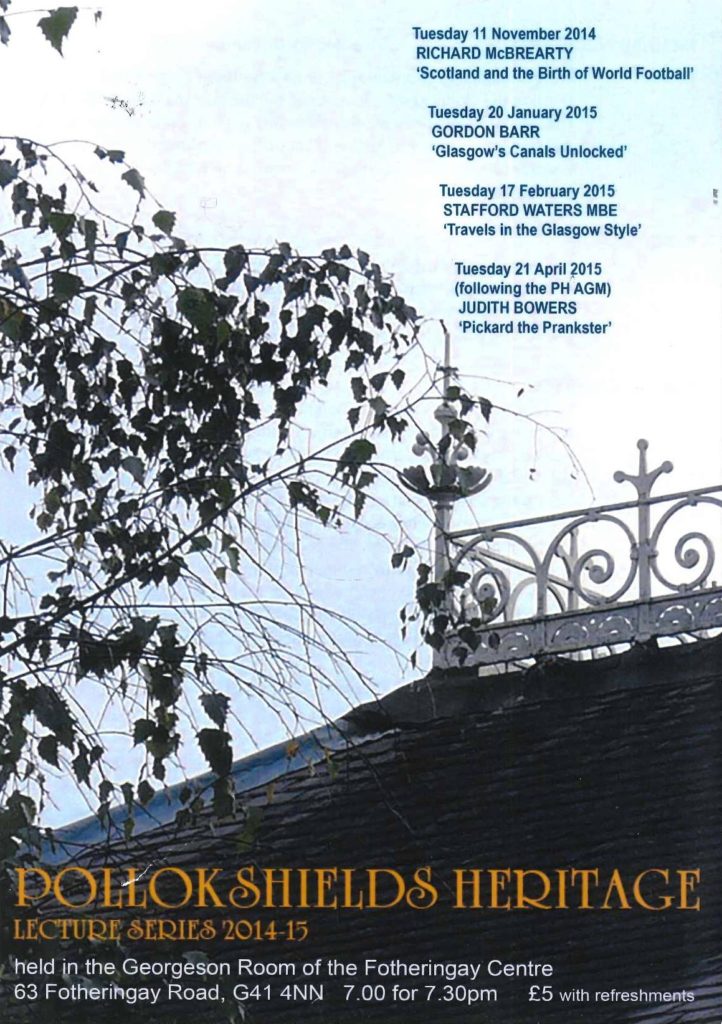 As part of the Pollokshields Heritage Lecture Series, Stafford Waters MBE will give a lecture entitled Travels in the Glasgow Style on Tuesday 17th February.
Stafford Waters is an architectural and design historian who has been part of a team researching the many aspects of the Art Nouveau genre including the work of the famous Glasgow furnishing house Wylie & Lochhead during the seminal years of the Glasgow Style. The firm's furniture and interiors were the well-recognised commercial face of the style in Scotland and further afield, and the company has an iconic status in Scotland and is still fondly remembered by many.
Stafford has used our archives and collections in his research, and he and his colleagues will have become familiar faces to many in the curatorial/architectural/academic communities over the past few years. There is a slight misconception that they have only been interested in Wylie & Lochhead and John Ednie, who was principal designer for the firm (find out more about John Ednie on the Dictionary of Scottish Architects). Whilst it is true that Wylie & Lochhead and John Ednie are the main focus of their research, the breadth of the team's investigation encompasses far more than the activities of just one company. Here however, in the first presentation of their long-awaited findings, the particular role of Wylie & Lochhead is illustrated and discussed. A publication is also forthcoming.
The lecture will be held in the Georgeson Room of the Fotheringay Centre, 63 Fotheringay Road, Pollokshields, Glasgow, G41 4NN
7.00pm for 7.30pm start, £5 with refreshments provided
Find out more at www.pollokshieldsheritage.org