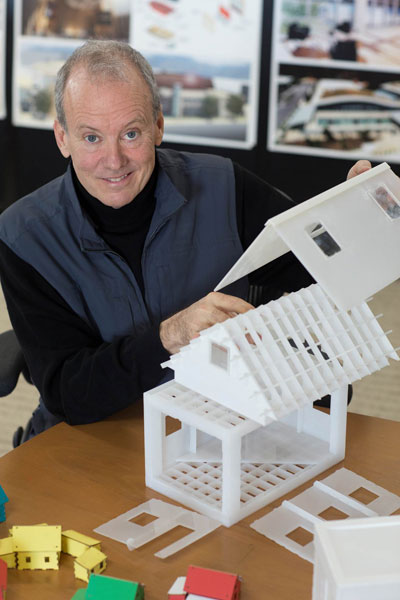 American Architect William McDonough, in an attempt to record the major intellectual events in our lives instantaneously, will be the first living archive at Stanford University.
This means that the architect, a leader in sustainable development, has started filming all of his meetings and recording all of his phone conversations. The archive will even feature his Tweets. He will send them in something close to real time to Stanford, which will be making much of the material immediately accessible on the Internet.
Similar projects having been undertaken previously, but this is the first in collaboration with an institution like Stanford. It's thought that in manifesting a real-time archive in this way, they will create a prototype for the future of digital archiving. This archive will also give current and future generations the opportunity to see inside the creative mind of one of the sustainability movement's most important champions.
However comments in response to a New York Times article reveal the worries and potential problems associated with this sort of in-depth, personal archiving. The project and resulting archive may provide a useful, never before seen insight into the life and work of an influential architect, but it may also be the work of an over-imaginative ego or turn out to be a complete waste of time. Time will tell – what do you think? You can find out more about the project here.