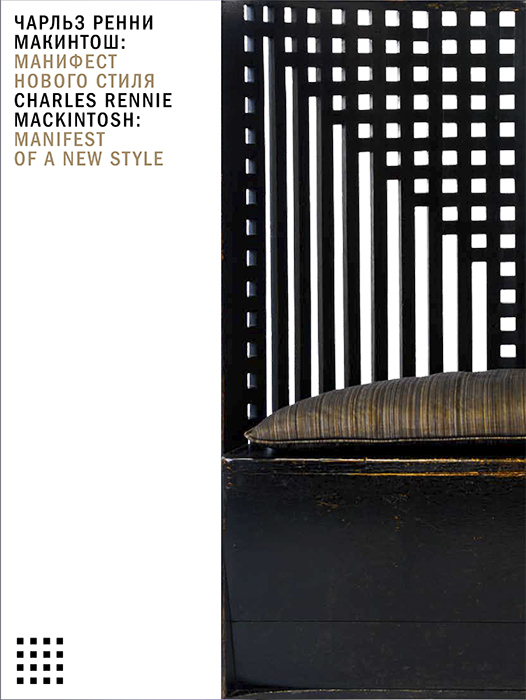 Glasgow School of Art's curator Peter Trowles, or Питер Троулес, as he is known in Russian, has recently returned from a trip to Moscow where he gave a lecture on the architecture of Mackintosh's masterpiece The Glasgow School of Art, as part of an international Mackintosh exhibition at The Kremlin Museum. Crucially, this was first time Mackintosh's work has been seen in Moscow since 1903. The exhibition included works loaned from around the world, including many from Glasgow Museums. Sadly as a result of the fire that occurred in the Mackintosh Building earlier this year we were no longer able to loan works to this exhibition as planned, however Peter was still able to visit the exhibition, which has also seen the publication of a beautiful catalogue (see above) – unfortunately only available in Russian – and to give his lecture as part of a series of talks by British Mackintosh experts.
During his time in Moscow, in a surreal twist to proceedings Peter appeared on the Russian equivalent of Newsnight to speak about the School's Mackintosh collection and the relationship between Mackintosh and the city of Glasgow. You can watch a video of Peter's debut on Russian television here – though sadly it's been dubbed so will only make sense to those of you who can speak Russian! We're sure however that what Peter had to say was very interesting…
You can find out more about the exhibition, which ran from 5th Sep 2014-9th Nov 2014, here.