While it is true that the majority of our archive materials are off-site, the team here in the GSA Archives are always looking for items that further enhance our collections. As an art archive we look to collect items that relate to either the history or development of teaching at the School, or those pieces that consist of work and/or records either produced by, or that are in the possession of staff and students (past and present). Today I am happy to announce a recent acquisition from an alumnus and previous member of staff!
Recently our curator purchased a series of items from a former student and staff member at the GSA, Alexander Logan Jackson. Alexander Jackson was a student at the School from 1904-1908, working as an assistant instructor in drawing and painting between 1906 to 1913, and we have recently acquired a couple of sketchbooks from his time here at the GSA,
and a number of paintings on board.
Full to the brim with portraits, life drawings, and landscapes this sketchbook contained a pleasant surprise: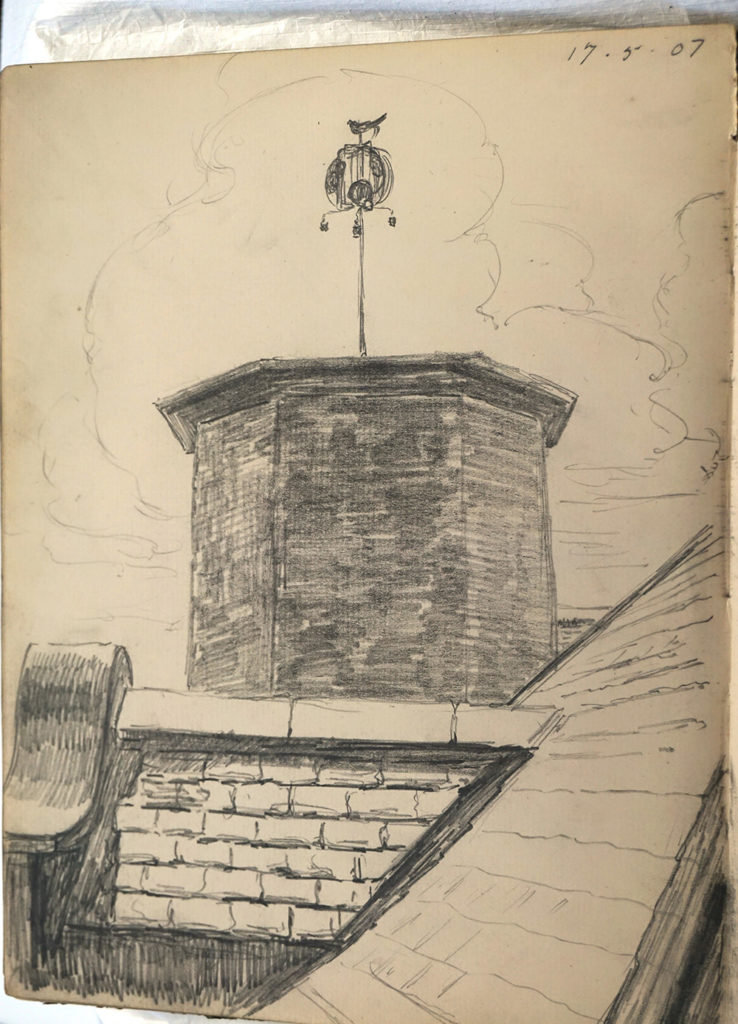 This is a sketch of the top of the Mackintosh Building in 1907 and it is now the earliest sketch we have of the building in our archives. A complete, but delightful discovery!
If you have any questions about these materials, please get in touch. Until next time!