A selection of artwork by the artist Joan Eardley is currently on display at The Lillie Art Gallery in Milngavie.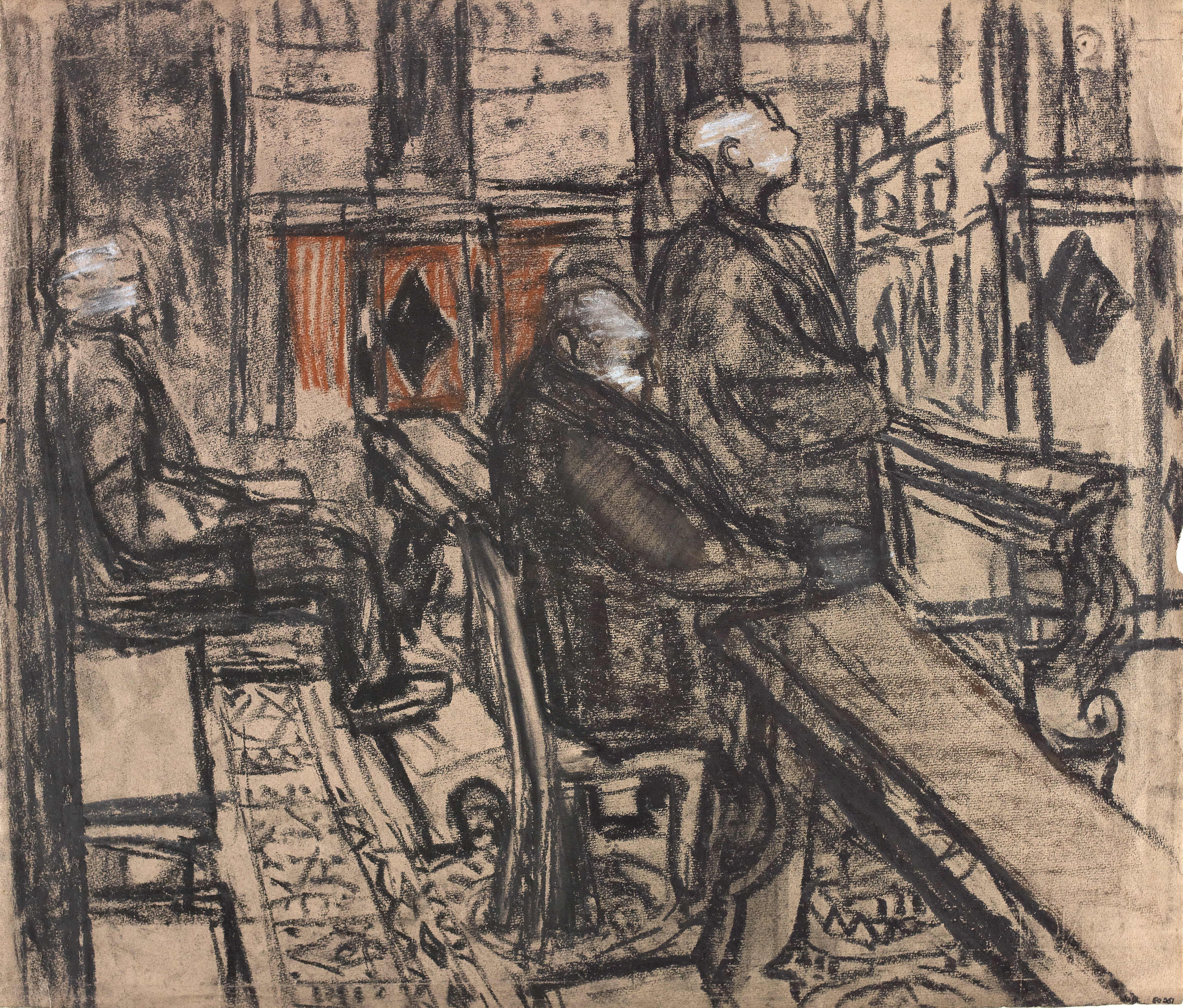 Joan Eardley – Sketches by a Master will see works from the gallery's permanent collection go on display, some for the first time. (See our previous posts about Joan Eardley's connection with GSA).
Alongside the Eardley exhibition, material by other GSA graduates will be on display at the Lillie's Gifted Christmas Art Exhibition. This fellow exhibition, where paintings, ceramics, jewellery, textiles, glass and photography will be shown, also includes works by Alasdair Gray, John Byrne, Elizabeth Blackadder, Phillip Reeves, Diane Dawson and Sharon Thomas.
The Eardley exhibition runs from Saturday 16th November – Wednesday 11th December, and the Gifted Christmas exhibition from Saturday 16th November – Thurdsay 19th December, both at the Lillie Art Gallery, Station Road, Milngavie G62 8BZ.
For more information, see the gallery's website.
Tel: 0141 956 5536
Email: museums@eastdunbarton.gov.uk
Open: Tuesday – Saturday 10am – 1pm & 2pm – 5pm