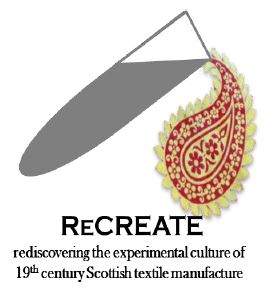 In the last couple of months many of you may have discerned a notable subject pattern to our recent blog posts. From the recent Looking at MOB Fashion, Go on, Have a Pringle to Inventors of Tradition – Part 2 we have recently been looking at fashion and the role of the textile industry in Scottish history; and today is no different! Today we are looking at the upcoming ReCREATE event at Paisley Museum and Art Galleries this Saturday (20th) at 11am. This event is going to look at some of the techniques and products of the famous textile industry in 19th century Scotland. This will include looking at Paisley shawls; Glasgow's Stoddard Templeton Carpets; the Turkey red calico dye from Vale of Leven; Ayrshire lace; and the cotton spinning industry in New Lanark.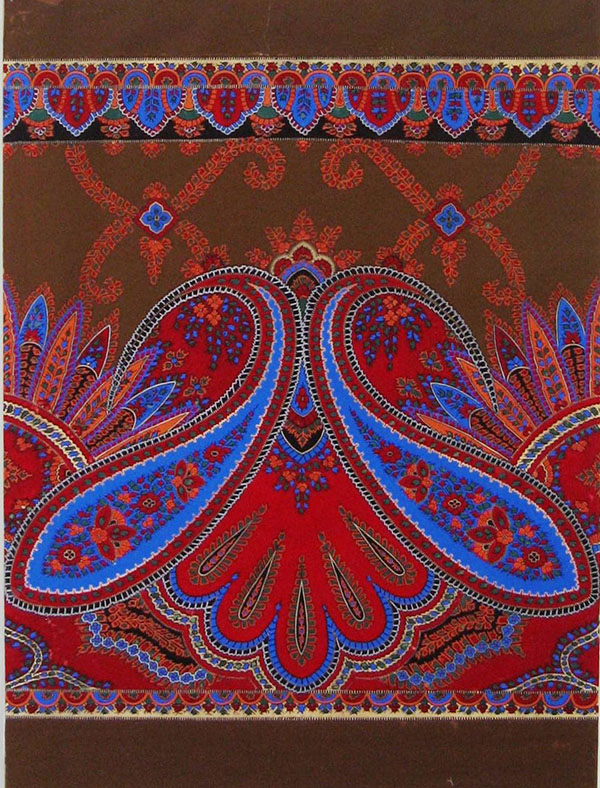 So what is ReCREATE? ReCREATE is a multidisciplinary research network that is looking to rediscover and reconnect people with the tools, materials, workshop environment, manufacturing skills and experimental practice that previously catalysed the people of Scotland to make beautifully decorative textiles during the textile revolution. By researching these areas this network is strengthening the links between the academic and heritage sector with the sciences and humanities, with people from all these disciplines collaborating to examine and discuss historical materials, tools, textiles and documents that are now in museums and archives. The meeting this Saturday is one such event!
At the Paisley Museum and Art Galleries on Saturday 20th from 11am, ReCREATE partners will show and tell how they are reconnecting Scottish textiles with the people, tools and processes that made them. Visitors will have the opportunity to:
See weaving looms from the 1800s in action
See examples of different companies' design and samples from old pattern books
Handle historical tools and textiles
Find out why Paisley and Glasgow, and the River Clyde were so important for textile making
Learn the skills of the calico printer
Hear about the lives of textile workers
Take a textile heritage walk through the streets of Paisley
The full programme of events can be found here, and this event is free so go along and take a look!