Our volunteer Emma Cameron highlights some of the findings of her research and introduces the new library display of illuminated manuscripts that she put together as part of her placement here at the archive.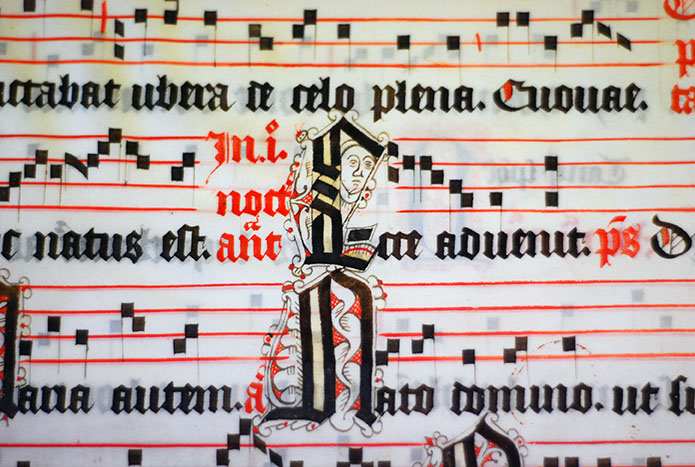 The GSA Archives recently catalogued a group of 15th century illuminated manuscript pages and fragments in our collection. At first unsure of their purpose, with a little research we were able to get an idea of how and why they entered the collection. The school collected manuscript fragments throughout the early 20th century as a part of the Lending Museum Scheme, a programme that circulated teaching aids throughout schools in Glasgow to make a larger range of material available to students. Plaster casts, prints, still life objects, photographs, and now we also know that manuscript fragments were a part of this scheme.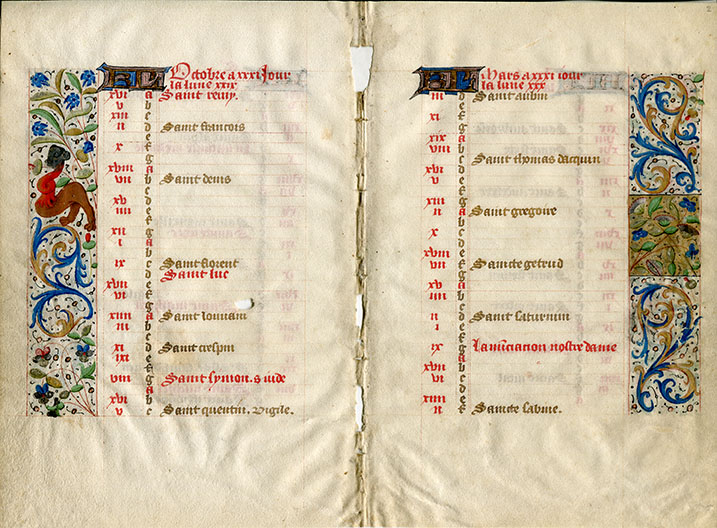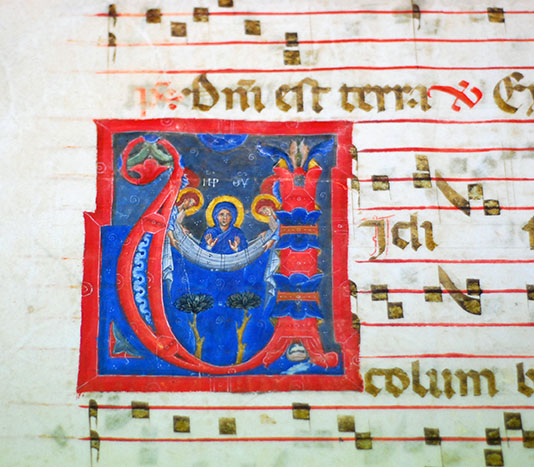 A small selection of these illuminated manuscript pages are now on display on the GSA Library mezzanine and on Pinterest! An inventory of materials for the Lending Museum Scheme from January 1914 listing manuscript pages such as these is on display as well. The descriptions within this inventory match up quite well with the illuminations, and could very well be the objects referenced. While we cannot know for certain that these leaves correspond to the list in this inventory, we do know that manuscript pages such as these were used as teaching materials in the Lending Museum Scheme in 1914. Stop by and see these beautiful examples for yourself!