The Month of May is bringing some exciting events to the UK as this week heralds the Museums at Night Festival!
A biannual UK-wide event, the first part of this festival begins this week on Wednesday 13 – Saturday 16 May and then returns on Friday 30 – Saturday 31 October, and aims to attract visitors into our national museums, galleries and heritage sites by putting on special shows and events after hours.
Co-ordinated by the cultural publishing organisation Culture24, this event ties in with the European campaign (La Nuit des Musées) and builds up to International Museums Day on the 18th May! These events are taking place all across the UK, with several interesting ventures happening in and around Glasgow. Some of these events feature workshops around artistic disciplines such as photography or design, installations, new artworks and even, murder mysteries…
A few personal favourites so far are: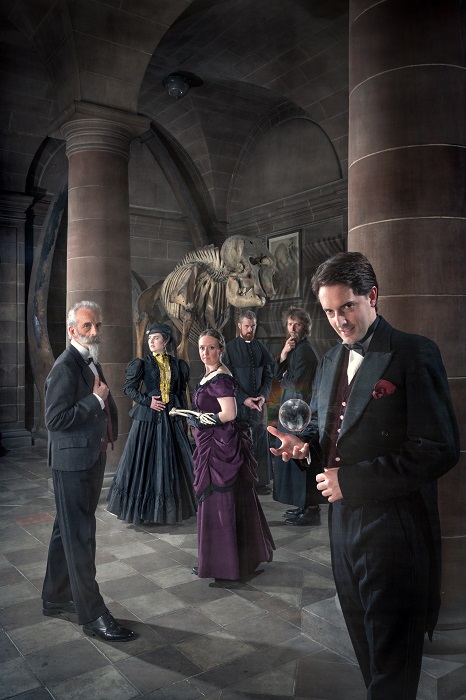 A Scandal in Surgeon's Hall – You can dance the night away or solve a mystery in their Victorian crime scene…
When Things Reappear: Reanimating "dead" objects through performance – An improvisational drama workshop exploring the experience of immersing one's self in archival records to recreate stories.
Behind the Scenes: The Tenement House – This Glasgow treasure provides a rare glimpse of life in Glasgow in the early 20th century, and the extensive personal archive of the last tenant – Miss Agnes Toward – provides a fascinating time-capsule of the period. For conservation reasons the objects preserved here are rarely displayed so this is unique opportunity to see their archive collection.
Capturing the Dark Side: Photograph with Dark Edinburgh – A talk and workshop with the man behind Dark Edinburgh Photography.
As well as many more varied events for all ages inspired by the archives and collections of heritage institutions across the country. The full listing of events can be found here.
At the end of the Museums at Night Festival in May, one of 29 venues will win a contemporary artist who will then develop and conduct their Museums at Night event in October. Currently 6 artists – Alinah Asadeh, Luke Jerram, Davy & Kristin McGuire, Pure Evil, Yinka Shonibare and Gillian Wearing – are competing for this prize as part of Connect! with the winner being announced on the 16th May. You can read more about their intended installations and cast your vote here.