The Glasgow School of Art Archives and Collections looks to collect items and materials not only from artists from the School – see our online catalogue for the many, many items we hold – but also current societies and groups that are involved in student and staff life. This includes the Student Representative Council! The SRC is an organisation that has, and continues to regularly deposit materials with the GSA Archive. This display shows a small selection of materials from a recent deposit and highlights some of the publications that the SRC has produced or sponsored. Often deeply political and with direct commentary on the activities and courses being conducted at the school, these items provide an insight into the thoughts of the student body for this period.
Our new Skills for the Future Maja assisted in putting together this exhibition, you may be surprised at the work involved…
A virtual version of this exhibition – The SRC Archive Materials – is available to view on our Pinterest page.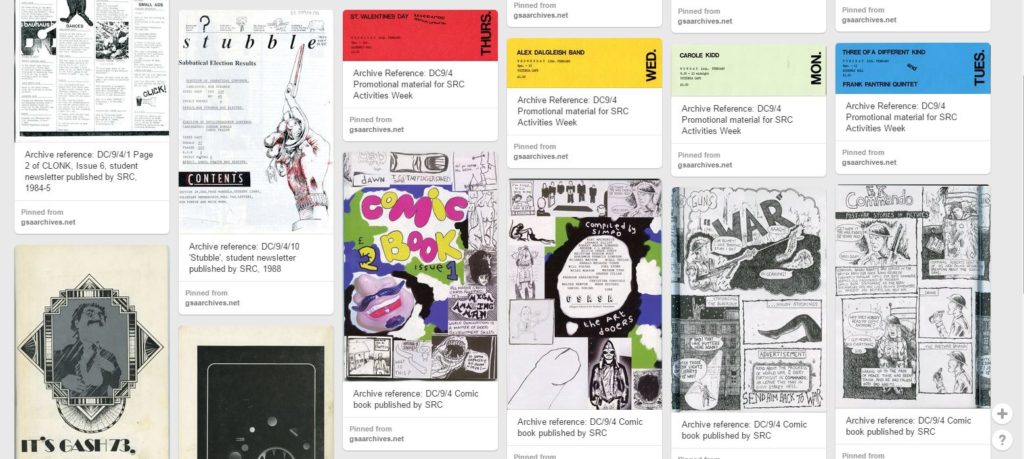 Here you can more closely examine some of the items on display. If you do have any comments, questions, or would like to see the SRC materials in more detail please get in touch!