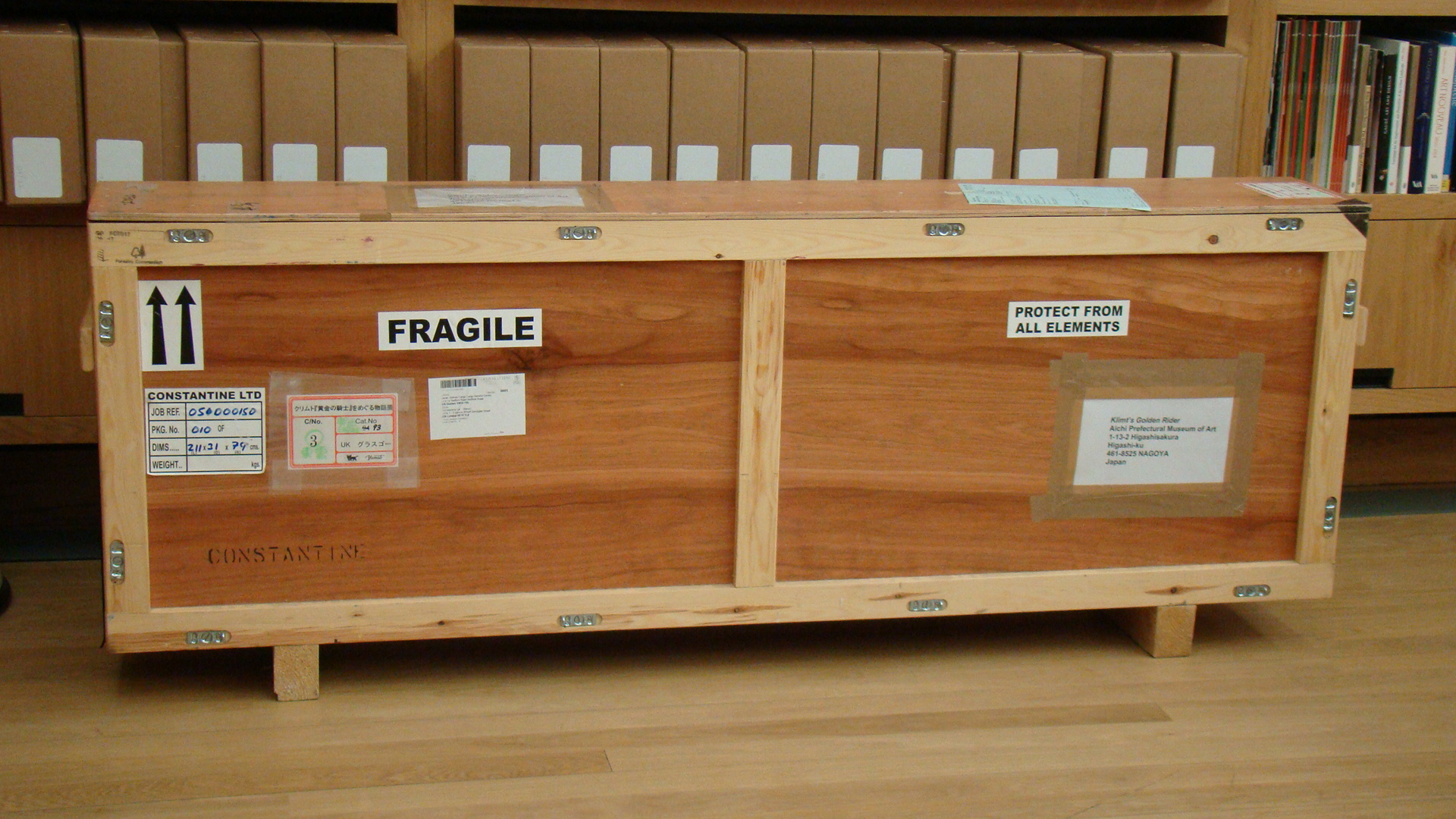 Our beautiful pair of embroidered panels by Margaret Macdonald Mackintosh, wife of Charles Rennie Mackintosh, have returned from their exhibition tour of Japan. The exhibition, entitled Klint's Golden Rider and Vienna: Celebraring the 150th Anniversary of Klimt's Birth, has been travelling around various galleries and museums in Japan since late 2012.
Since the Aichi Prefectural Museum of Art opened 20 years ago, Gustav Klimt's 1903 painting Life is a Struggle (Golden Rider) has been a beloved museum treasure. Structured around this painting, this exhibition introduces the artist's stylistic development. The exhibition also examines various influences on the production of the Golden Rider, including the influence of the arts of Japan on those of the West (japonisme), and the activities of the Vienna Secession (founded in 1897 and led by Klimt) and the Wiener Werkstätte (founded in 1903).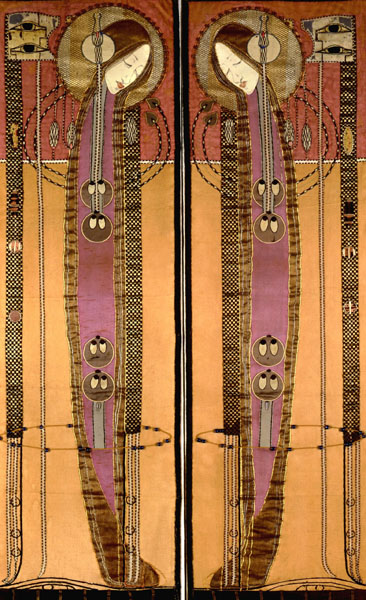 Our panels are linen embroidered with silk and metal threads in satin stitch and couching with silk braid, ribbon, silk appliqué, glass beads, square linen buttons painted gold. The faces are painted in watercolour on white kid stretched over card, and date from c1902-1904. Similar panels appear in Mackintosh's drawings of the east wall of the principal bedroom at The Hill House although it is not certain when they were installed there as early photographs taken in 1904 do not show them. The panels appear to be duplicates of those shown at the Vienna Secession exhibition in 1900 and bought by Emil Blumenfelt; at least one of these (listed as a 'bed curtain') was lent by Blumenfelt to the Turin exhibition in 1902 – although it lacks the lower section of black silk seen on The Hill House panels.