When: Wed 30 July 2014, 12.30-1pm
Where: Reid Gallery, Reid Building, The Glasgow School of Art, 164 Renfrew Street, Glasgow G3 6RF
Free Admission, no booking necessary
Next week Glasgow School of Art's Exhibitions Director, Jenny Brownrigg and Archivist, Susannah Waters will be giving a lunchtime talk about Graham Fagen's GENERATION project at The Glasgow School of Art.
GSA alumnus, Graham Fagen, has been invited by The Glasgow School of Art Exhibitions Dept to research Charles Rennie Mackintosh through the GSA Archives & Collections Centre, and to create a solo exhibition of new work to be featured as part of GENERATION. Through the research project, Fagen has examined the work of Mackintosh and his peer group, focusing particularly on concepts of form and place, and has used his findings as a catalyst for the creation of a body of new artwork.
Early Mackintosh plant drawings were collated with the work of his peers to form a DIY publication called 'The Magazine'.  Featured works such as 'Tree of Influence' or 'Cabbages in an Orchard', had text as part of the artwork which taken together with the image offer an insight into the creative thought process.  For this exhibition Fagen aims to present original works by Mackintosh and his peer group alongside the new pieces inspired by his own research. The Mackintosh works will be borrowed from a number of sources including GSA Archives & Special Collections. A book work, influenced by the DIY concept of 'The Magazine', will also be produced.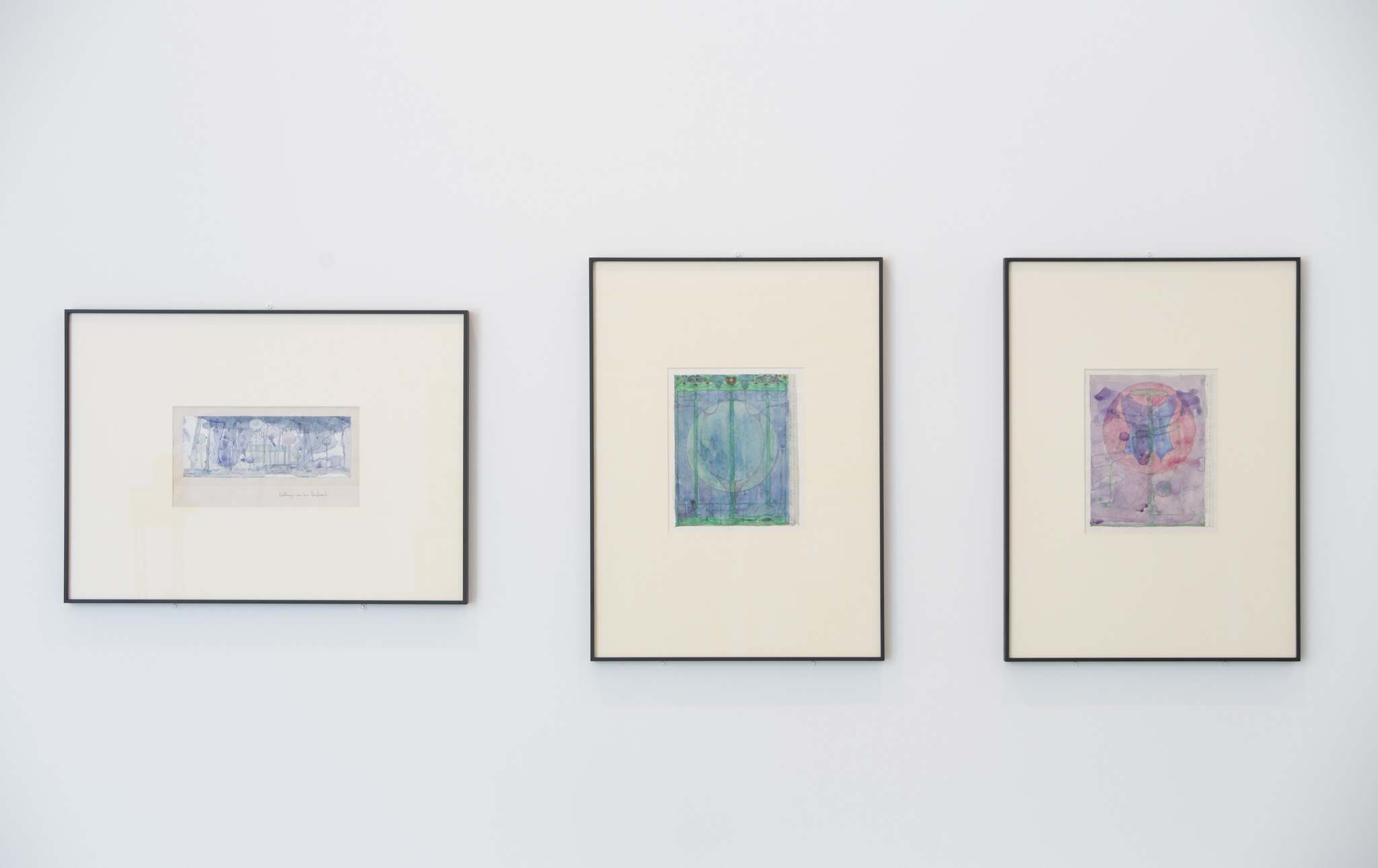 GENERATION is a programme across Scotland led by National Galleries and Glasgow Life, aiming to tell the story of 25 years of contemporary art in Scotland, to a local and visiting audience for the Commonwealth Games. GSA is part of this programme with this project.
Photographic Documentation
View a slideshow of exhibition documentation images on Flickr.
Short film about the exhibition
Watch a short film about the exhibition featuring interviews with artist Graham Fagen, Exhibitions Director Jenny Brownrigg and Mackintosh Curator Peter Trowles: Vimeo.
More information about the exhibition
Visit the GSA website for more information: www.gsa.ac.uk