Tonight sees the rare screening of Hell Unltd, a film by acclaimed director Norman McLaren and less well known director and fellow GSA alumnus Helen Biggar.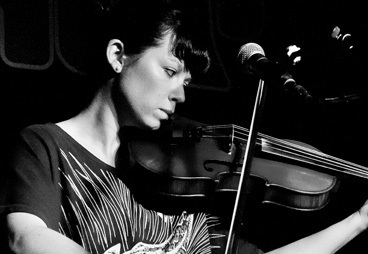 Glasgow School of Art graduate Helen Biggar (1909–1953) created one of the UK's most influential anti-war films with Norman McLaren just as the Spanish Civil War began. Hell Unltd (1936) is presented for the first time with a specially commissioned live score performed by Kim Moore (Zoey van Goey) and Gareth Griffiths. Kim Moore visited the Archives and Collections Centre recently to research Helen Biggar using materials from the School's institutional archives. She also got to see some of Biggar's work (2 pieces (pictured below) have recently been donated to the Archives and Collections by a family member).
The live performance will be preceded by a rare screening of Traces Left (1983), a documentary about the Glasgow art and political scene in the 1930s and 40s, which focuses in particular on Helen Biggar.
The event marks International Women's Day and the contribution of women artists in Glasgow. For more information, visit the GFT event page or this really good blog.